I took the Patagonia R1 Pullover with me on a recent trip to the Dolomites in Northern Italy. The Dolomites were cold, even in late July and into August. Since I didn't pack enough clothing, I ended up wearing the Patagonia R1 CrossStrata Pullover every single day.
I usually associate a "pullover" or "anorak" with having to trade function out for style. I was initially drawn to this jacket for its look. I liked the light blue color it came in, but was skeptical that the technicality would match up to some of my favorite outdoor jackets. Spoiler: it actually did!
Patagoina Pullover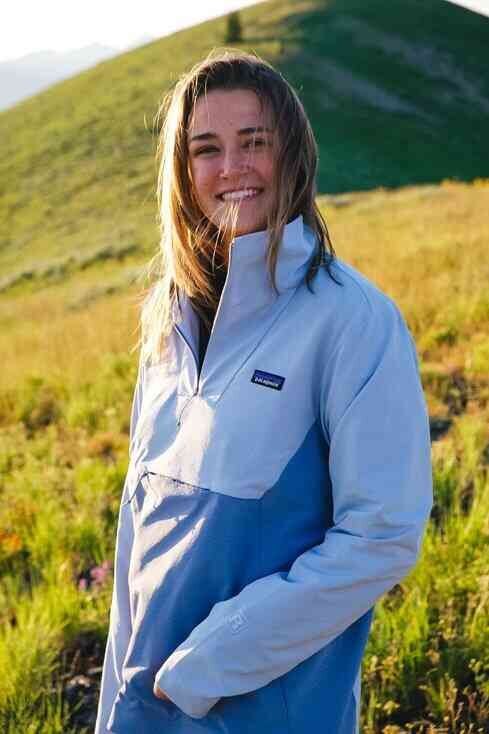 The Patagonia R1 CrossStrata pullover is warm, yet light and breathable. It is stretchy, especially under the arms, which provides a versatile range of motion sufficient for all types of climbing moves. Despite not having a full-length zipper, I was pleasantly surprised with the functionality of this jacket.
Versatility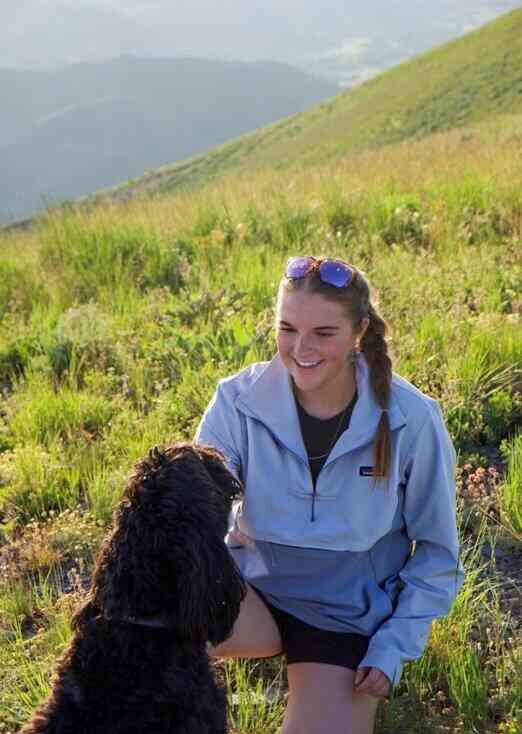 This jacket functions as both a fleece and a shell in one single garment. It is soft and warm next to the body much like a fleece, but is breathable and resists light precipitation. As I was spending long days in the continuously changing weather conditions of the Dolomites, the Patagonia R1 CrossStrata Pullover was extremely versatile.
Fit and Features
This Patagonia Jacket is unisex and fits true to size. As a girl with wide shoulders, it gives me plenty of space to move comfortably. If you are looking for a slimmer fit, you might want to consider sizing down. The length is perfect for fitting under a climbing harness.
The Patagonia R1 CrossStrata pullover is appropriate for a variety of situations. For my travels, this was an excellent crossover piece to pack light and have something cozy to wear in the airport, chilling in mountain huts, being active and climbing, etc.
Not having a full length zipper at first seems like a constraint to regulating body temperature and trading out layers, but the deep zip neck zipper definitely did its job venting to stay cool and zipping up to keep the neck warm and protected.
The zippered kangaroo pocket on this jacket is placed perfectly for climbing. On my trip, I was able to pull out my phone to take pictures while on the go without digging for a pocket under layers or a harness. I also had peace of mind knowing the zipper was keeping my essentials safe and secure. The materials of this jacket are durable and do not snag. The pullover is also weather resistant. It kept me dry through some rainy moments, but would not last very long in a heavy downpour.
Overall Impression
I chose the Patagonia R1 CrossStrata Pullover ($149.99) initially, because it looked great. I had a few friends try it on, and it was popular with all of them. The kangaroo pocket came in super handy and the versatility in the mountains was a huge benefit. Best of all, on a long trip with lots of demanding weather and terrain, it met all of my needs on a daily basis.
Related Articles: