When POC rolled out this year's Fornix MIPS Helmet, they weren't doing anything revolutionary. They didn't have too; POC's Fornix has long been one of the best helmets out there, basically ever since POC first rolled it out.
But just because they didn't have to reinvent the wheel (like they'd done once before), doesn't mean they didn't improve on it. POC's MIPS Fornix helmet has every bit the protection you'd expect, along with POC's trademark simple and stylish looks. This helmet makes it a no-brainer to, well, protect your brain.
MIPS Construction
Let's start inside of the POC Fornix MIPS Helmet. The Aramid panels lining the inner reaches of the dome protector ramp up the structural strength and, when combined with the EPS lines, it kicks up the protection. Of course the outer PC shell delivers a hard-core protective layer. This is combined with the MIPS, which changed the world of helmets by giving protections from all twisting angles, extra necessary as you get into your spins and corked inversions.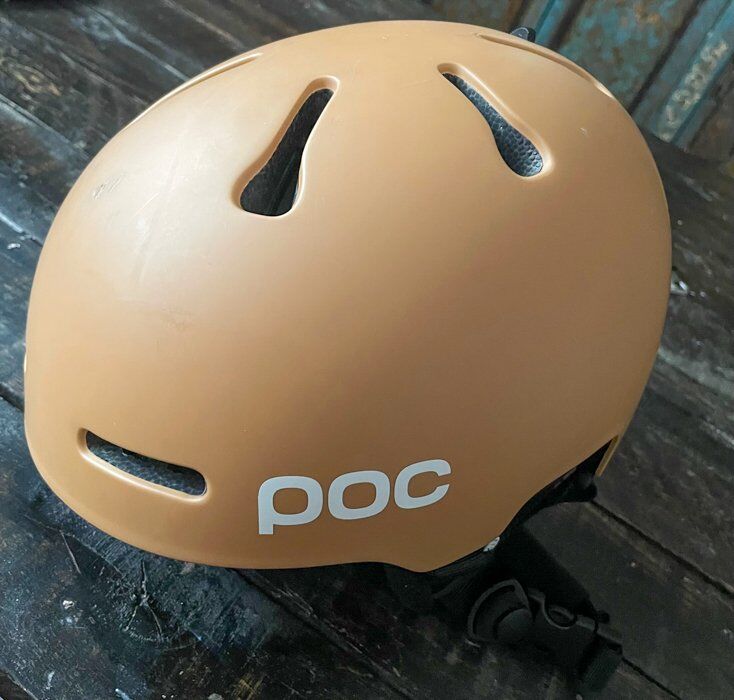 Finally there are the adjustments. A 360 degree adjustment system makes sure it stays locked to your dome. Then there's the adjustable ventilation to dial it in when you need more insulation on cold days or more fresh air in your head on a hot one, and the removable ear pads give you even more room for temperature regulation.
Testing
I've worn this POC Helmet almost exclusively all season. And ever since the day I landed on the front of my head during a frontside 3 and was saved by my helmet, I'm never riding without a helmet. Even more, when powering through tight trees it's helpful to take a few small branches on the dome. The POC Fornix MIPS kept me protected, pummeling twigs out of the way, and even protecting me when I lost my footing landing a 3 off a cat track.
The helmet is light but solid. Compared to other helmets, the POC Fornix is super low profile, especially compared to other helmets that can fit my large-to-extra-large head. It also adds less than a pound to your pack when skinning up, and with that low profile and low weight you're still got a bowling-ball-proof shield for your skull.
Overall Impression
POC Fornix MIPS: A Light, Low Profile Super Skull Protector: There are lots of helmets out there but POC has long been one of the coolest. It's got the simplicity, distinct colors, and low profile of OG skate helmets; think Powell Peralta, or even just Peralta. Though while the style of the POC Fornix MIPS Helmet ($180.00) is reminiscent of OG plastic toy head coverings, the tech is every bit as cutting edge, following in a history known for breaking ground in the head protection game since they first splashed onto the scene.
If you're pushing the envelope every time you hit the snow, or simply trying to set a good example for your young shredders, the Fornix MIPS is the dome guard that needs to find itself onto your head and into your pack.
Related Articles: