In the modern world, portable chargers have become almost as essential to your enjoyment of the outdoors as flashlights and camping hammocks. John Muir famously went into the mountains with little more than his notebook "and a childlike sense of wonder"; he didn't need a charger.
Today, seemingly everybody brings at least a smartphone into the backcountry, and plenty of people bring more. DSLR cameras; iPads; in some cases laptops. So we put together a list of the best portable chargers for the outdoors to make sure you're gear stays charged for your next adventure.
Here's our picks for the best chargers:
Best Portable Chargers
Got a paper you're planning on doing over the weekend when you get an offer to go on the backpacking trip of the summer with your A-1 since day 1? You on the trip of the lifetime and need to get your copy to your blogzine journal? Fine, bring your laptop along. The MyCharge Portable Power outlet is just that – a tool for recharging your laptop (or your iPhone 7 like 10 times over) and with a category-dominating 110V 45W output it resurrects a dead iPhone to full charge faster than basically anything else. One of the better iPhone 7 Chargers.
With 2 USB-A ports, a USB-C port, and an outlet strong enough to power a (less-than-45-watt) laptop (e.g. new MacBooks), this thing means business (as if the screen display showing how much juice you had available and which outlet you're using didn't already say that). And with a rugged rubberized outer it's ready to be shoved into your pack's side pocket, even if at 1 pound it's one of the heavier items on this list. Where it would become a true essential would be on long international flights to a bus to train, where you can never rely on getting an outlet and you'll definitely need your phone at full charge.  This is a must-have portable USB power pack for your next adventure.
Price: $129.99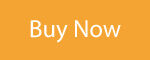 The PowerCore 26800 can charge over 6 overly-technical smartphones completely (and with 3 ports, it can recharge yours, your significant other's, and your homie's at the same time). At 30 watts its recharging speed is 3x that of the Renogy E.Power and the Powercore 26800 fully recharges from an outlet in about 6 and a half hours (it has a double input). Weighing over a pound it's not completely unnoticeable but also not too big a strain. And it doesn't have its own solar charger built-in, but whatever, if you need more than 7 iPhone charges or like 3 iPad charges, you should probably just put down your devices, look up at the sky and take a deep breath. Guaranteed that'll work. This the outdoor phone charger professionals tend to keep in their kits.
Price: $65.99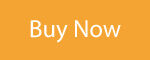 With 26800 mAh in its battery, the RAVPower ranks up there with the Anker Powercore for most juiced recharger. At a pound weight but with a sleek, thin outer instead of rubberized ones like some competitors, this is probably better for the car or carry-on than the hiking pack. And with 5V/5.5A output over its USB outlets, it may not recharge as fast as some others. But the trade-off is recharging for days at one of the more affordable price points on this list.
Price: $49.99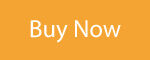 This the portable charger you've long known – perfect for restoring a phone from low charge, about the size of a tube of lipstick, and able to recharge its 2600 mAh battery in about 3 hours (while it has your phone plugged into its output, in fact, so you can charge both at the same time). If you haven't been traveling with one or two of these in your carry-on, and at least one you regularly recharge in your backcountry pack, you're asking for some serious juiceless emergencies. How are you gonna call 911 after breaking your tibia if you used up your battery filming your buddy's epic send and posting it to Instagram? One of the best phone chargers fir use in the mountains that takes up ZERO space.
Price: $19.95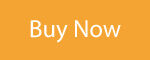 Now we're getting hi-tech. This is the portable solar panel section of our list, where we show you how to recharge all of these portable super-batteries. At about a pound and, when folded for transport, about 6.5 x 8.75 inches it's only slightly bigger than an iPad Mini but can use the power of the sun and its 5V USB port or 9V 2.55mm port to recharge the Flip 10 in 2-5 hours, though other energy banks on this list will take considerably longer (especially because while this can charge anything, Goal Zero products are optimized to recharge other Goal Zero products most quickly). But if you want to take your DSLR for your epic hike of the PCT while also ensuring your iPhone has charge for some candids and accessing the universe of topos, this light-weight, 7V 9W solar panel is an absolute must. One of the best solar power banks available for outdoor adventures.
Price: $99.95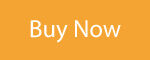 Which of these is not like the others? The MPOWERED Luci Solar Inflatable Base Light is not a dedicated charger, nor is it a high-wattage solar power source. It's a light. A light that sits flat for transport and then you can inflate to make into a lantern capable of throwing off up to 360 Lumens (read: night becomes day). A lantern that can fully recharge its 4000 mAh lithium battery from either an outlet or the sun with a USB port.
A charge which is more than enough to light up the campsite and top off your cellphone without missing a beat. I've long loved these inflatable solar-powered lights and the addition of a charging port makes this basically a no-brainer for any backpacking trip.
Price: $45.00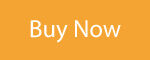 Renogy has been making leaps and bounds in the world of solar charging. While their briefcase-sized solar charger made our Father's Day list, here's their more portable version. With an included carabiner and weighing in at 10.1 ounces, the E.Power 10000mAH Solar Charger is like adding an iPhone X with a fatty case to your load. The built-in solar panel charges at 1.21W and each of its 2 USB-A outputs run at 10.5W. When the Renogy 10000mAh is fully charged (which unfortunately takes about a week using solar, though it's much faster using its 5V mini-USB input), you can recharge half an iPad, 2-3 phones or 5 DSLRs. Because, you know, if you don't get a picture of your adventures for the 'Gram, they never really happened. Oh yeah, and it's got a flashlight and is water-resistant.
Price: $34.99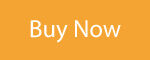 Related Articles:
Compare Prices:
Portable Outdoor Chargers