The precooked soups from True Primal are gluten free, grain free, and paleo, and auto-immune friendly.
Each soup only takes 1-2 minutes to make in the microwave or can be heated on the stove. Because these pouches are shelf-stable they make for great camp food.
This soup was delicious and tastes basically like chicken noodle soup without the noodles. There were plenty of pieces of real chicken in the soup, and the vegetables were cut into big chunks.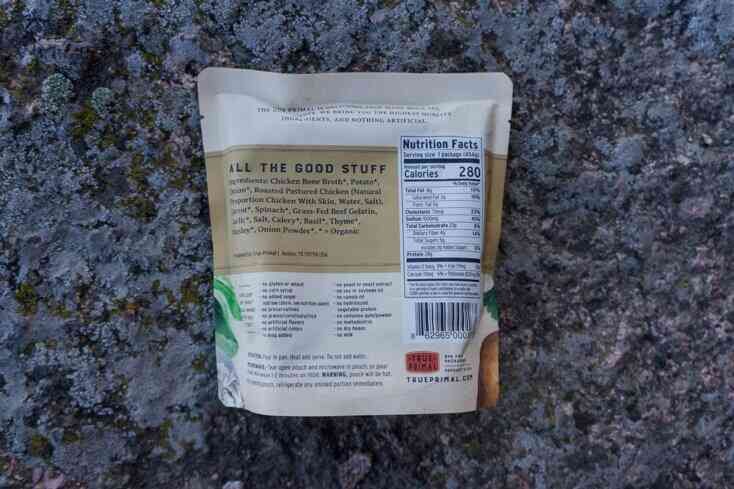 The Tuscan style soup definitely has more greens and more flavor. The chicken is plenty and the veggies are all throughout the soup. The only thing is that I would not recommend these for someone that is a texture eater because the greens are a bit filmy.
Things to Consider
These soups are filling for sure, but they are only 240-280 calories. Even though they have a lot of protein, if you're doing a full day's hiking, hunting, or backpacking you might need to pack some more nutrition.
They are also a bit sloppy to open. I spilled some while trying to pour it in a bowl because of how flimsy the bags are.
Overall Impression
Primal Food Soups are an awesome, protein packed, natural version of your Campbells soups. I wouldn't take these backpacking per-say, but I definitely keep them around the house or car camping to have an extra meal on hand.
Related Articles: