There are a few things an angler asks for in his or her waders beyond the ability to keep dry. Because out on the river, it isn't about what you look like or what you're wearing, it is about you and the water. Of course the reasons among anglers for spending countless hours in cold rivers vary, it is the howl of water and the partnership created between an angler and the river that unites us all. There isn't a better time to strengthen the bond between human and wild than in the fall when the hillsides begin to quilt and the fish feed voraciously. However, if you plan to spend the majority of late fall daylight in the outdoors then having the equipment to stay comfortable is essential.
Enter the Palix River Wader by Redington. Unlike rods, an angler doesn't need five pairs of waders. One pair will do for the majority of your fishing needs. If you take care of your waders, they'll last a solid 15+ years. I can't say for sure the Palix Waders will last that long yet, but I foresee at least 10 years of fishing in them.
Redington Palix River Waders Chest Pocket
My favorite feature of the Palix Wader is the fleece lined marsupial chest pocket because tying 6x tippet with cold fingers is nearly impossible. Seriously, if you've never had a way to warm your fingers out on the river, you're missing fish in the time it takes you to fumble with your line.
Redington Bootie
Secondly, the high-density neoprene booties are truly a luxury because they are warm and always soft. My old pair of waders had a thinner bootie and I could feel small stones in my feet all day. The high-density neoprene stays very warm allowing you to wear a thinner sock.
Wader Pockets
Caution, this outer chest pocket isn't completely waterproof. Despite the waterproof zipper, the pocket will take on water through the seams. I discovered this the hard way when wading near to the brim in a deep pool. The pocket didn't fill like a bucket it just absorbed water through the seam. It is not a safe place for your phone!
Overall Impession
I actually think these waders are the best waders on the market at their price point. At $170.00 you're buying a pair of waders with mostly all the features of the more expensive ones. These waders are great for both the new and veteran angler.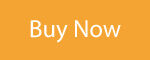 Related Articles:
Compare Prices:
Redington Palix River Wading Boot