Have you ever wondered what kind of footbeds the pro's are rocking in their snowboard boots, dudes like Travis Rice? Look no further than Remind Insoles, a self-forming orthotic also known as "Blue Magic".
Remind Insoles Review
Remind Insoles slide easily in place of your old insoles and odds are, if you're like me and have 200+ days in your boots, your current insoles are not only soggy but completely worn out and offer zero support.
Remind Insoles are bio-mechanically engineered to give your feet proper alignment while cutting down on pronation. They offer ultimate comfort and relief by virtually eliminating hot spots or blisters within the boot. These insoles help reduce pain, flat feet, bunions, and many other foot and ankle conditions associated with improper footwear.
Remember that your feet are not flat; so why are most snowboard boot companies still making footbeds that are the same shape as the girl you liked in the 6th grade?
With Remind Insoles you get proper rebound and cushioning when applying pressure to your feet. Self-forming arch support means that anyone can buy these insoles, and within a few days they will be custom fit your feet. Services like this cost hundreds of dollars at your local ski shop, but now you can get the same quality for under $50.00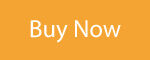 Pros: Great support, really comfortable
Cons: Takes a few laps to get used to, at first I felt like I was very tall…
Compare Prices:
Remind Insoles for Snowboarding