I took the Selle Anatomica Saddle out for a few test rides on my bike and noticed the stiffer saddle was starting to break in much faster than expected.
Selle Anatomica NSX
Fast forward 12 months later and I have a leather bike saddle that feels like it was custom built for my butt and style of XC riding. The NSX Series saddle is designed for long rides, you can easily put 20+ miles on it in a day if not much more while being pain-free.
My only complaint with this saddle and it's most likely a user error is the leather can get scuffed up easily. I tend to flip my bike over when I need to work on it or clean it after a ride, however, I would not recommend that with a fancy saddle like this even if the black looks tough.
Keep in mind this saddle is made of full-grain leather and will easily be one of the nicest looking things on your setup, be sure to keep it that way.
Overall Impression
The hand made leather Selle Anatomica Saddle ($165.00) offers a great combination of stiffness support and flexible comfort if that makes sense. Sort of like the Three Bears, the Selle Anatomica NSX Series is just about right.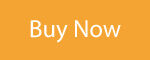 Related Articles:
Compare Prices:
Selle Anatomica