For anyone that's looking for a stiff cambered splitboard you can find it in the Signal Split.  This season marks the first year of Signal Snowboards entering the splitboard market.  One of the really cool things about this board is it's cost, the Signal Snowboards Splitboard is available for only $599 or $53.00 a month.
Signal Splitboard Review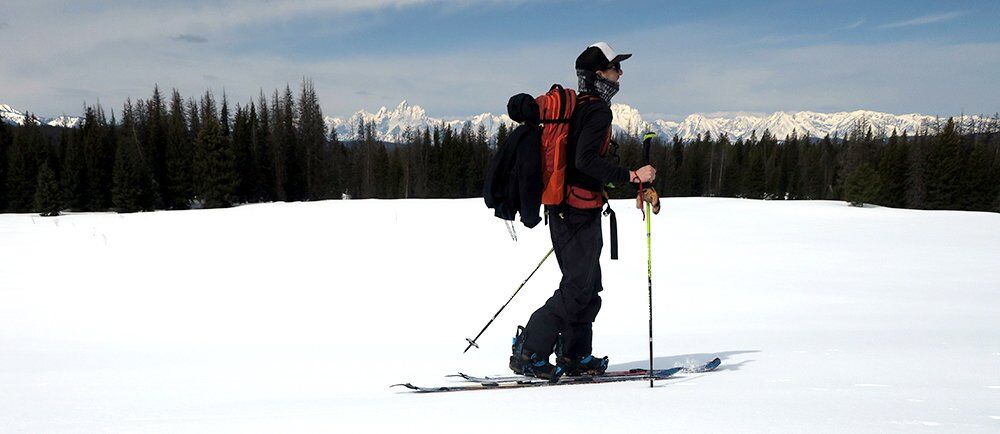 Designed for hard charging big mountain riders, the Signal Split is not a board to be ridden lightly.  One of the things that makes this board extra stiff is the addition of carbon fiber stringers located throughout the boards fiberglass top sheet.
Thanks to a directional twin shape the Signal Split can easily throw down freestyle moves, as camber offers the best profile for popping off things.  Keep in mind though, when you go to land this board the camber profile demands respect or your boards edges will quickly engage before you have a chance to figure out what happened. Ahh camber.
For anyone over 35 years of age this board may seem very familiar in it's power and stability.  At the same time anyone that grew up riding reverse cambered snowboards most likely will notice a totally different ride from what you're used to playing on.
Twin Shape
Signal's Splitboard was designed in part with  professional snowboarder John Jackson. The Signal Split is directional twin tip splitboard that can easily be adapted to hitting backcountry booters and sending big pillow lines for anyone that's comfortable riding full camber.
Camber offers up way more pop and control when compared to reverse camber.  Whereas reverse camber is easier to float in powder and a whole lot more forgiving when landing airs.  Hence the creation of the rocker-camber profiles, which are not for everyone. Guys like John J, Guch and Ranquet all run full cambered boards, and most likely a ton of pro's from the 90's as well.
What can be Improved?
This board can be tough to transition from ride to tour mode as both half's of the splitboard are very rigid.  With a brand new board it will take some elbow grease to get this split in the field, as always practice at home first. Toss in some tight Voile clamps that Signals using and rest assured this board will stay in place during ride mode..
Signals Subscription Program
Always two steps ahead of the curve, Signal Snowboards has introduced a subscription service to try their snowboards and the new Splitboard.  Signal's Members Only Demo Program  (MOD) enables members to checkout boards for cheap.  This splitboard would cost $53.00 a month.  And you can even checkout other boards in the program 2 for free each year and then $40 a week after that.  Hit these guys up, they will work with you and have solid boards starting at $35 a month in the program.
Overall Impression
For only $599 it will be nearly impossible to find a brand new splitboard that can match the quality of the Signal Split. Currently available in two sizes 156 and 160.
Signal Splitboard