How often do you check the PSI pressure on your bike's tires? The SKS Airmenius Floor Pump allows riders to fill the air in their tires to a precise level before hitting the trail.
SKS Floor Pump Review
The German-made SKS Airmenius Professional bike pump can inflate tires on a variety of bikes including mountain bikes, road bikes, and even E-Bikes. An easy to read pressure gauge goes up to 180 PSI which sits atop a sturdy aluminum die-cast base.
Although it may not seem like much 5-10 PSI can make a world difference in your riding, it's sort of like the "The Story of Three Bears", too much air and your tires will hit your brake pads slowing you down, too little air and your flat tires will be sinking into the trail. However, when the PSI pressure on your tires is dialed in just right you will encounter very little resistance when peddling, which in turn equals more power and longer times spent in the saddle.
The pumps E.V.A. head is compatible with all valve sizes and attaches to the shaft for easy transport and storage. SKS designed the Airmenius to be sturdy weighing 5.2 pounds with an aluminum die-cast base. This works well for pumping on a variety of services as you won't have to worry about the pump ever tipping over.
Pros: Professional floor pump, comfortable cork grip when pumping
Cons: Might be hard to find at a local bike shop, you can always order online.
Overall Impression
Overall the SKS Airmenius Professional Bike Pump is great for using at home or at the trailhead. Odds are this particular pump is also being used my professional bike shops around the globe. Perfect for the back of your truck, home or shop use. German-made, so you know the quality is built to last. If your looking for a solid floor pump then be sure to check out the SKS Airmenius Professional Bike Pump ($124.99)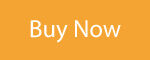 Compare Prices:
SKS Airmenius Professional Bike Pump