I needed a new pair of earbuds and everyone told me I should get a pair of Skullcandy Chops Headphones which are small enough to fit under snowboard helmets.
I had a pair of Skullcandy Smokin Buds, earphones however one of the cords blew out. I chose the Skullcandy Chops for their audio quality and wanted to see if I liked wearing the speakers slightly on the outside of my ear.
Skullcandy Chops Fit
The outer loop of the Skullcandy Chops speaker fits snug around the ear without digging or pinching. It hangs down easily and comfortably while offering great sound quality. The rubber coating of the audio wire is durable and easy to untangle. The Chops are also available with a microphone for the iPhone and Droid.
I was amazed at the sound quality when I reviewed these Skullcandy headphones. The sound quality was noticeable compared to my previous earbuds. The Chops also work well with an iPhone or Blackberry Curve while listing to Pandora Radio.
Colors: Various available (white and green tested)
Overall Impression
I have been really happy with the sound quality, durability and comfort experienced while using the Skullcandy Chops. I look forward to listing to new music with my Skullcandy Earbuds ($21.95) and Headphones. I look forward to testing other audio devices in the future.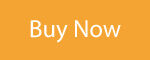 Related Articles:
Compare Prices:
Skullcandy Chops Earbuds