Fly fishing guides in the know turn to the Smith Guide's Choice Sunglasses for long days on the water. If you have ever tried to hook some lip with polarized sunglasses on then you know it's sort of like cheating.
I have been using these shades over the past year in the Tetons, on and off the Snake River and wanted to give some feedback to how they worked:
Smith Guide's Choice Review
You may as well just go ahead and Consider these the best all-around sunglasses for outdoor enthusiasts, the Smith Guide Choice is a go-anywhere do-anything pair of shades. Ever heard of Chromapop? If not once you have it's like, well.. you will never go back!
The polarized lenses offer optical clarity while at the same time providing full protection from harmful UV A/B/C rays. Sunlight reflecting off the water can wreak havoc on the eyes. Worst of all it can make finding fish almost impossible without polarized lenses, oh remember the good old day of fishing before all these fancy tools, fish finders, and anti-reflective lens.
These Smith Fishing Glasses block 99.9% of harmful light allowing you to fish on the brightest of days. And even though there is that 0.01%, I'm not too worried, just make sure you buy legit authentic Smiths and not some pair of cheap knockoffs.
Last but not least The frame is made of Grilamid TR-90 material and will last forever, so long in fact that Smith Optics has a lifetime warranty on these sunglasses. Along with being durable, the shades fit really well thanks to the hydrophilic Megol on the nose and temple pads that offer a snug, secure yet comfortable fit.
The Smith Guide Choice Sunglasses ($229) delivers the optical safety of polarizes glasses with slick Smith design lines.
Pros: Polarized Lenses, Durability
Cons: Weight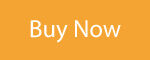 Related Articles:
Compare Prices:
Smith Fishing Glasses