I made the switch over to a Spark Dyno DH Dyna-split setup and the truth is, those randos have always had a HUGE advantage over us on the up. But then how do you get back down? Enter the Spark Dyno DH, pretty much the final piece in the split mountaineer puzzle.
Those damn AT skiers. If you're a splitter, at one point or another you've cruised up with a couple rabid Dyna-freak two-plankers who make you feel like a complete barney. You're chugging with all you got in your clunky split binders as they glide and sidehill ahead on their tech toepieces like some goddamn magic elves.
Spark Dyno DH vs Phantoms
Admittedly, there's not a ton of competition for best hardboot binding. There's the Dyno DH's and the Phantoms. Weightwise, the Spark Dyno DH bindings are actually slightly lighter than the Phantoms. I've heard the Phantoms pull your board tighter together but also heard complaints about the Phantoms being tough to get on in icey, raw conditions when the rime runs thick and the last thing you want to do is mess with your binders. And there are some claims to better performance, though in that I'm a little skeptical.
The thing is, the bindings aren't as important in the hardboot setup — so much of that feel and performance comes from your boots and whatever mods you throw on them. The main job of a hardboot binding is to lock your boots in and transfer your movements efficiently. The Dyno DH's get this done at a price that makes them one of the cheapest components of your Dyna-split setup.
After spending this fall riding them, from day trips to a yurt weekend, I can confidently say these bindings won't give up when you need them; are quicker, simpler easier than any other split bindings; and create about the best interface for your hardboots you'll find anywhere.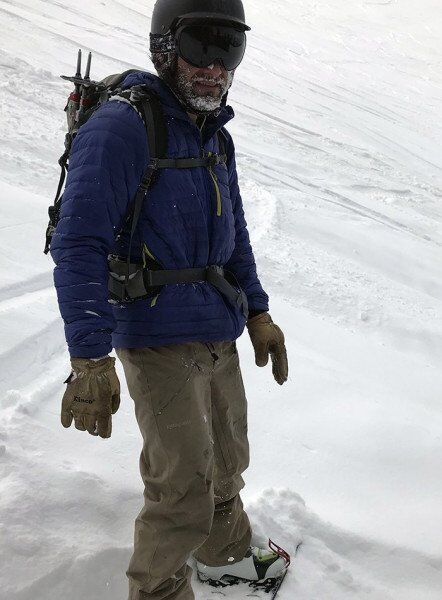 They kept my boots locked bombing down bowls, surfing through trees, even in a couple small drops. Admittedly, the whole setup excels in big, open speed runs, devouring vertical snow like a ravenous Yeti with the munchies. But they were surprisingly responsive when on the boney luge track heading back to the car from Baldy Knoll.
On short tours, you can clip your DH's on your pack, bust out a trek with the quickness, and the easy interface combined with the tech toepiece ease of disconnection cuts your changeover to a fraction of what it would take with traditional split bindings; and even quicker than other more complex tech systems.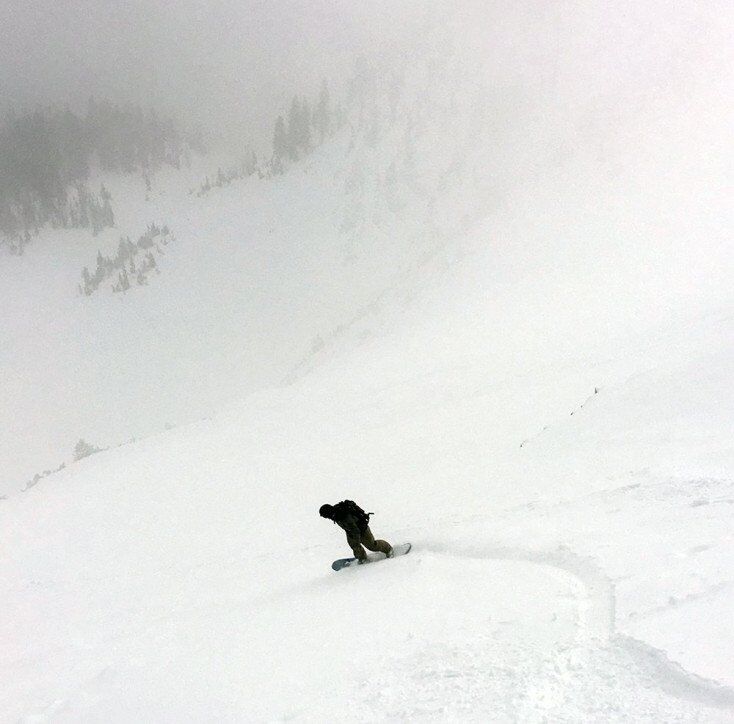 One final benefit — if you love the splitboard you use for your Dynafit setup since the Dyno DH slides into standard pucks (incidentally, I use Spark R&D Canted Pucks on my Dyna-split), you could take it up a booter and then ride your split downhill with a pair of Sparks and oh-so-comfy softboots.
Overall Impression
The changeover to Dyna-splitting is just as life-changing as I'd imagined in my most delusional dreams. But the big surprise has been how the Spark R&D Dyno DH Binding ($250) to Boot interface has me crushing downhill almost as well as with my standard softboot binding setup. You either get this setup or get left behind.
Related Articles: