From Sweet Protection comes the Ascender Mips Helmet. This low volume, lightweight, breathable helmet is a go to for anyone looking to reduce bulk without sacrificing safety.
While most of my proper ski mountaineering (the stuff involving ice-axes and crampons) happens during the spring, I wanted to test this helmet as soon as I got it. I opted for a tour in the Tetons and made sure to test it out on the uphill and the downhill.
Size and Volume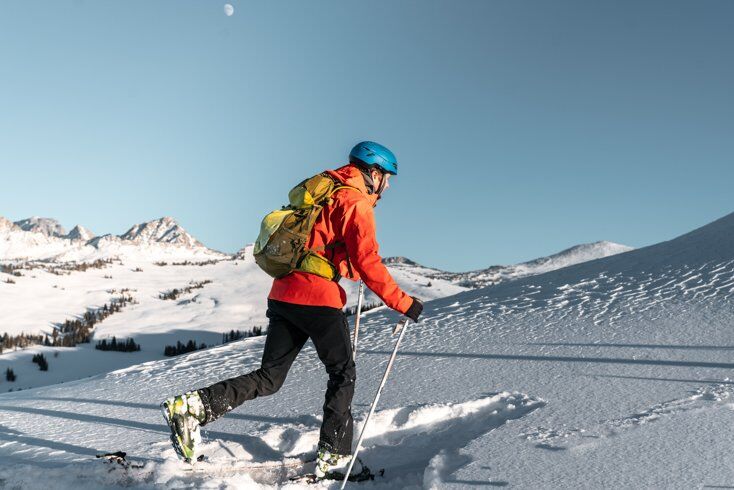 Before strapping on the Sweet Protection Ascender Mips Helmet I noticed a considerable difference in size compared to your typical ski helmet. The Ascender has a low profile and clear reduction in volume when compared to other helmets. This quality makes it ideal for touring and ski mountaineering where every ounce matters.
The helmet could easily fit in my backpack and was no problem for the standard helmet holder. Less bulk is always a plus during human powered adventure.
Mips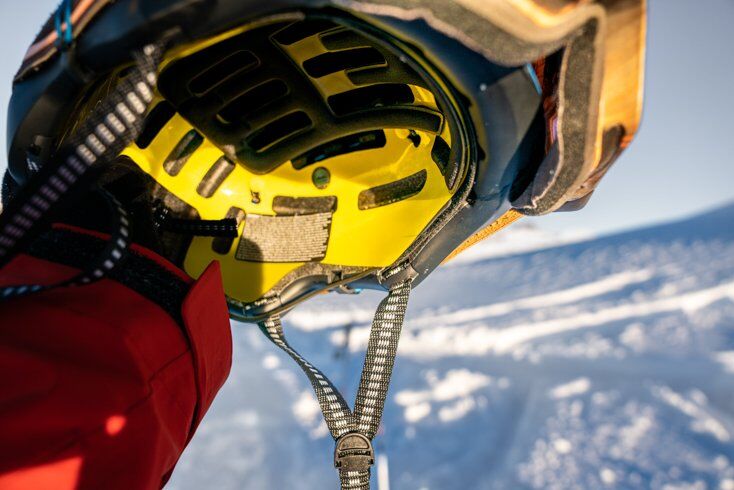 Mips or Multi-directional Impact Protection System was first brought to market for ski helmets in 2010 to offer greater protection against rotational forces that can occur during crashes. Since then, the market for these helmets has vastly expanded due to the increased protection Mips offers. However, a gap seems to exist for ski mountaineering helmets. To date I only know of one other ski mountaineering helmet equipped with Mips technology.
With Sweet Protection's thoughtful low volume design and increased ventilation it's safe to say it crushes it's one competitor.
Uphill Performance
With a name like "Ascender" I had to give this helmet a try on the ascent. While few opt for a helmet on an uphill tour, a helmet is essential during ski mountaineering. With a few turns of the adjustable knob, the helmet fit like a glove. The combination of the low-profile design and the increased ventilation allowed me to quickly forget I was wearing a helmet at all.
In addition to being substantially safer, the Mips technology was quite comfortable and seemed to fit better than a traditional alpine ski helmet.
Downhill Performance
I was first a bit skeptical of the low volume design in terms of perceived safety. I was confident that Sweet Protection makes quality helmets, but that confidence can quickly disappear if it feels like half your head is hanging out on the way down. I am glad to say that with the Ascender this is not the case. Even though the helmet has a low-profile design, it felt secure and adequate on my head.
Because of the high ventilation, I would strongly recommend a thin beanie or neck gator for the way down. As the sun began to get lower in the sky it quickly got cold. I was grateful for my thin gator under my helmet and found that it offered plenty of protection from the cold.
Overall Impression
Sweet Protection's Ascender Mips Helmet ($219.95) is a top-of-the-line touring and ski mountaineering helmet. It's comfortable, lightweight and safer than virtually all of its competitors. I will be taking this helmet on all of my ski tours from now on and I can't wait to use it on ski mountaineering adventures to come. For those who want a lightweight touring helmet without sacrificing safety, the Ascender Mips Helmet is for you.
Related Articles: