When it comes to picking the best road bike shoe, there's a lot that we have to consider. Power transfer, durability, breathability, the list can be dizzying and endless, especially if you don't know where to start.
Whether you're a rookie racer looking to maximize your ride or a weekend warrior who needs a versatile shoe that delivers on the track and in line at the coffee shop, you'll find it here on our picks for the best cycling shoes of 2023.
Best Cycling Shoes
Don't let the price tag fool you… the Shimano RC3 is a premium shoe throughout. High-end build quality, great comfort and a top notch design makes this a great shoe for anyone looking to invest in their first proper pair of road biking footwear.
A perforated synthetic leather upper keeps external moisture out while letting your feet breath during those long sessions. An easy to reach BOA dial makes adjustments feel quick, accurate and snug.
Now it is worth noting that this isn't a performance shoe. Despite the three-bolt cleat design and low stack height, the RC3 has a relatively flexible sole, which helps with comfort but means less energy gets transferred over time. But, Shimano knows this. They designed the RC3 to be an excellent all-day shoe, perfect for a morning on the bike and an afternoon in the city. If that's your thing.
Price: $125.00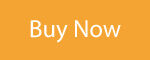 While the RC3 is focused on the everyday, the RC9 only cares about one thing, race day. As a total performance shoe, Shimano have updated their flagship design to make it even lighter, even sleeker in the hopes that you become even faster.
At a quick glance you can tell this thing is a race ready beast. A microfiber leather upper keeps weight down and comfort up, conforming to your foot shape for an optimal fit. The low-profile lacing and dual BOA dials make on the fly adjustments easy, accurate and quick. A seamlessly constructed midsole blends into the upper improving fit and stability and allowing riders to focus on their performance over anything else.
And if its power you want, then its power you'll get. The RC9 uses anti-twist stabilization at the heel and a grade 12 DYNALAST carbon fiber sole for maximum energy transfer and blisteringly fast top speeds.
But this means they aren't the most comfortable shoes to walk around in, so don't expect to get very far after you've crossed the finish line…
Price: $450.00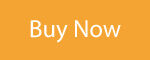 For all my velcro lovers out there… this ones for you. If you're looking for a no-nonsense road bike shoe that's comfy, breathable and offers great durability, then look no further.
The velcro straps are not only a uniquely visual trend, but are also great if you need to make quick adjustments on the fly and keep your foot feeling snug. But don't let the "low-tech" velcro fool you, this is definitely a performance oriented shoe.
A composite power plate with carbon fiber forefoot inserts make energy transfer a dream while keeping things lightweight and stiff. EVA foam and rubber heel bumpers provide raceday stability while also keeping things comfortable when you dismount.
Compatible with both 3-bolt and 2-bolt cleats, the iZUMi Quest road bike shoe is a great budget friendly option for amateur racers and weekend riders alike.
Price: $100.00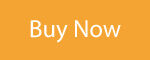 SIDI's reputation within the footwear space is second to none. They don't want to lead the charge with cutting edge tech, or featherweight materials. SIDI wants to build high-quality, performance focussed shoes with unmatched durability and great looks, and the Genius 10 is a perfect example of this.
Updated for 2023, the Genius 10 has moved away from the narrow toe box of previous years and overhauled the fit entirely. More space means less pinching, which for long distance riders should be music to your ears.
But SIDI's decision to use Tecno-3 dials over BOA dials continues to confuse us. It's not that they're bad, they'll do the job and keep things tight. But the BOA dials are so much better. You can't incrementally increase the tightness on Tecno-3 dials and if you do overtighten, you have to use a tricky release mechanism that just makes the whole process a little annoying.
But this shouldn't take away from how good the Genius 10 road bike shoe really is. Attractive, durable and stiff, these really are one of the best shoes on the market today.
Price: $329.00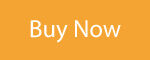 The Specialized Torch 2.0 is a bit of a mixed bag. On the one hand you have a solidly built, stiff carbon soled cycling shoe that offers great power transfer at a reasonable price. On the other, you have a shoe that can at times feel uncomfortable with limited adjustability and an overall pretty unforgiving fit.
Built to last, these road bike shoes use a TPU upper mesh giving you excellent abrasion resistance as well as a modest amount of rubber on the outsole and heel. A two way BOA dial helps keep things tight but like we mentioned before, some riders might struggle with the Torch 2.0's already snug profile.
If you have feet that track well with the Torch 2.0, then this is a really solid shoe that gives you access to a carbon sole, for a fraction of the cost. But the unforgiving fit can make this one to avoid if you know your feet run a little wider than average.
Price: $170.00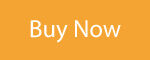 There's excellence and then there's the GIRO V90. This is an outstanding shoe, designed for XC racing but able to chew up just about anything you throw at it.
Thanks to a super stiff carbon sole, this road shoe has one of the highest power transfer ratings on the market and will no doubt give the right rider an edge on race day. It's also lightweight, with a US 12 coming in at just 388g.
And unlike so many performance oriented shoes on our list, the Empire V90 does all this without sacrificing comfort. A glossy synthetic leather upper molds and conforms to the shape of your foot while customizable footbed options lets you choose between three sizes of arch support so it matches to your liking.
The lack of on the fly tension adjustment might be off-putting to some, but trust us when we say these shoes don't need it. The Empire V90 is not one to be missed.
Price: $299.99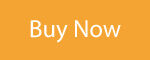 For a lot of riders, being able to dismount and explore on foot is an important part of their cycling lifestyle. Giro understands this, and the Privateer Lace is a perfect example of this philosophy in action.
The biggest change in the Privateer Lace is their use of a nylon sole which allows riders to walk around in relative comfort. Don't get me wrong, they're still stiff enough to transfer some energy over, but if you're planning on breaking any course records I wouldn't recommend this shoe.
If instead you want to explore new surroundings or ride into town and get a drink with some friends, the highly padded heel and upper is great for keeping you comfortable. The laces also mean extra snug-ness and a more adjustable fit than you'd get with just dials and straps. Giro has even included an elastic retainer for you to tuck your laces away during rides.
Giro didn't set out to break the boundaries of a cycling shoe. Instead they've made something that appeals to enthusiasts who need a little more versatility from their footwear.
Price: $140.00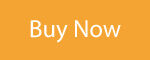 Pro in both name and function, Rapha's latest race-oriented Pro Team shoe does everything right. Lightweight, stiff and surprisingly comfortable, this is a race-ready shoe you need to check out.
Choose from two micro-adjustable, quick-release BOA dials that hug the foot and keep things feeling snug. Rapha's new Powerweave upper takes the trend of woven uppers and goes a step further with it, boasting a better overall fit, greater comfort and increased durability. They also look pretty good too.
To say the Carbon Fiber sole is rigid would be an understatement. We couldn't detect any flex whatsoever. It's protected by TPU treads on the toe and heel and features a three-bolt cleat design.
These are a great performance shoe, sleek, dynamic and comfortable. We can't automatically guarantee you'll break any records, but you might just score a personal best…
Price: $315.00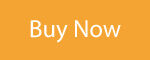 At the midrange you really can't beat Fizik's Tempo Overcurve r4. With a no frills approach to performance, design and comfort, this road shoe is a perfect option for beginners cyclists who want to take road riding that bit more seriously.
Let's start with what it does right. The upper is stiff, lean and tough which helps durability and is great for power transfer. The carbon-injected nylon sole also helps transfer energy down the kinetic chain while also keeping the overall cost of the shoe down. A single BOA dial means you can adjust the fit quickly, accurately and on the fly. And they look great too.
But the no-frills approach comes with drawbacks. Comfort is lacking as the Overcurve only uses a small amount of padding around the heel. You can expect a little bit of rubbing and the odd hotspot here and there but these are by no means a completely un-rideable shoe. They're just not the most comfortable either.
Overall though these are a great choice for anyone looking to bag themselves a bargain road racing shoe.
Price: $199.99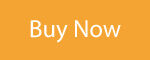 Fizik's updated Infinito Carbon 2 improves on an already excellent road bike shoe. Now lighter, stiffer and with improved comfort and updated dials, Fizik have left no stone unturned in updating their Infinito line for 2023.
A performance leader in the space, the ultra stiff R2 Carbon sole transfers power incredibly well while keeping the shoe feeling super lightweight. Fizik have also improved the overall fit, making it more comfortable and reactive to the wearer's foot in the process.
An ergonomic Microtex upper combines with the Infinito closure system to give you a shoe that adapts to the shape of your foot exceptionally well. Two micro-adjustable BOA dials mean on the fly bi-directional tightening and loosening as well as a convenient quick release system if you ever need to take them off in a hurry.
This is a lightweight, durable and performance oriented shoe that you'll no doubt have seen on race-day start lines before. Having tested them out for a bit we can confidently say, these are worth the hype.
Price: $379.99