Article by: Ryan Ariano
Gingham was basically invented to be baller activewear. And Orvis had this thought in mind when they made their Men's River Guide Shirt. The gingham in their River Guide shirt ensures something lightweight and time-tested in terms of functionality. But their attention to color and style gives a shirt whose look is just as ageless, and little details like hidden buttons on the collar and a sunglass wipe show Orvis is always thinking of the little things that are so important.
Price: $89.00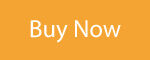 Mountain Khakis' Passport EC Long Sleeve was created for the time in between – the travels between adventures. Silk weight, easy fabric and a hidden zippered security breast pocket (last time I was in London my dad was pickpocketed; it's a real thing). Quick-dry (because planes and trains can be damn hot, if you remember such things) and it's UPF 30+ to keep the sun from crushing you as you have a drink or two on the New Guinean beaches before heading up Carstenz Pyramid.
Price: $89.95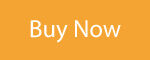 We've got shirts for anglers, shirts for travelers, and now shirts for mountain bikers. Club Ride's Men's Vibe shirt has a glowing style sure to turn heads. But with its poly spandex blend, this shirt made for partying is just as good for riding. So you can get some hot laps on Teton Pass and then cool down with some apres drinks and frivolity – responsibly – at the Stagecoach after.
Price: $79.95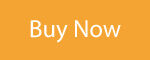 Sometimes you just need a thick, warm shirt and Outerknown's Blanket Shirt is just that. Not super active wear but the fact that Outerknown is created by Kelly Slater is enough to reinforce the fact that these are shirts for adventurers. And the Blanket shirt is thick, warm, and classically comfortable, made with organic cotton and corozo nut buttons. And while this is a winter shirt list, winter is a great time to duck out for a quick surf trip. Maybe cruise down to Baja, down where it's empty and you can camp on the beach. Wearing just this shirt under a Mexico moon.
Price: $148.00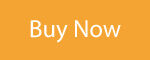 We are a snowboarding site and Burton's Brighton Performance is every bit the snowboard shirt, blending the steeze of the sport that invented steeze with the performance of a functional layering piece. A flannel shirt with extra stretch for all your grabs and spins, and a DWR finish to help it shed water. It's also full of pockets to hold all your toys, accessories, safety meeting tools and more. Just as functional for wearing while shredding as wearing in the club at the basecamp.
Price: $99.95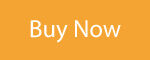 Poncho brings modern style to the sport of kings with their Purist shirt. Blue the color of soft sky. Clean lines. The perfect color to camouflage you throwing bugs into the blue. A magnetic breast pocket for your travel fly box. Moisture-wicking, super breathable. This is a shirt you can get wet in the river – or at the party – and still get it done.
Price: $74.95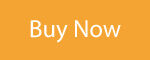 Sometimes, you gotta move quick – MagnaReady came up with the solution with their magnetized buttons. Their Denim button down marries this great technology with that most Western of styles, the jean shirt. It's light enough to wear out on adventures whether a deep backcountry camp or a horse ride on the trail. But with the magnet closure, it comes on and off quickly and easily. For the after after party. Just don't wear it if you've got a pacemaker because, you know, magnets.
Price: $64.95