Let's be real: Flannel is the material of the winter gods. You can sleep in it, walk in it, ski in it, party in it. The best men's flannel shirts are tactical, comfortable, reliable, and quite frankly, soul soothing. Snag one for yourself or share it with someone you love.
Best Flannels for Men
First of all, Burton gives this thing a lifetime warranty. Seriously, so you know it's great quality. The Burton Brighton Insulated Flannel is like a snowboarder's dream — it has handwarmer pockets, a zip front, and is made from 100% organic cotton with a quilted lining. Go for the Castlerock Plaid if you're the laid back type, or they offer a few other louder colors for a bit more visibility.
-You might already own this, if not you should
Price: $69.95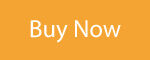 Fjallraven is known for clean lines and nordic style, and the Singi Flannel holds up to their high standards. It's a heavy cotton flannel with moisture wicking, so great for temperature fluctuations, and is especially recommended for hiking. With roll up sleeves, a button down collar, and classic checked patterns, this is the type of flannel you buy to last 5+ years..
– We love style
Price: $109.95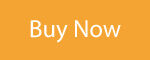 The Black Diamond Benchmark Flannel is made with 100%organic cotton — so it's perfect for anyone seeking lightweight comfort and breathability. The Benchmark is a class act, meaning it looks good whether hanging around town or out for a hike/climb/fishing trip. This Black Diamond Flannel sports the classic chest pockets and a regular fit, and I'm personally into the Anthracite/Alloy Plaid, which is subtle enough for the transition from winter into spring.
– Lightweight multi use nice fit
Price: $84.95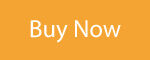 * cue Tom Hanks in the ocean screaming "FIIIILLLSSSSSOOOOONNNNN" *
Seriously though, Filson is the real deal. We love their hunting gear and the Filson Alaskan Guide Shirt is super versatile. It's a midweight flannel with a long hem, meaning it's comfortable, protective against wind and the elements, but also chill enough to wear for daily use. Whether hunting, fishing, or wearing casually over another tee, it's tight weave will keep you warm 'n toasty.
– We love their hunting gear
Price: $135.00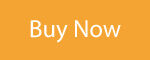 California Cowboy describes this flannel as "unicorn soft." Need I say more? But actually, I must say more. This shirt not only has thermal lining, like, the incredible waffle-material kind, but it also features a dry pocket, a glove and sunglasses loop, and a beer pocket. A. Beer. Pocket. Where is this beer pocket, you ask? Discreetly on the back right side of the shirt. It comes in a bunch of patterns and colors, from bright to soft, so definitely go snag one to ride out the rest of the winter.
– We love beer
Price: $148.00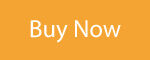 I love the way Volcom does the cross-pocket-plaid on this shirt, meaning the pattern intersects at a different angle. Somehow, it just makes everyone look like a knowledgeable badass. I guess that's what Volcom is all about, really. Surf/Snow clout. The Volcom Caden Flannel runs slightly slim and comes in a heavyweight flannel — so looks super great buttoned all the way up or worn open on a warmer day.
-Because you surf or skate
Price: $59.99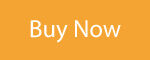 The Handlebar Tech Flannel is the perfect mid-layer. It's unlike anything else on this list — I love that it has snap buttons and is made from polyester, offering mega comfort-stretch and moisture wicking.
-The new standard in outdoor gear
Price: $89.95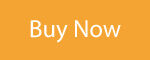 Maybe it's just because I'm an east-coaster, but The L.L. Bean Scotch Plaid Flannel will forever be my go-to. I've literally had the same one for ten years, which I got at a Goodwill in Maine — and the thing has somehow held up through countless camping trips, fishing days, and Sundays around the house. For those looking for the casual flannel you can smash into any bag last minute, this is the one. And its definitely unisex, whether they advertise it that way or not! Hell yeah.
-Maine's finest attire
Price: $49.95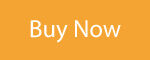 Related Articles: