by Isabelle Wellman
Since 1971 Cannondale has been cranking up the creative juice to provide bicycles that could do more and explore more places. The women's Trail 5 feels like a futuristic machine dropped down from outer space. Lightweight with a lavish lavender look, you'll find gems in all of the details. For starters, this is a hardtail with SAVE micro-suspension in the rear, where flex points were mindfully placed throughout the rear triangle of the frame for uncompromised absorption. This extra rear flexion combined with the front suspension fork offering 100mm of travel and remote lockout makes for a do it all ride. Considering the geometry of the head angle also ensures confidence for soaring the descents, they made it easy to add a 31.6mm dropper post to lock in seamless transitions.
Expect this bike to thrive on long cross-country trails that have little impact where you can unlock your need for speed. WTB Ranger Comp tires and a short chainstay at the rear wheel means traction will never be a question on loose, bumpy trails. All in all, control is a breeze with the buttery 10 speed microSHIFT Advent X derailleur and shifter. A personal favorite feature of this bike is the Intellimont Stem, where a mount was placed to attach SP-Connect compatible smartphone cases. Less time stopping to mess around with fanny packs and directions, and more time pushing yourself past your mileage threshold and dropping into your flow state. One of the best women's xc bikes under $1,000.
Price: $960.00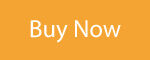 You are a gal who's ready to dust out friends, other trail riders, and competitors alike. That means your next bike needs to be able to guarantee you undeniable nimbleness without sacrificing its aggressive approach to whatever you meet out on the trail, up or downhill. The Juliana Roubion is here, better than ever, to be the wild stallion you ride on through the finish-line ribbon. Juliana's flagship enduro mountain bike has been taken to the next level with a "mullet" design, or in other words, "mix-wheel" upgrade. This mix-wheel design places a larger 29" wheel in the front and 27.5" wheel in the back for riders ready to take a place on the podium.
Upgrades in the 2022 Juliana Roubion Bike can be seen in a slacker head tube, longer wheelbase, steeper seat tube, and longer reach. If you're a smaller woman, this is an ideal racer ready to take you to new heights coming in XS, and proportional wheel size to frame sizes in S and M (the only sizes currently available). Compared to the Juliana Strega, this is a beefier bike with balanced geometry given the mix-wheel design, making even the steepest descents conquerable without hesitation. This noble machine was built for well-versed riders who like pricing options when looking for a bike with quality components; and although they like options, they understand quality still comes at a price. With the cheapest of the five kits offered starting in the $5k range and climbing up to the fifth kit offered topping out around $10k, this bike was built for the woman on a mission to rise above the rest.
Price: $6,349.99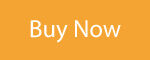 As a female, I genuinely appreciate how the construction of this bike was created by females, for females, to fit the female physiology. From the short reach brake levers to the 120mm of suspension travel, you will be in disbelief on how comfortable yet agile a bike can be. Trust me, when you say yes to a bike that has women specific features as a new rider, like a wider saddle, you feel unstoppable whether you're cruising campus or putting your front suspension to work on the local trails. For an entry level mountain bike, the Marin Wildcat Trail 3 offers equal opportunity for any sized woman looking to own a mountain bike without making a huge financial sacrifice. This in itself is a great win to figure out how you wish to progress as a trail rider, especially for teens wanting to make serious improvements in their skills. The aluminum frame paired with 27.5 wheels makes this an easy bike to pedal.
Whether you're drawn to the Marin Wildcat Trail 3 WFG Women's Mountain Bike because of it's Shimano 2×8 drivetrain that pushes you to expand your comfort zone or reliable Tektro's hydraulic disc brakes for the moments you need immediate response, you'll sink into the simple satisfaction of owning a bike built to paint a smile on your face.
Price: $819.99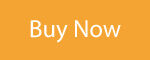 Straight-forward and manageable, the Lux 1 was designed for riders searching for a stable, reliable hardtail trail bike to kick off their bike addiction. With an aluminum bike frame that provides ample standover clearance, women of all heights will feel comfortable maneuvering it with certainty. The valuable components included on the Lux 1 like the 3×8 speed Shimano drivetrain and mechanical disc brakes allow the bike to be fairly affordable without compromising performance.
The Diamondback Lux 1 Mountain Bike is the first in the progressive and thoughtful specific Lux Women's MTB line, meeting women at whatever part of the journey they may be on as the spiffiest option. With 80mm of front travel in the front fork suspension and 27.5" wheels, you'll have a blast zipping up trails and blazing the way with control.
Price: $750.00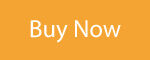 What sticks out to me the most about the intrinsic bike design of the Habit series is the proportional response suspension, the only suspension out there to give you an equal ratio of frame to performance. The stiffer Maxxis Dissector 29" rear-wheel allows you to maneuver over anything you meet on the trail, empowering you to make every line a clean line; even if that's in the air. Canonndale is out to revolutionize mountain biking, and this full suspension bike is here for the women ready to have fun at an unforgiving level.
SRAM drivetrain and Shimano brake components make this an irresistible 12 speed beast with the ability to ever so slightly adjust the geometry by the flip of a clip. Or, experiment with 27" plus tires for an even more personalized experience that will have you dropping it like it's hot. Keep in mind that although Cannondale has been working with aluminum frames forever, that doesn't mean this bike is lightweight. When I said beast, I meant it! At around 35lb, this bike is a great way to uplevel your overall uphill strength and to then be rewarded with an unbelievable downhill shredding experience. If you're looking for a high quality bike that will guarantee growth, smiles, and stability at a higher price, the Cannondale Habit 4 Bike is for you.
Price: $3,025.00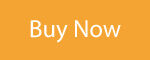 Liv Bicycles is dedicated to making every woman feel like they have a place on their bike, from beginner to pro. Made by women with 100% of resources given to support women, they open doors in the cycling world for women who want, and better yet, they create their bikes from start to finish in their own facilities. If you are a beginner looking for a bike to get started, look no further.
If comfort and balance are keywords in your bike journey, the Liv Bliss Bike will be your other half. All sizes are designed with specific geometry to properly accommodate rider height, and the low standover top tube gives plenty of space to proceed as you need. Giant and Shimano components, the 75mm front fork suspension, and Aluxx aluminum frame add quality without a hefty price tag.
Price: $529.99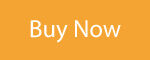 Pivot's newest family member and replacement of the Mach 5.5, is the perfect-as-is Shadowcat. A mountain bike with cross-country features, but better, because it can overturn chunky trails without hesitation. If you were a fan of the Mach 5.5, everything about that bike was amplified in the Shadowcat, especially how lightweight it is just over 26lb. Designed for acceleration, the front travel at 160mm with the Fox 36 fork and rear at 140mm with a 430mm short chainstay encourages a playful attack on the downhill and an equally stealthy prowl on the up.
What features will have you calling in sick one too many times to work this summer? For starters, the hollow core carbon frame with a miraculous standover height makes this a suitable companion for all sized ladies. The easy handling unified with a custom tuned Fox Live Valve provides an unrestrained, luxury experience that allows you to excel in performance where you may have shied away on other bikes. Pivot's DW-Link suspension and vertical shock orientation continue to revolutionize the game, while the longer geometry provides stability. Utilizing 27.5" wheels to optimize the energetic, bold, and efficient design seem to make this bike work better the more technical and questionable the terrain you face. Available in six different builds, you can adopt your very own Pivot Bikes Shadowcat anywhere from $6k – $13k in sizes XS to L.
Price: $8,499.99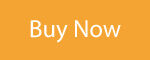 Armed and ready to perform, this aluminum framed hardtail will remind you what it feels like to lay it down full throttle. For starters, let's note that Nino Schuter, a world renowned cross-country Olympian rides the men's carbon version of this Scott creation. Women who are stepping into the race scene or looking to boost their stamina will enjoy the front fork RockShox Judy TK Solo Suspension and Shimano SLX-Deore 12 Speed drivetrain. The 100mm of rear travel and front travel suspension supplies you with power while 29" wheels allow for ample acceleration and plowing over obstacles.
The Scott Contessa Scale 930 Bike is an ideal choice for women looking to make a dramatic impact on their racing career or beginner trail riders looking for stability in a lightweight package. The best part about this tried and true ride is the minimal investment one has to make before crushing it up and down the trails.
Price: $1,499.99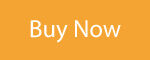 The Trek Slash 9.9 XX1 is the ultimate showstopper for the rowdiest women who are looking to get down the mountain yesterday. If you're looking to ride amongst the best and be noticed, follow the lead of the Trek Factory Racing Enduro Pros and slap yourself on the Slash. A full carbon frame with 160mm of travel loaded with state of the art tech defies this from all the other bikes in this line up.
The tech begins at the RockShox Super Deluxe Ultimate Shock and revamped Thru Shaft damper. Add in the RockShox ZEB fork's stanchions at 38mm, and every hard landing or engagement with nature feel effortless to correct, ride out, and plow onward. Trek utilizes an Active Braking Pivot system that separates braking from the job of the suspension. Details like this help you maintain traction on the trail without sacrificing speed. Everything about the Trek Slash 9.9 XX1 is burly, fast, and unstoppable at a price that reflects it.
Price: $11,549.99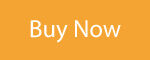 Ladies, let me introduce you to your new downhill dominator. Being the "sister" brand to Giant, usually there are counterparts. Coming in under 30lbs, the second 29" in the Liv collection is full-carbon with RockShox Pike fork and Deluxe rear shock. The 29er is new for this year, with the option to ride a 27.5 still available. The Maxxis Minion DHF front tire paired with carbon rims and the Maxxis Dissector for the rear on a $5,299 bike is like finding a unicorn. There is also no other bike in the Giant collection to match the 125mm rear, 140mm front travel this bike offers. Double unicorn.
Adjustable, poppy, and full of top of the line detail, this is the first Liv bike you can flip the clip located in the upper rocker arm to perfect your performance. Raise or lower the bottom bracket by 0.4mm, adjust the seat tube by 0.8 degrees, and the head tube angle by 0.7 degrees. The steeper the seat, the easier it'll be to zoom uphill, or add slack to the angel for blazing over chunky ground with confidence on the descent. Liv has figured out how to create a masterpiece perfected for female bodies, and that is truly what sets the standard of this ride. When you choose the Liv Intrigued Advanced Pro 29 2 Women's Mountain Bike, you will be rewarded with precision, top of the line design, and unmatchable enthusiasm.
Price: $5,200.00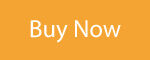 Related Articles: