Over the past few years Under Armour has transformed from a brand known for making great running shoes and performance enhancing goods for athletes (which they still do) to creating some of the best snow sports outerwear. The Under Armour outwear line isn't new per-say, however, the sizing, material, and performance have improved greatly making the Under Armour Treeburn Jacket a solid option for anyone that spends time touring in the backcountry.
Under Armour Treeburn Jacket Review
I wanted to start with the fit of the Under Armour Gore-Tex Treeburn Jacket, its essentially perfect. Under Armour is marketing the jacket fit as follows:
Loose: Fuller cut for complete comfort.
What's great about this jacket is even from the rack you can tell it's really to the point without much-added weight or bulk. In fact, out of all the jackets I tested this winter, nothing compared to the natural fit of the Under Armour Gore-Tex Treeburn Jacket. At 5'11, 145lbs I felt this jacket was designed specifically around my body.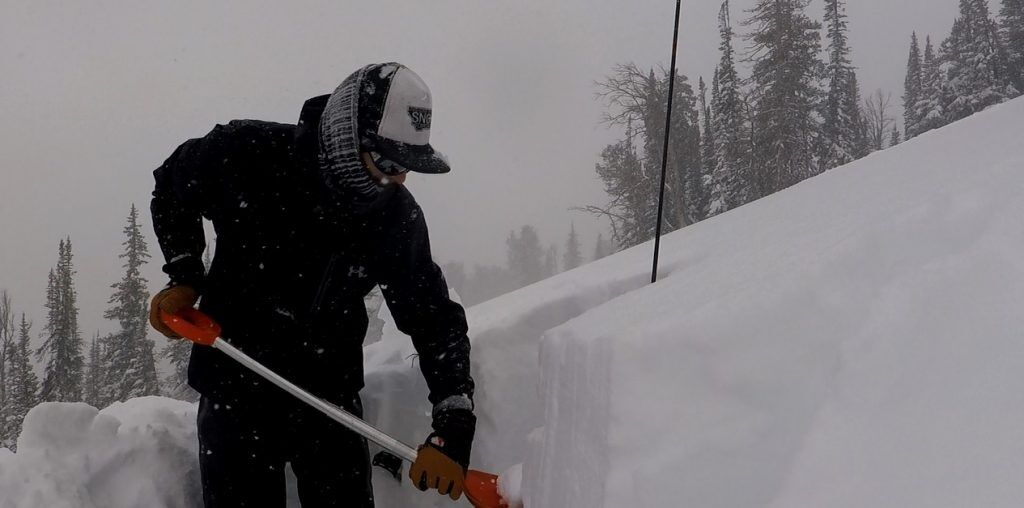 Under Armour Gore-Tex Waterproofness
With a UA Storm3: Waterproof & Windproof rating rest assured you can stand out in the rain while wearing this jacket without getting wet. Thanks to La Nina, this winter has been wet as in rain and when the conditions go to hell I know I can rock the 2 layer Gore-Tex Treeburn Jacket while guaranteeing I stay warm and dry in the backcountry.
Speaking of warmth one of the best features on the Treeburn jacket which sees little marketing is the use of the Coldgear Infrared coating. How does a thermo-conductive coating to absorb and retain your body heat for lasting warmth in the backcountry sound? Well, it does just what it says, keeps you warm without any added bulky materials. At first, I was worried this technology would actually be too warm when touring, however, thanks to pit zips under both arms I have never had a problem regulating heat with this jacket on. And to be honest, rarely find myself using the pit zips for that matter as the jacket does a great job of regulating heat in both directions.
Jacket Features
The front of Treeburn jacket has a deep chest pocket that works great for storing small items like a compass, avalanche notebook or snacks. Along with 2 traditional side pockets and a pass holder pocket on the sleeve. I did find the pockets on the side hard to open when I had my backpack waist straps in place due to the small size of the zipper pull tabs. Hopefully in the future, Under Armour looks at replacing or upgrading these as its the only weak part of this jackets system. Recently named one of our picks for best snowboard jacket of the year.
Overall Impression
The fit of the Under Armour Gore-Tex Treeburn Jacket ($199) alone is worth buying this jacket. Toss in lots breathability and waterproofness you can trust and this jacket will soon become a piece you find yourself wearing on and off the hill. Last but not least the Treeburn Jacket comes with Recco reflector, a snug fitting powder skirt, Warm ColdGear® cuffs and a solid black or nova colourway. Need we say more?
Under Armour ColdGear Infrared Treeburn