After riding the Velotric Go 1 E-Bike, I am able to sum up my experience and describe this bike with two words: comfort and utility. The Velotric Go 1 is truly a "jack of all trades" with a prominent emphasis on comfort. Here are my takeaways:
Compact Cargo Bike
The Velotric Go 1 E-Bike has a compact build that allows users with limited room to find a place to store the bike. It sports a Velotric front basket that is perfect for both commuters and recreationalists alike. The 440 lbs weight capacity makes this bike conducive to transporting a variety of loads. The rear cargo compartment, alone, can carry up to 120 pounds.
The bike I test-rode sported a front basket (perfect for stowing layers or a small load of groceries. The interchangeability of these compartments allows for a customizable experience, and makes this bike perfect for a wide range of activities.
Motor and Power
The Velotric Go 1 E-Bike boasts a 500w motor with a peak power of 900w. The Velopower H50 Drive system and 48v 14.4 ah battery allows users to ride with efficiency and power up to 55 miles maximum range (pedal assisted). With top speed of 25 mph this bike is sure to assist in a speedy commute or offer users a fun day cruising the bike path.
Hydraulic Disc Brakes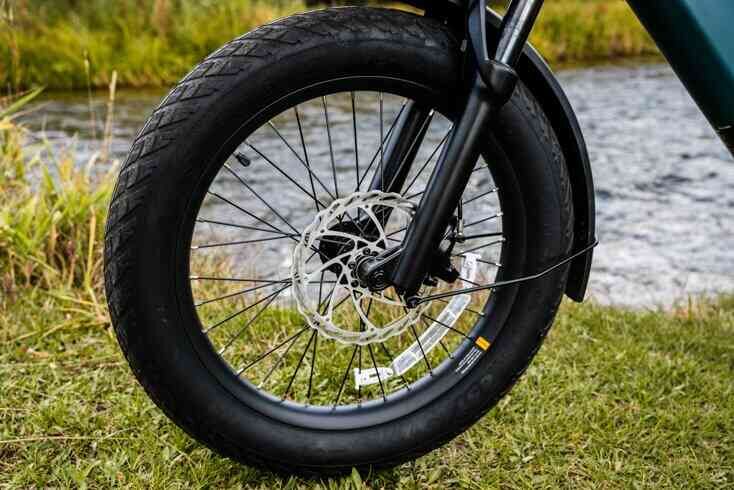 The Velotric Go 1 is engineered with hydraulic disc brakes featuring 180 mm roots and 4-piston calipers. These all work together to allow for smooth breaking and a safer experience. I have had nightmares about my brakes failing on a ride, and was pleasantly surprised to find that the brakes were both responsive and reliable.
Pedal Assist Levels
This class II e-bike offers five levels of pedal assist, and sports a thumb throttle that allows riders to keep their eyes on the road ahead. The responsiveness of the throttle was the only area of concern I discovered during my test-ride. I found that the lag times varied between adjusting the throttle and the boost from the pedal assist.
The lack of predictability could be unnerving depending on the rider's scenario.
Size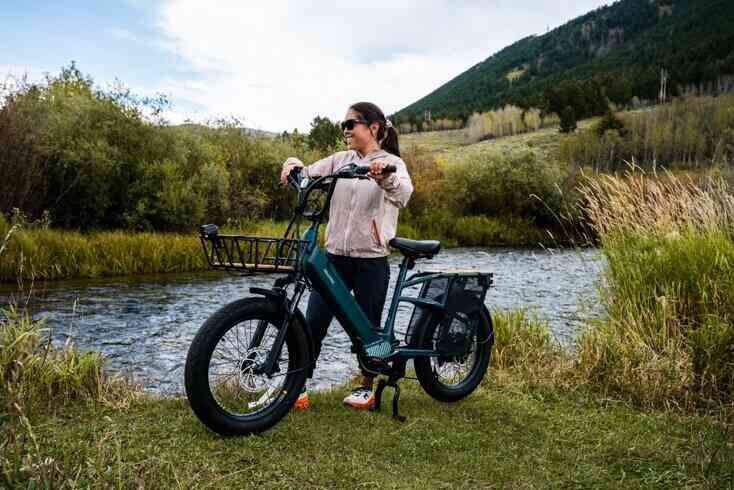 I measure in just below five feet; the Velotric Go 1 E-Bike is suitable for riders 5'0" to 6'6". I had no issues riding this bike. With no accessories, the bike weighs in at 65 pounds and can be easily lifted to and from a vehicle.
Overall Impression
The Velotric Go 1 E-Bike is a perfect purchase for riders looking for a compact cargo bike with a perfect balance of performance and portability. The powerful motor and 55 mile range along with a large carrying capacity makes the bike worth the price. Ringing in at $1,699.00, the Velotric Go 1 E-Bike is a worthwhile purchase for anyone looking for a cargo bike that will go the distance.
Related Articles: