They call it Stormy Monday but Tuesday's just as rad. Basically every day, every lap can be an adventure in burly charging on the Venture Storm Splitboard. Having gotten a good couple months on this deck over one manic depressive Teton winter, I can say this is about the best split for hard riding, like, 80% of the time.
Venture Storm Splitboard Review
Some people ride light on their feet, rolling deep with the steeze. Others, like me, ride heavy, looking for something that can handle a deep gouge at high speed, plow through conditions running from pow to chunder and absorb a heavy rider on a significant drop. And while I love big guns, the problem there is you sacrifice a degree of the tricky maneuverability and effortless flow that makes snowboarding so much better than skiing (as an aside, my big gun of choice is the Storm's big brother the Venture Odin). What the heads at Venture did was blend the power and stiffness of a big charger with the flex and shape of a freestyle huckster. What do you get when you combine power with grace? It's what they call a perfect storm.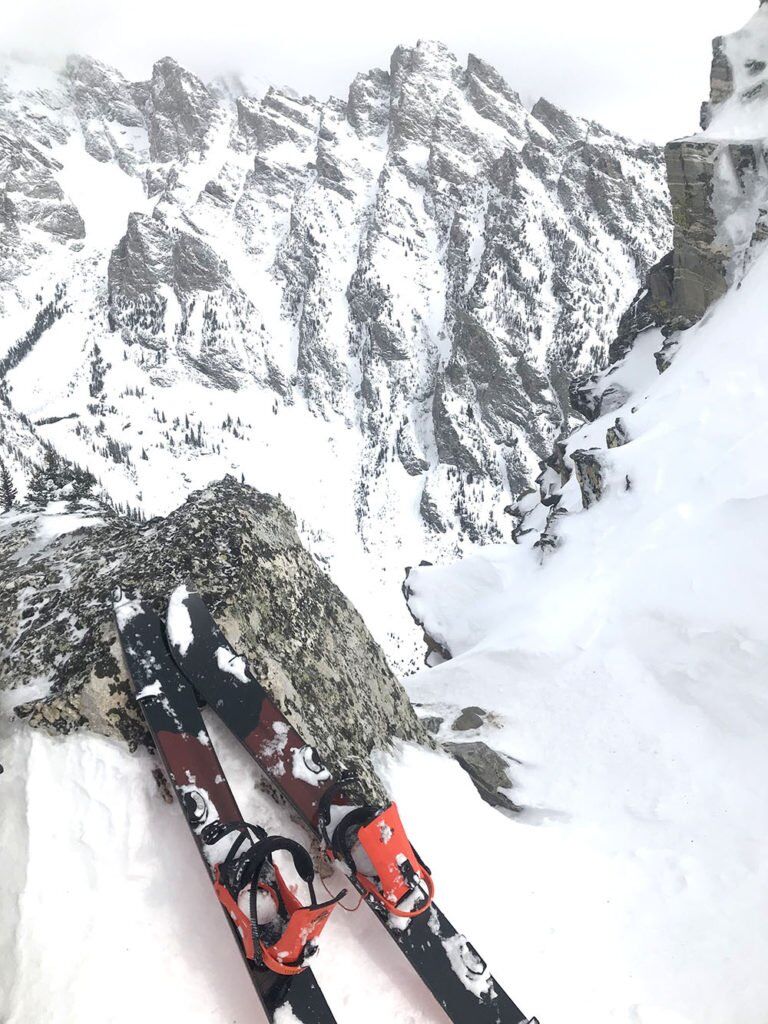 Turns suck; straightlining is the shit. My first day out on this board I took it up Glory and straight-lined the top of the bowl, bouncing over all the wide s-tracks the folks like to show off their turning skills. Even when the snow got all variable, it didn't waiver. Later I took it for a run down a fun little north-facing couloir in the Tetons. Once I'd gotten out of the danger zone and began to enter the apron, there were no more islands safety; it was time just open it up, straightline down, down. It wasn't until I got into some heavy wet snow in the canyon floor that I felt any drag. But for the most part its Straight-Line rocker — flat between the feet, slightly curved nose and tail — delivers high-speed cruisability and perfect pow float, though the flat bottom isn't doing you any favors when you get into the mashed potatoes (or split-skiing down a long canyon)
When I got into the bulletproof I couldn't flat-bottom it without some serious chatter but that's why the Wolverine claw cold-rolled high-carbon edges are there to dig in; plus the reason we ride the backcountry is to get away from the bulletproof anyway. And really, perfectly bombing a chundery bumpy boiler plate is a big ask for anything that's gonna deliver as much control and precision as the Venture Storm. Because where I was really blown away with this burly plank was in how well it responded to touch.
The Venture Storm begs you to have fun. To drop and spin; nose-butter at high speed. Throw in a super-stylish S-turn, yeah, that's fun. Maybe it's because this board has a Venture flex of 6 out of 10 (still much stiffer than that board your friendly neighborhood park rat prefers) but you'll be hard-pressed to find a more powerful plank that's so dynamic thanks to the soft nose and the tail drive stability and control. It even makes you want to do something childish like, you know, olleying onto a massive piece of avy debris to back 1 off it like I thought I was a halfway-decent rider on some heli trip instead of some old splitboarder who thinks about the up more than the down…
Venture Splitboard Uphill
But really, up is the most important part of any splitboard and I'd question any real splitter who said otherwise. Nothing worse than having to work twice as hard on the up so you have no juice left in the tank for the down. It's why I prefer flat bottoms over camber for splitting — more surface area grabs and pulls uphill and even glides more smoothly. But for all the heft of this board, they've managed to cut the weight drastically over previous Ventures with a carbonium topsheet and re-geeked core. Weight is still an issue because, hell, Ventures are hefty. But it's this balancing act where my two cons lie.
What can be Improved?
For a meathead gym rat who rides like a meathead gym rat, Ventures are tough to beat. But they're heavy. And while this Storm is lighter than previous ones, it still feels heavier than a lot of splits on your back. But with that added weight comes added durability, what I love about all Ventures — which is why I was super disappointed when the topsheet took a couple nasty dings on one 5-hour tour. I get it, this is an ultralight carbonium topsheet, a weight saver, sure, but I'd rather have a few extra ounces for a board that doesn't start ripping off from the top down from a few slams and dings. Still, Venture knows that. They're from Silverton, the only proper competitor for the Tetons for rowdiest terrain in the West. Which is the final great reason that for big mountain splitting, there's none better
Overall Impression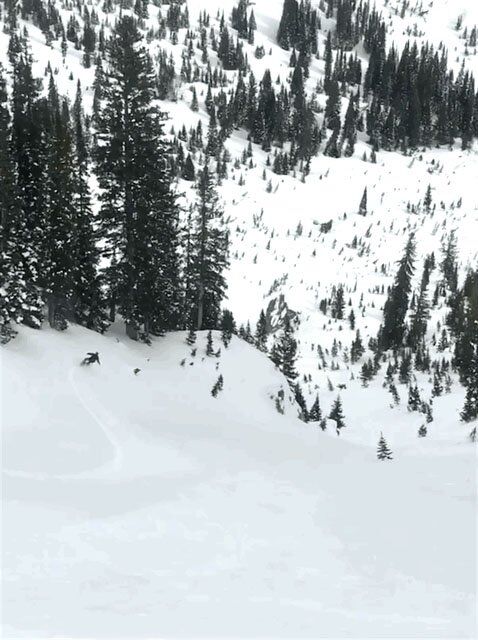 Venture's supremacy begins long before the board gets on your feet. They made it a standard to use Castor-bean topsheets to reduce use of petroleum (though not sure what they use for Carbonium?) and everybody knows they're 100% solar-powered. Next, Venture built everything around dealing with the biggest big mountain environments; specifically their backyard. And the Storm is no different. Yeah, it's named after Storm Peak but it got proper testing during and after some epic Teton storms this winter so maybe that's really where the name makes sense — Riders on the Storm, what more could you want than chasing Rocky Mountain storm cycles? If you're a powerful splitter looking for a split to take it to the next level, there aren't many that combine speed and durability with performance half as well as the Venture Storm Splitboard ($898.95) does.
Compare Prices:
Venture Storm Split