In somewhat surprising news Volcom is kitting out the U.S. Snowboard Team with some seriouslly wild outfits for the 2022 Winter Olympics. The Volcom Stone logo represents the surf, snow, skate culture perhaps more than any other brand. Founded in Costa Mesa, California in 1991, Volcom grew into one of the most core action sports brands of the 90's and early 2000's before going "mainstream" by "selling out" as some would say with a public offering on the NASDAQ in 2005.
Volcom U.S. Snowboard Team Gear You Can Buy
*Volcom Stone USST Hoody Shown Above is Incredibly Comfortable!!!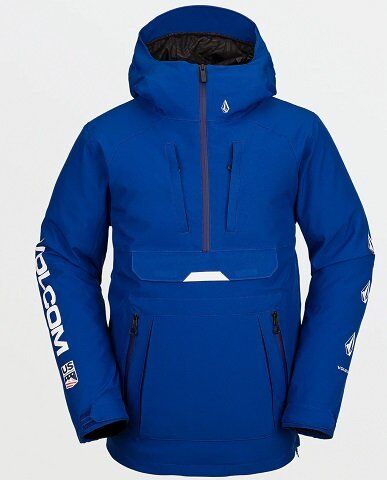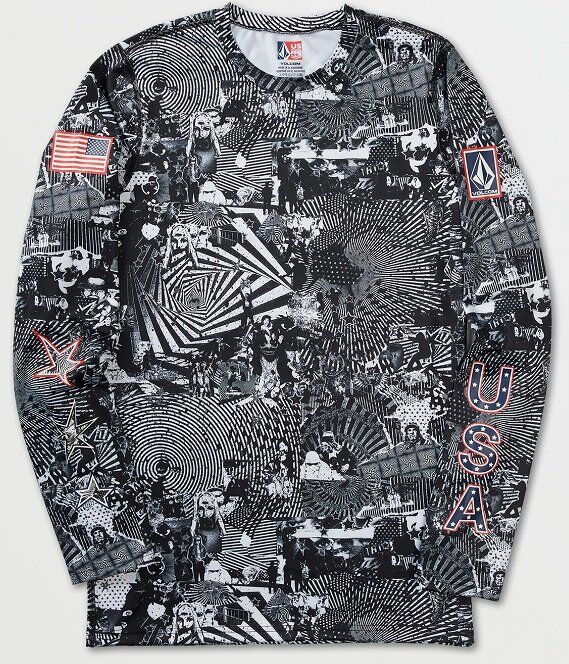 U.S. Snowboard Team Uniforms – Beijing Olympics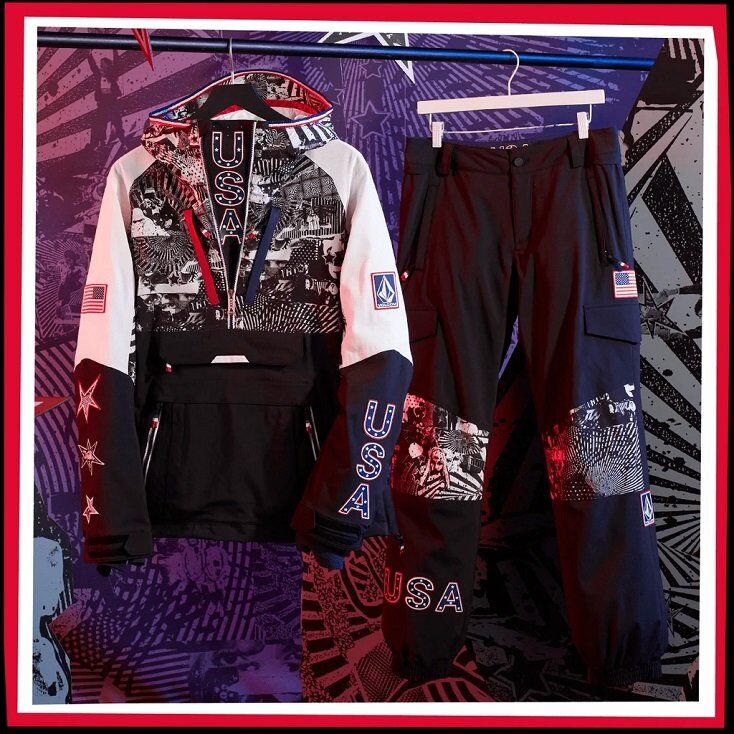 Volcom Formal Jacket & L GORE-TEX Pants
Volcom Owl 3-1 GORE-TEX Jacket
Volcom TDS INF GORE-TEX Jacket & Ho3L GORE-TEX Overall Bibs
Volcom NYA TDS GORE-TEX Jacket
Overall Impression
To team up with the U.S Snowboard Team is one thing, however to make outfits that represent the counter culture punk rock snowboarding lifestyle is something that will surely bring some attention back to the brand, and hopefully snowboarding as a whole. Volcom is back, although they really didn't go anywhere.
Volcom has 5 kits available for the athletes to use that seem a bit louder than the all white uniforms Burton rolled out for the 2018 Olympics.
Shaun White
And in case you were wondering Shaun White is competing again this year, and we wish him luck and hopefully everyone reading this does too.  It's pretty much impossible to stay the best of the best at your sport for this long, Jordan, Brady, Slater, White… You can see some of the Volcom gear below along with some of the Ralph Lauren U.S. Snowboard Team apparel. Ying and Yang at it's finest.
We made it!! @Olympics @TeamUSA pic.twitter.com/xN9BTVEQfU

— Shaun White (@shaunwhite) February 2, 2022