The VonZipper Fulton sunglasses are snug without pinching. The VonZipper Fulton medium lens tint is good in all types of lighting and the frames are light and rest comfortably on my face.
VonZipper Fulton Review
Lightweight, with even distribution across the face and head.
Heavy-duty nylon frames with stainless steel optical hinges and impact resistant lens.
The Glasses have a stylish look I received several compliments while field testing. They look similar to the sunglasses the Blues Brothers wore with a stylish look that is both classic and contemporary.
The glasses worked well when hiking, biking, and general daily use. The Fulton glasses are durable and comfortable. The fit is perfect and I didn't notice any slippage during testing. 100% UV protection gave me peace of mind while exposed to the elements.
Overall Impression:
Having lightweight comfortable glasses with 100% UV protection is perfect for anyone active and on the go. The VonZipper Fulton glasses ( $99) held up in all types of weather and lighting conditions. The stylish look is classic and will go with casual or formal wear.
For those of you with bigger heads try the Elmore by VonZipper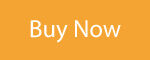 Compare Prices:
VonZipper Fulton Sunglasses