With Black Friday and Cyber Monday just around the corner, we're pleased to give you a combined review of some of the best power stations and solar generators you can get from VTOMAN right now, right before they're going to be discounted and much more accessible.
As always, we're taking a close look at these products and looking for what their real-world performance and capabilities are likely to be.
But, since this is a review for quite a few products, we're going to have to break things down by product rather than our usual formatting, so that we can give each power station and solar generator the attention and careful review you need to pick the right machine for your needs.
Alright, there's a lot to cover, so let's get right to it.
About VTOMAN
Before we get to the power stations and solar generators, first, a bit about VTOMAN the company.
VTOMAN is a little different from some of the other power station companies we've reviewed. Rather than focusing exclusively on power stations and solar power generators, this is a company that is dedicated to the technology that makes those things possible. Specifically, Lithium-Ion batteries and the products that use them.
Power stations and solar power generators are the first steps in creating a sustainable and mobile power source for Lithium-Ion battery-powered tools and devices, so they're a cornerstone of VTOMAN's product line.
Their R&D is always focused on creating innovative solutions for modern problems and making it easier to take your electric tools with you, wherever and whenever you need them.
In addition to power stations and solar generators, you can expect to see battery-powered tools, electric vehicle solutions, and disaster relief power supplies among VTOMAN's product lineup.
VTOMAN Black Friday Sale Products
Here are our quick reviews of these power stations, and the power station and solar panel bundles that will be on sale this Black Friday.
First let's start with one of the more powerful options on this list. The FlashSpeed 1500 Portable Power station definitely has one incredible stand-out feature, even compared with the other power stations we've reviewed in the past.
That's the FlashSpeed technology that allows this power station to reach full charge in just an hour. You can also do Solar and DC input to speed things up even further, charging in as little as 45 minutes!
Of course, with fast charging battery safety and consistency become more of a concern. Thankfully, VTOMAN's concentration on Lithium-Ion batteries is a big advantage here, and they've been able to build in 10 layers of protection on this power station. That gives you the 3,000+ charge cycles while retaining the high battery capacity that we're accustomed to, despite the faster charging speed.
This power station is additionally compatible with one of VTOMAN's batter extensions, giving you even more power when you need it.
The high capacity design also makes this model more versatile than a lot of competitor power stations, able to handle even high-energy heating appliances effectively. This power station is designed to handle up to 3,000W devices, making it one of the more effective power stations you can get for disaster preparedness.
Take advantage of the Black Friday sale for just the power station on Amazon. Or, head over to VTOMAN themselves to get a flash deal on the power station AND portable solar panel on Black Friday.
Sale Price: $749
Retail Price: $1,299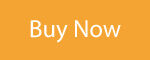 If you're looking for even more power and an even higher capacity, consider the Jump 1800W/3096Wh solar generator. This power station offers 1800W AC pure Sine Wave power, with a peak power limit of 3600W.
Like the first power station we reviewed, this model has three charging options, including wall outlet, solar, and car charging options.
It also has 12 outputs to give you all the outlets you could possibly need on a single power station, and an excess of power to charge multiple devices at once.
This model also includes a jump starter for 9L gas and 7L diesel vehicles. Two USB cables, car charging cable, and AC charger and charging cable included with the Jump 1800.
A reliable LED charge indicator also makes it easy to monitor how much power you have remaining in this system, so you're never caught by surprise.
This deal is available from VTOMAN direct, as part of their Black Friday sale. The perfect opportunity if you've been looking for a power station with higher capacity and better power output. Or, if you need the capacity but not the output, take a look at their deal for the 1800W/1548Wh model!
Sale Price: $799
Retail Price: $1,499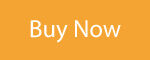 If you don't need quite the power and capacity of the previous two models, the Jump 1000 power station might be an effective alternative option. It uses the same pulse sine wave technology as the previous two models and is also rated for devices drawing up to 2000W power, mostly for resistive load devices.
That includes heaters, lights, kettles, ovens, and other devices that often cannot be run on power stations.
Even though this power station is a little smaller, it still has the ability to charge or operate up to 12 different devices at once.
However, it is significantly slower to charge than the FlashSpeed power station.
Think this might be the power station for you? Take advantage of the Black Friday deal on Amazon.
Sale Price: $599
Retail Price: $1,299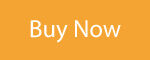 Last but not least, the most affordable version of the VTOMAN Jump power station, this portable power station option offers 600W power, with up to 1200W peak power drain.
It's still powerful enough for things like space heaters, but the more limited capacity means that you will need to recharge this power station more often.
It's also a slightly smaller model and only has the ability to charge up to 9 devices. It has reasonably fast charging though, able to reach full charge in about 2.7 hours on a standard wall outlet.
Sale Price: $199
Retail Price: $399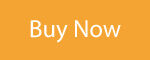 Overall Impression
All of these power stations are powerful, portable, and effective, especially when paired with one of VTOMAN's solar power generators. These are all good power sources for backup power or emergencies, but you might want to get one of the stronger and bigger models for regular use or as a mobile power source for power tools and other high-use electrical devices.
The Black Friday deals on these power stations give you fantastic discounts on already well-priced power stations. So, if you're already in the market for a power station, now is a good time to buy!
Related Articles: