The best women's snowboard boots may be different but in the eyes of real riders reviews are everything. While every woman rides a little differently, you can count on Mountain Weekly News to help you find the right boots for women snowboarders. Today, you can find so many different shopping options for the best deals on snowboard gear but price is not the only thing that matters.
Best Women's Snowboard Boots
Fact is fact. Fact is: more women choose the Burton Mint than any other boot on the market today. If you ride just a few times or you're all pro for the next year, the Burton Mint Women's Snowboard Boots will keep you happily swishing. Ride as long as you want to and let Burton take care of your feet with Total Comfort and a perfect fit. It's no pain breaking in these boots even when they are brand new because the Burton Mint are undeniably the softest, most forgiving women's boot by Burton to date. Made with a proprietary proven security to ensure you are comfortable even after long hours on your favorite mountain, hill or backcountry line. This Burton Womens Snowboard Boot features: Burton Mint Boots include: Speed Zone™ Lacing System, 1:1 Soft Flex Tongue, Total Comfort Construction, Snow-Proof Internal Gusset, Imprint™ 1+ Liner, Integrated Lacing, Offering Comfort Fit and more.
Price: $199.95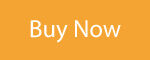 Make a bold statement in the DC Mora Boots. The top-of-the-line boots let you really bring it on the mountain. Show everyone else that you are fully equipped to rip with these women's snowboarding boots. Ride in your perfect fit with a dual zone BOA closure to dial into your ideal foot size in any condition. The fully adjustable snowboarding boots are so comfortable you can even ride them on day one – right out of the box! Features of the DC Mora BOA women's snowboarding boots include a double BOA lacing closure system with H3 coiler reel, contact unilite rubber outsole, Stormproof Storm Flap, internal ankle harness, premium performance white liner with multi-layer construction and EVA memory foam. If you love DC snowboarding then you can also look forward to the 2.0 version of the DC Mora women's snowboarding boots in 2021.
Price: $309.95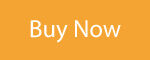 Take your footing and stomp into your title as the Queen of the Mountain. The boots provide superior control with medium flexing that is ideal for all-mountain riding with In2grated™ Construction, 1:1 lasting seamless liner, LSD C.A.T. (Calf Adjustment Technology), Internal J Bars, External J Bars, Articulated Cuff and 3D Formed Tongue. Use the BOA Coiler System with ToungeTied reel activated speed lace system for the easiest closure hold. Made with an exclusive RIDE 3D Formed Dual Density EVA Foam Foot bed so you can get the extra foot support right where you need it in a balanced soft/hard duality. Additional features of the Ride Hera women's snowboarding boots include: BOA quick-pull internal lacing system, medium flex rating for intermediate to advanced female snowboarders. Fancy yourself in control of any line in the Ride Hera Boots for women.
Price: $279.95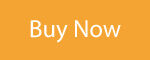 You will probably let out a "gasp," when you see the VANS Encore Pro with your own eyes. I did when I saw the photo. The VANS Encore Pro Womens Boots will also be re-released in 2021 so you can try either style, or both. It is up to you how you want to update your style, comfort and control with these rad Vans Encore Pro boots for women. The VANS Encore Pro's are specifically made with a built-in BOA for fast and easy closure in any environment. Customize your comfort with this advanced closure system that delivers micro-adjustability on-the-fly. Features of the Vans Encore Pro include 5-6 flex rating with instep flex zones to maintain natural ankle movement, PleasureCuff calf fit, V2 Ultra-Cush with Smartwool Liner to eliminate moisture plus an UltraCush layer, V2 boot harness, BOA custom focus, VANS custom slide guide, V2 POPCUSH foot bed, V2 waffle pro and 360 degrees of heat retention. Made for women snowboarders who want all-day warmth and comfort for intermediate riding with a medium flex rating.
Price: $279.95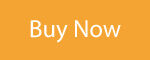 Women's snowboarding boots by Burton are all made with the same top-of-the-line genetics. Burton makes the best boots for women snowboarders who depend on durable materials to keep them dry. When it comes to comfort there really is nothing better than slipping your feet into the Burton Felix BOA. Made to keep your feet warm and dry in any condition, you can wrap your entire feet in cozy, forgiving ladies boots in just one click. Adjust the laces of the BOA fit system with the click of a wheel for a perfect fit for every foot. Features of the Burton Felix BOA Women's Boots include Dual Zone BOA Fit System Coiler Technology, 1:1 medium flex PowerUp tongue, total comfort construction, snow-proof internal gusset, Imprint 3 Liner, DRYRIDE Heat Cycle Lining, ReBounce Cushioning and a 1-year warranty.
Price: $349.95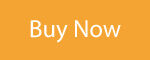 Set yourself up for success this season with the Salomon Kiana BOA. Straight out of the box you can slip them on with a medium flex and hit the mountain. The Kiana BOA by Salomon are made for every type of women snowboarder who hits rails, drops cliffs, floats fresh powder and takes on all-mountain terrain with a grin on her face. Made with a synthetic upper and BOA closure system so you can freestyle and customize your own lines in a snap. Trust your foot hold and grip with these Salomon Kiana BOA boots specifically designed for women who rip. Features of the Salomon Kiana BOA include: diamond design specifically for women, cat-tongue material at the heel, perfect grip into your boot for a custom fit with heat moldable multi-density foam at the foot, shin, ankle and heel, focus BOA lacing system and Ortholie C3. One of the top boots for comfort and control.
Price: $349.95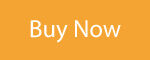 The sexy silhouette of the K2 Sapera snowboard boot for women features a range of specs. Take on all-mountain terrain with your feet firmly placed in the articulating cuff upper, BOA laces, and medium flex suited for all willing women snowboarders. Features of the women's K2 Sapera boots include H3 BOA coiler lacing system for a fine-tuned fit with a spin dial, plus auto-retracting laces for ultra-convenient lacing. The articulating cuff uppers allow for a forward flex and lateral movement while Intuition® Control Foam 3D liners blend high and medium-density foam. Get all-day comfort and support with the 3-point harness, and inner lacing to stabilize your heels for anything you want to take on with the K2 Sapera Snowboard Boot. RollSole outsoles give you extra support you need for a full range of motion including side-to-side mobility – all without sacrificing your grip.
Price: $259.95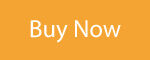 Choose the Ride Cadence Focus BOA women's snowboarding boot with the highest-grade performance features. Enjoy your total control of the gnarliest lines with a boot design specifically made for women who ride a medium to stiff flex. LSD C.A.T. (Calf Adjustment Technology) Velcro adjustment is the ideal way to get the perfect fit from your snowboarding boots. Did you know that you can get a custom fit anywhere, with the Ride Cadence Boot? Now you can. Use the Closer Lace Guide to keep your forefoot in balance and even lace tension through the entire boot for a comfortable ride in any condition. Features of the Ride Cadence Focus BOA women's boots include: all-mountain freestyle riding use, BOA focus lacing system with closer lace guide, performance fit, advanced-pro skill range and women's intuition mobile foam liner technology.
Price: $329.95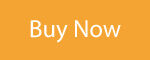 ThirtyTwo Jones MTB Snowboard Boot is made for advanced to expert riders. If you enjoy a very stiff flex to your board the BOAinternal lacing system allows you to adjust the boots in the backcountry in just a few moments. Take longer strides without feeling stress or stiffening up with the proprietary Walk Mode Collar. You can get backcountry ready with the ThirtyTwo Jones MTB Women's Boots made for your most adventurous pursuits into the backcountry. Features of the ThirtyTwo Jones MTB snowboarding boots for women include: Durable Vibram® outsoles, evolution Foam cushioning, full-zip gaiters, 3D molded tongues, hybrid quick-lace system, energy foam with intuition inner liner material, freeride adjustable flex snowboarding boots for women.
Price: $499.95