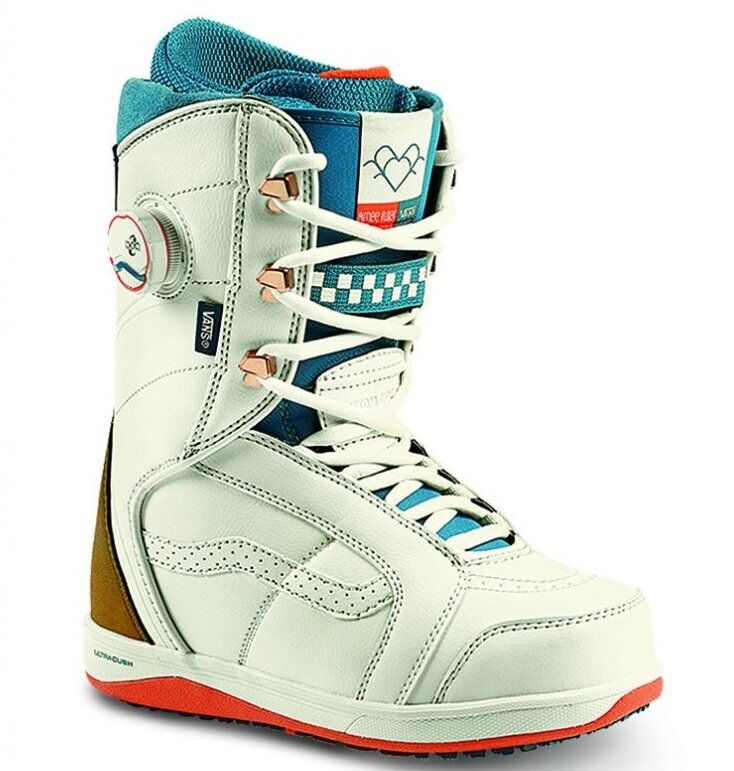 The Vans Ferra Boots busted onto the scene last season with rave reviews and the strong backing of Hana Beaman. The Ferra is still at the top of the list this year with key features that big mountain riders need. Starting at the bottom, the sole of these boots will give you confidence with each supportive step up the boot pack. Vans' Ferra Boot has been created with Waffle Flex Outsole, a technically designed lighter sole with solid traction and responsive collaboration. Inside we are looking at Van's V2 Footbed support that adds to the boot responsiveness and comfort.
Dialing in your preferred tightness is made easy with Vans' Hybrid Boa Closure. Making this one of the best women's BOA boots. A well thought out combination of traditional lace-up on the outside and a technical strategy inside. Inside the Ferra has a comfort liner with the Vans Internal Wrap Harness for heel hold, the Boa closure for quick tightening and the Reach Around, a strap that can lock in your ankle with the boot liner or go outside and lock down the boot's tongue. In its sophomore year, this boot is at the top of its game and a backcountry girl's favorite. One of the team picks as it's easily the best women's traditional lace-up boots out there.
Price: $259.95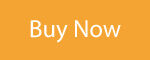 Top-level performance and comfort make a complete package in the Burton Supreme. Burton does not hold back in the features they have staked into this women's boot. Top of the line Life Liner made with Dryride Heat Cycle lining, ReBounce cushioning and Sleep Bag Reflective Foil make a lightweight, comfortably designed boot that redirects your body heat back into your feet. These are key features for any style of mountain riding.
The Burton Supreme has a medium flex with an articulating cuff, ideal for responsiveness and movement. The back of the boot has its own GripLITE Backstay to lock in your heel. Burton put its own Speed Zone Lacing System in place to top off the top of the line features. The Burton Supreme Boot comes with a top price point but the value is fully there as its one of the top Burton top-rated women's snowboarding boots.
Price: $449.95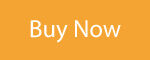 If you want to go softer on your wallet and still want the comfort and attention to detail of the Supreme boot, you have to try Burton's Felix Boa. Reliable and comfortable with a snow-proof internal gusset that is backed by the Sleeping Bag Reflective Foil to keep your toes warm with a bonus plush cuff. One of the best women's snowboarding boots for warmth, comfort and overall coziness.
A strong Burton style outsole for stomping landings or cruising on tundra. The Felix Boa has a mild or softer flex and is great for intermediate or beginners. These boots also have a dual-zone boa closing system which will help you dial in your preferred level of support. Burton put a lot of love into these boots and they will give the love right back. A great pair of snowboarding boots for women.
Price: $349.95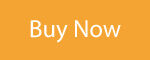 ThirtyTwo TM-TWO and the TM-TWO XLT are going to be one of the most versatile boot on the market. Ideal for those whose all-mountain riding might have more of a freestyle element to it. These boots have features everyone will like. TM-TWO offers a Storm Team Shield coating for the outside of the boot which protects the boot and your feet from harsh mountain weather. The boot does have traditional lacing with a special Tongue Tension System adding to responsiveness and locking down your heel. If you prefer a tighter boot and question the traditional lacing system, don't worry these babies also have the ThirtyTwo's new Performance, Internal Harness, adding the first layer of customizable fit to your liner.
The ThirtyTwo TM-TWO XLT boots are the step up with a Vibram outsole and rubber cap toe. These boots were made for stomping around and getting the most from the provided traction and protection. The XLT has a higher Performance Internal Harness that provides support and assists responsiveness. If the Vibram sole didn't catch your eye, the new Performance Fit liner has microfleece to keep you out on the slopes longer. With both versions of the ThirtyTwo TM-TWO and TM-TWO XLT on the market this winter you really can't go wrong.
Price: $299.95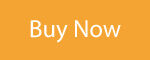 This classic snowboard boot is still at the top of its game. Vans Hi-Standard delivers on comfort and performance. This is Vans top-selling boot and here's why… A softer flex ideal for most riders with fleece brushed calf lining for comfort. One of the best women's all-mountain boots of all time.
A tried and true classic lace and closure system leans on an internal liner harness for layered security and a reverse waffle outsole. This boot might not boast the technical features but leans on the uncompromising historical data that is Vans own reputation for snowboard boot and skate shoes making the Hi-Standard one of the most sold women's Vans Boots.
Price: $189.95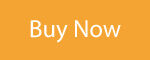 Salomon is not new to the game and they know customer satisfaction. The Salomon Kiana Focus Boa prides itself on comfort and performance. Comfort keeps you riding all day and this boot offers a special Halo Liner with memory foam insole. This makes the Salomon Kiana one of the best women's freeride snowboard boots. The Ortholite C3 insole provides extra cushion but also boasts a drier and warmer environment for your toesies. These insoles also are created to hold up ride after ride.
Another new feature on the Kiana Focus Boa is the Focus Boa Lacing system that allows you to tighten to your support preference in two areas on your lower and upper foot. These boots are a medium flex with supportive liner and a special grip in the heel cup a combination that will provide confident responsiveness. Not many boots will beat the combination of responsiveness and comfort technology that Salomon has put into the Kiana Focus Boa.
Price: $299.95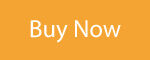 K2 Sapera Boots will give you a close fit, medium flex, and a solid platform for stomping around the mountain. The Sapera has a K2 specific Harshmellow technology in the outsole to take on jumps or ice packed snow. That's pretty neat!
K2 lifted the Sapera into top-line status with their Intuition Control Foam 3D liner. Created for strong heel hold but provides all the comfort you need. The K2 Sepera have the Tailed Zonal Lacing with three levels of customizable tightness. The K2 Sapera boots support your riding style.
Price: $249.95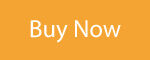 Related Articles: