10 More Good Reasons to go Skiing on a Powder Day. The right ski can make your big snow day even better- more terrain, less fatigue. But how to choose? Here is a list of some of the most progressive women's powder skis on the market:
Best Women's Powder Skis
The Blizzard Sheeva 11, at 112 mm underfoot, is a true deep snow ski. However a mid-ski Titanal layer over a mixed wood core give the Sheeva a remarkably stable feel on-piste as well. The rocker profile and forgiving tips and tail help make the Sheeva easy to pivot and schmear in tighter spots. This is a great all mountain ski that shines in deep snow.
Sizes: 156, 164, 172, 180
Price: $699.95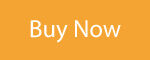 The Armada ARW VJJ is the fattest ski we are reviewing. With the float surface of its 116 cm waist and Armada's SmearTech tip and tail, this is unabashedly a soft snow ski. Its consistent tip to tail flex pattern and ash wood in the core give the VJJ its power and heft. This is a ride for a powerful playful skier.
Sizes: 165, 175
Price: $749.95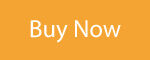 Icelantic Mystic is the backcountry offering of the group. A 107 mm waist and progressive freeride style tip and tail rocker give this ski great floatability and consistency in variable snow. The Mystic's stability and efficiency going up on the skin track and riding on-piste- when you absolutely have to- come from a full paulownia wood core.
Sizes: 162, 169, 177
Best for avoiding the lifts: Icelantic Mystic
Price: $779.00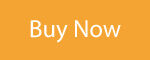 Liberty's Genesis's long low tip rocker combined with slightly lower tail and positive traditional camber under foot allow easy turn initiation and exit without loss of arc integrity. A slightly reduced ride surface makes this ski a pivoting dream; this is paid for slightly in less stability on groomed at speed. This is a good ride for a solid skier starting to experiment in soft or deeper snow.
Sizes: 157, 164, 171
Price: $599.99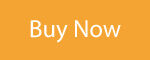 Nordica Santa Ana 104 Free is the newest member of the popular Santa Ana family. Its 134-104-123 shape and full wood core with a metal top sheet make this a stable and consistent ride in deep or un-even snow. Its long low tip rocker configuration shortens the active edge making this ski easy to turn in tight spots. This is a worthy ski for the charging female skier that wants to go everywhere.
Sizes: 158, 162, 171, 179
Best for the hard charger: Nordica Santa Ana 104 Free
Price: $749.99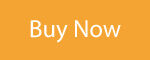 Head ski puts some very high tech material into their skis- for the Kore 99W, this means a light, strong ski that gives the skier confidence to throw down. The Graphene tips and tails reduce the swing weight while the Koroyd and wood core lend stability and strength. It holds tough on the groomed as you ski back to the lifts from your backcountry adventure. The Kore 99W is perhaps the best one ski quiver ski on the bunch. The only downside is that the longest available length is 171.
Sizes: 153, 162.
Best for the one-ski quiver: Head Kore 99W
Price: $698.95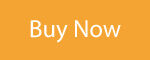 Black Crows brings a solid intermediate performer to the line-up. The Atris Birdie's 136-108-123 profile and its soft forgiving low rocker tip make this a smooth, easy-to-turn ride in soft snow. Its overall soft flex will limit what this ski can do on-piste; you may be having so much fun off-piste that you really don't care!
Sizes: 160, 169, 178
Price: $839.90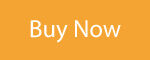 The Volkl Yumi is the narrowest ski in this list. Its 84 cm waist and mixed metal and wood core give this ski a lively and approachable feel. Turn initiation is smooth in all conditions and the full sidewall with Titanal band construction gives this ski excellent stability on the front side. The tip and tail rocker give the Yumi versatility in the soft and deeper snow, though the 84 cm waist limits somewhat its performance off piste. A good intermediate skier ride.
Sizes: 147, 154, 161, 168
Price: $599.99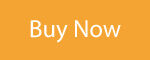 Faction skis' freestyle-inspired Candide 3.0X combines a freestyle shape and profile with a traditional core construction and full sidewalls to produce a versatile all mountain player. The 112 mm waist allows for good float in the deeper conditions. This is the ride for a skier that is just as comfortable going backwards or sideways as they are going frontwards.
Sizes: 168, 178
Price: $799.00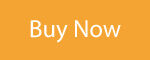 The DPS Yvette A112 DP skis are set apart by two unique characteristics. First, its aspen core is wrapped in layers of very high tech, light weight carbon with an off-the-charts strength to weight ratio. Second, the hallmark DPS broad rockered tip (measuring 139 cm) tapers to a (comparatively) waspish 112 cm waist. The Yvette is easy to turn, floats like a dream and builds confidence in trees and tight spots.
Sizes: 158, 168, 178
Best for the powder hedonist: DPS Yvette A112 DP
Price: $1,299.00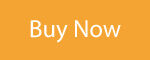 Go get some!!