DENVER, CO – Are you looking for 2018 snowboards, wondering what that new model is going to look like? I spent a few days on the SIA Snow Show floor taking photos of *just about every single new snowboard I could find on display. Below you can check out photos of some of the most progressive snowboard shapes coming to the market for next winter.
Snowboarding is growing up nicely; we seem to age like a fine wine. There were, however, a lot of brands that decide not to exhibit this year's annual tradeshow, instead, they opted to start their own show?
This 2018 snowboard preview will focus solely on brands that are invested in the sport of snowboarding and actually showed up to support SIA and everyone involved. Kudos to all the manufactures, these boards look sick!!
2018 Aloha Snowboards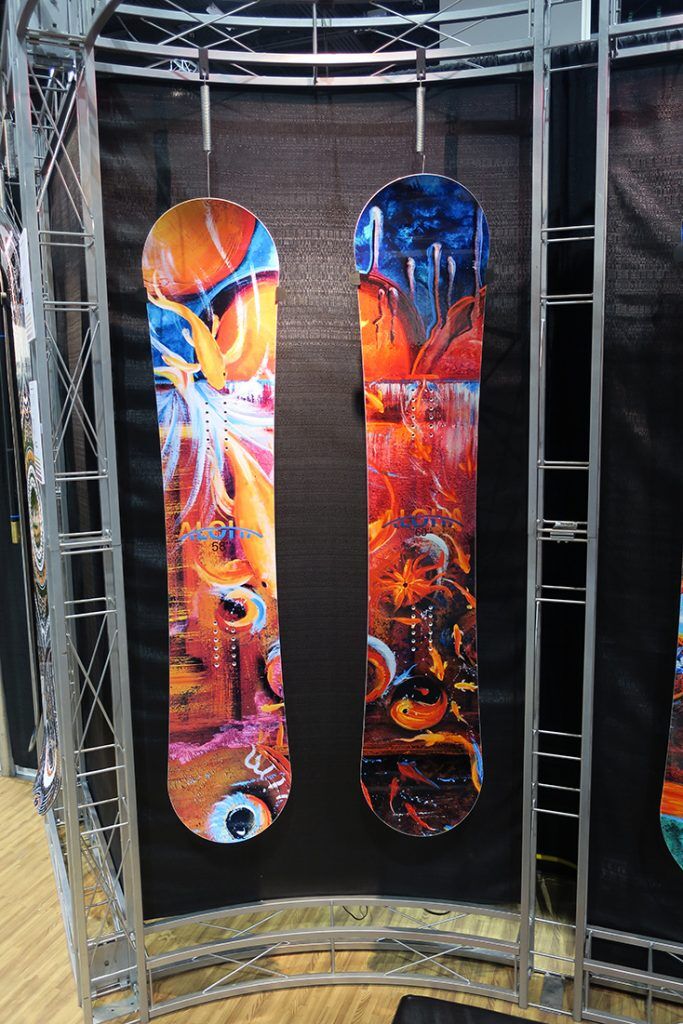 2018 Burton Snowboards
2018 Capita Snowboards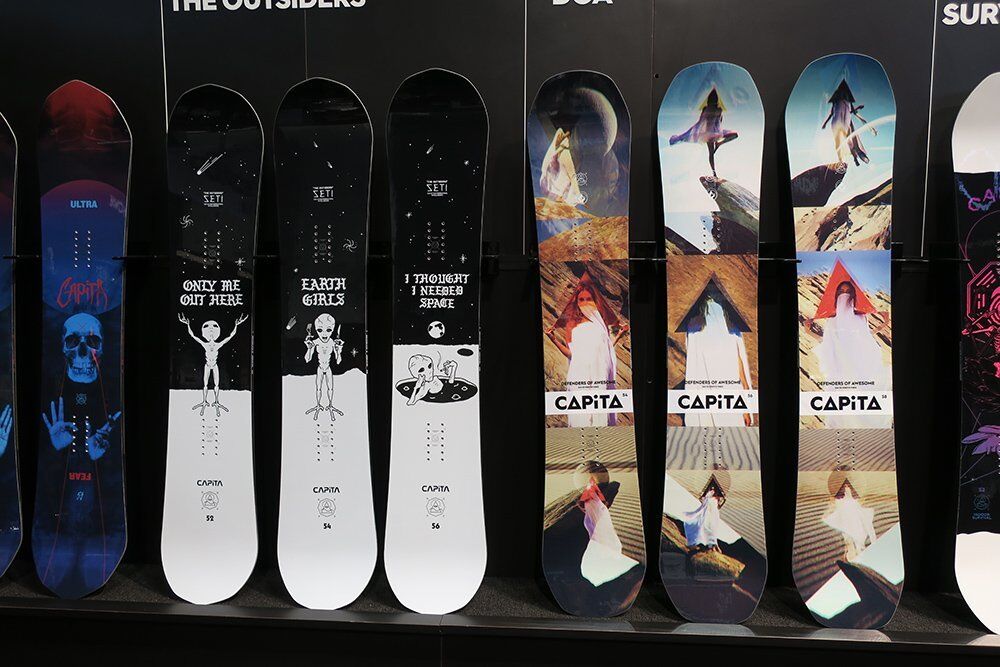 2018 Dinosaurs Will Die Snowboards
2018 Endeavor Snowboards
2018 Flow Snowboards
2018 GNU Snowboards
2018 K2 Snowboards
2018 Lib Tech Snowboards
2018 Moss Snowstick Snowboards
2018 Never Summer Snowboards
2018 Niche Snowboards
2018 Nidecker Snowboards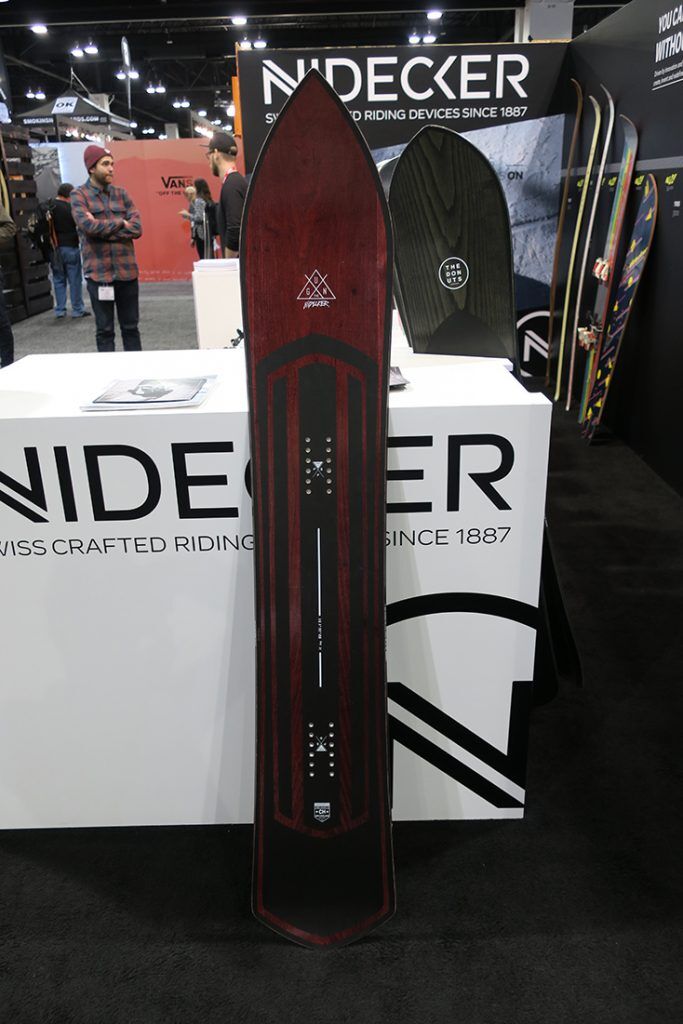 2018 Powderjet Snowboards
2018 Prior Snowboards
2018 Ride Snowboards
2018 Rome Snowboards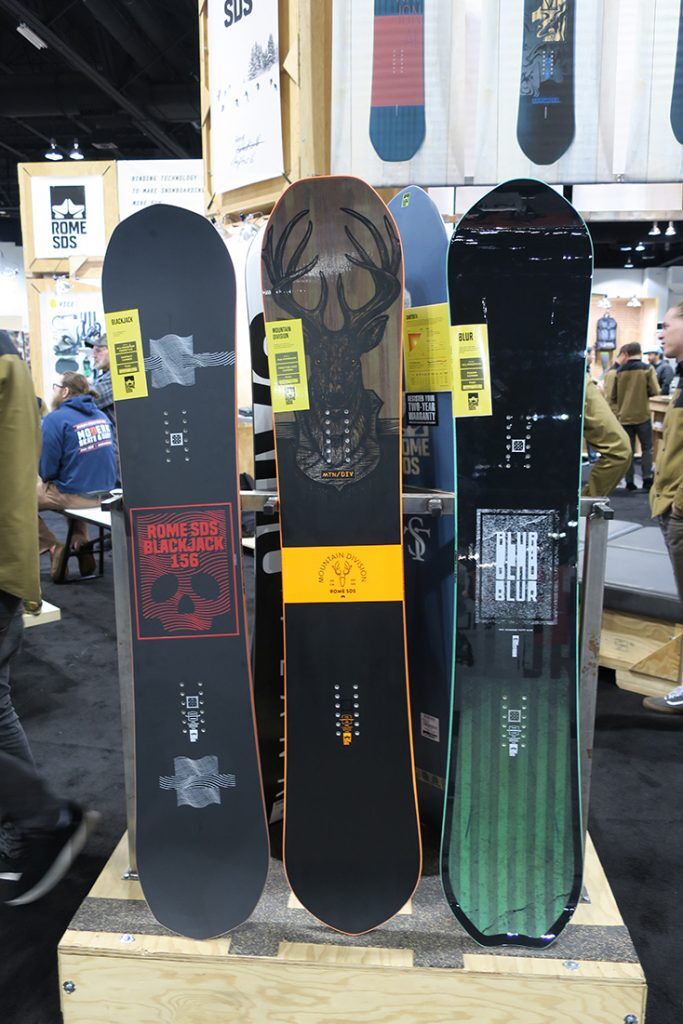 2018 Rossignol Snowboards
2018 Salomon Snowboards
2018 Smokin' Snowboards
2018 Yes Snowboards
Related Articles: