Jackson parents (and parents in other Western cities, I'm told) are jumping on the family cargo bike bandwagon. Every time I see it, it makes me wonder if it's a good idea. It doesn't look especially safe. So I thought I'd look into it. Are electric cargo bikes safe for families?
Electric Cargo Bikes for Families
Turns out that tons of cargo bike companies pitch their bikes as good for families. Companies like Yuba, Xtracycle, Bunch, Urban Arrow, and a whole lot more have cargo bikes that can be fitted for hauling kids around.
Family Ebikes that come with big carrying boxes on the front are obvious choices, but longtail cargo bikes can be converted with rails, child seats, and footboards. Seatbelts, canopies, and bench seats are available, too.
In short order, family cargo bikes have become big business. It seems like every cargo bike company touts its bikes' ability to carry kids. Some of them are purpose-made (like many of the Bunch bikes) while others can be fitted with accessories to make it possible.
E-bike Safety
This was the real question I wanted to answer. When I saw people riding around with their kids on the back of a cargo bike, I thought it was super sketchy. It doesn't look safe at all. But, as it turns out, it might actually be a great choice. One good weay to start e-biking is to take an introduction to ebiking tour like the one's offered by Jackson WY Bike Rental.
Electric Cargo Bikes vs. Bike Trailer
Before cargo bikes became popular, bike trailers were the way to go. They're way safer than child seats, they're easier to ride with, and they double as strollers or joggers.
Price: $359.99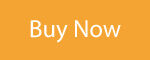 Burley is one of the biggest names in bike trailers, and they list some of their safety tests on their product pages:
Drop test:  The trailer is dropped on its nose to test the safety harness under extreme stress.
Crush test: Simulates force applied to trailer in a rollover to ensure strength and integrity of frame.
Curb test: The front forks are tested to simulate repeated curb impact over the life of the trailer.
In short, Burley trailers are super safe. The entire thing is encased in an aluminum roll cage and the center of gravity is super low. If you tip over and the trailer goes with you, your kids will be shaken, but almost certainly unharmed.
Want to learn more about Burley?  Check out our Burley D'lite Bike Trailer Review for more info.
Electric cargo bikes cost anywhere from $2,000 to $6,000.
Think of how much you can save in the long run by riding a cargo bike vs driving a car.
Cargo Bikes vs Kids Bike Seat
Now, let's compare riding a cargo bike to a having your kid in a bike seat. Sometimes they're mounted behind the saddle, sometimes they're on the top tube, sometimes they're on the handlebars. But wherever they are, they're super dangerous. If you crash, your kid is going down hard.
There's a reason this kid looks so terrified.
Is a cargo bike safer than a child seat? Absolutely. Your kid's weight is lower on the cargo bike, making it more stable. They won't fall as far if you go down. If they're in a cargo box, they probably wouldn't hit the road at all if you crash.
(Note: small children, if they're not in a cargo box, should probably be in a child seat on the back of a cargo bike. Yuba likes the Thule Yepp Nexxt Maxi ($249.95). Are child seats safer on a cargo bike? Yes. They're lower to the ground. But if you can, it's probably better to use a cargo box for kids who can't sit on their own.)
Kids and Cargo Bikes?
After looking into it, I'm more convinced that cargo bikes are pretty safe for riding with your family. In fact, they're quite a bit safer than the bike seats that lots of parents use all the time.
And they have one huge advantage over pretty much every other option: they're really convenient. You can haul two, three, even four kids on a cargo bike. Which means you can replace a lot of car trips. The added convenience isn't just for hauling kids, either. You can get groceries, commute to work, and do just about anything else you want on a cargo bike.
Plus there are tons of cools add ons for these bikes. Yuba's Ring Handle, for example, provide a good handhold for kids, looks cool and is a ton of fun to use.
No method of transportation is totally safe. But a cargo bike is probably on the safer side. And if it reduces car trips and gets people exercising, I'm all for it.
Do you think electric cargo bikes are safe for families?
Related Articles: