"Snurfing is skiing, skateboarding and surfing all rolled into one outrageous wintertime sport! Turn a snow covered slope into a snowtime party place. … Available in two models: The Standard and the Super Racing model."
Snowboarding has come a long way from the faddish kid toy a couple crazies in Michigan called surfing on the snow (see our article) History of Snowboarding. The options for what you ride are near-endless, and if you're just starting it's like you're buying a car full of technical meat peppered with bro-bra linguistics. I wouldn't blame you for choosing a board based on how it looks, though I would, actually, because not knowing what you're riding is almost guaranteed to ruin your winter, snowboarding experience, life, marriage, and role as a contributing member of society, though possibly not in that order.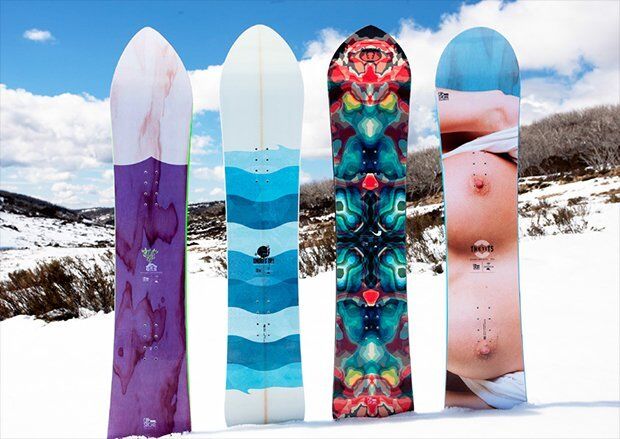 Even if you've been riding for a while, unless you've wasted your time to live like us dirtbags you probably have some difficulty dissecting whether you want a pow directional or a variable camber twintip or, shoot, whether you want to make the move into splits.
Lucky for you, we've used our massive brains and several wasted lifetimes of experience as riders, geartesters and shop lackeys to bring you this little guide on how to pick a board.
How to Measure a Snowboard?
This is the most basic starting point: how big of a snowboard do you want?
There's a super simple answer: measure from the ground to your chin. Then measure from the ground to your nose. You want your board to be between those two.
There are some variations. To start off with, if you're a beginner or have the build of a tweaked-out scarecrow, you'll want something smaller. Same thing if all you want to do is learn how to ride park. Smaller boards are more responsive and easier to fling around the hill.
Snowboard Measurements Size Chart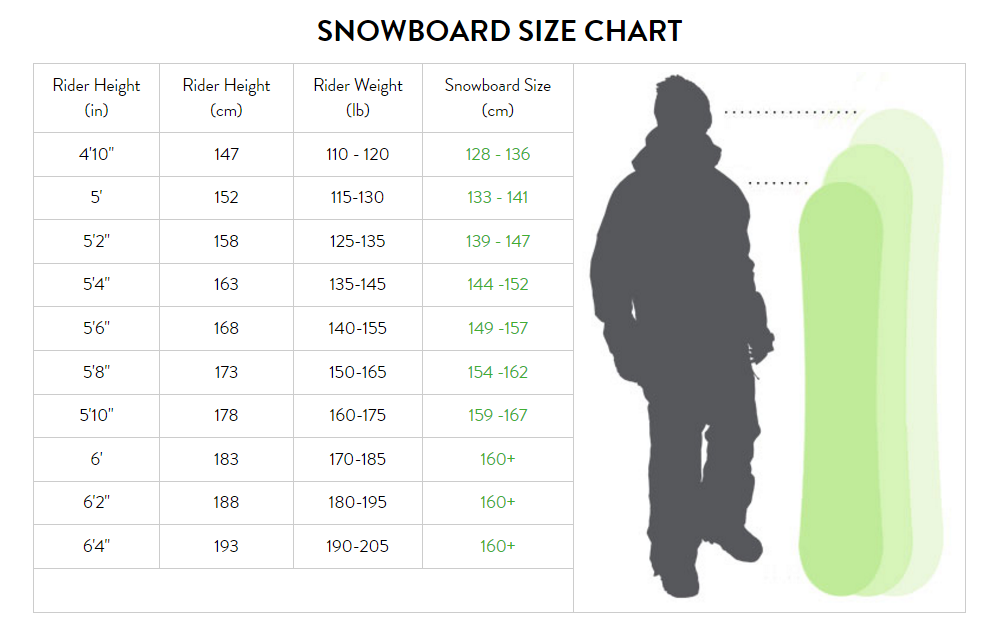 If you're looking for a cruiser — i.e. something that dampens chatter and holds speed bombing groomers or floating through pow — go bigger. If you're a meathead with legs like tree trunks who enjoys laying in a deep edge at high speed, bigger is definitely better. For example, my resort boardsare 159 to 161 while my split/big mountain sweetspot is between 163 and 165.
They also have all these fish shapes, freakishly short floaters with big ol' fat noses but unless you're in the market for a pow board or got a nice little cabin in Hokkaido or Wolf Creek, you'll probably only get a handful of (glorious) days in even the longest of seasons.
WHAT ARE THE DIFFERENT SNOWBOARD SHAPES?
Yeah, this is where it gets fun. The time when every board looks like a big hourglass is over. There are engineers who dedicate their whole lives to understanding the principles of angle and curve so let's just stick with the broad strokes.
Burton Instigator Snowboard
Price: $399.95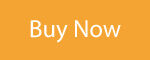 Will you be riding switch? Is your goal to be the next Shaun White? Twintip is for you, and without too aggressive of a sidecut. Though an alternative is a nice little asym that will get you more power on your backside turns and kick your switch game up 5 or 6 notches.
Price: $589.99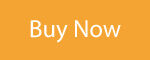 Do you think hardpack turns are for suckers? Will you gladly spend a day lapping the same run if it's covered in the deep? Or booting for your turns? If your answer to either or all of those is yes, you want a fat, longer nose Powder shape (to float up, preventing scorps on deep days and absorbing chatter on the hardpack) with a shorter, less pronounced tail (usually stiffer).
Lib Technologies T.Rice Pro Blunt-Tip
Price: $599.99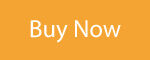 Do you like riding All Mountain, and shredding a little bit of everything? A park lap every now and then but mostly you're riding one direction, love groomers AND pow AND steeps AND sidehits? Then you'll be going back to the old tried and true. Nose binding is set back but not overly so. There's a side cut but it's not excessive and the nose and tail are different but not noticeably to the naked eye.
HOW ARE SNOWBOARDS BUILT?
This is where it gets confusing. Carbon laminate stringers and camber underfoot with reverse camber in the middle and rocker to the nose and tail; bamboo or ash or poplar, dampening wood underfoot and stiff tails and what?
Even more, a few years ago Lib-Tech introduced Magne-Traction and snowsports haven't been the same. It's kinda like a serrated edge that digs into ice so much better than your traditional edge. So it can be tricky if you're not ready for hyper-responsive edges or if you're lazy on your toes but if you're gonna be ripping down East Coast ice, there's nothing better.
For the rest of the build, here's a quick rundown:
Part 1: Stiffness vs. softness
Super stiff, shorter tail is great for pow and big drops as it absorbs everything.
Stiff longer tail can be great for popping — think olleying in park or pipe. Usually, this will come with a comparably stiff nose for switch riding and olleying.
Soft nose, usually coming with a stiffer tail, is great for float and chatter absorption but nearly impossible to ride switch.
A softer nose AND tail combo lack power and pop but are really forgiving if, say, you overrotate your spin or don't land your rail perfectly. Or haven't yet mastered the art of the turn.
Part 2: Camber
Camber is an arch. The principle behind camber is that it matches the natural line of a turn so when you trench it, the whole edge will be making contact with the snow. For the longest time, it was really the only option for boards.
A camber board gives you better control but is also less forgiving.
Reverse camber, also known as rocker, is just as it sounds — instead of an arch it's like a bowl. You sacrifice control, especially on high-speed hardpack rips, but you gain float and it's more forgiving.
Variable camber mixes these. How can that benefit you?
For example, there are boards with reverse camber between the bindings, camber underfoot, and then rocker for the nose and tail. The reverse camber between the feet means it'll float better in pow and be more forgiving in turns; the camber underfoot gives you more control than standard reverse camber because your feet will basically get that parabolic lock when going to toe or heel; and then the rocker on tip and tail keeps the nose and tail up, making them more forgiving while still providing super level bases. Combining cambers is where it starts getting tricky so I'll just table it there.
Part 3: Materials
I had to mention materials but no, we're not going to do an in-depth rundown of the different materials used to construct boards. Do you want to read an essay comparing the springiness of poplar cores vs. the stiffness of bamboo? How about carbon cores vs. carbon stringers?
Or carbon honeycomb vs. aluminum honeycomb? And there's kevlar in some boards, and some boards are layers of a few types of wood while others are carved out of one piece of wood by some legendary samurai shaper using techniques passed down from Hatori Hanzo and since I'm not an engineer specializing in the properties of various types of woods and alloys I'll probably get some scientific term wrong anyway, dammit.
What matters is the general guidelines:
-Get an extruded base if you're just beginning and don't want to worry about waxing or dinging your base (or riding all park); sintered once you're ready for a faster and stronger base.
-Stay away from full cap construction (do they even do that anymore?) again, unless you want just a super low-maintenance board you'll take out, like, 5 days a year for groomer cruising or plan on trashing on handrails.
-When you read tech specs of the board they explain why they used certain types of materials and how it affects the board so instead of focusing on what materials, look for words like "stiff," "responsive," "pop," "forgiving," "lighter" and so on, matching that to your riding style.
Read reviews to get real info and not what the brands just tell you. For example, that "springy" board might actually require legs of steel and perfect technique to olley, though if you've got that it'll launch like 6 feet in the air.
EPILOGUE: CHEAT SHEET
So now you're more confused? Fine, here's us playing god and telling you what to buy:
Resort Rat: All-mountain board, direction but not overly, standard sidecut – measure to exactly halfway between your chin and your nose and buy it that size.
Park Rat: Twin-tip, little to no sidecut, if this is gonna be a rail board you should expect to go through at least 1 in a reasonably active season. Measure to the bottom of your chin, no bigger.
Slackcountry Rider: Stiff but light, longer nose directional, measure to between your mouth and your nose
Pow Crusher: Reverse camber, FAT soft nose with stiff tail (batwing and swallow tails especially fun), either super long or, if a fish shape, super short
Split: Apply one of the two directly above and buy it with a dramatic cut right down the gullet. Split bindings (and often skins) not included.
Related Articles: