One of the most basic snowboarding tricks that every snowboarder will have fun mastering is the jib. Similar to grinding on a skateboard, jibbing is the act of riding, ollieing, or jumping onto a rail, ledge, box, or other smooth surface on your snowboard. Once you master the basic technique of snowboard rail tricks, you can begin to jib other objects like benches, logs, and a wide variety of other objects. Learn how to
How to Hit Rails on a Snowboard
Like any other snowboarding trick, jibbing is best learned through practice. Tips and tricks won't help you get your jibs down solid, only practice will do that. But the advice below can help you get started. Use it when you're out there practicing your jibs and you're sure to have them down pat in little time at all.
Here are some easy tips to get you jibbing snowboarding :
1. De-Tune Snowboards Edges Before you start Jibbing.
While razor-sharp edges can be great for other types of riding, they will make learning how to jib extremely difficult. In fact, most freestyle boards come with rounded edges so that you don't catch and slam on jibs and landings. If you don't want to invest in a brand-new freestyle snowboard, you can detune the edges of your regular ride. But keep it in mind that doing this can sometimes render the board useless for anything but freestyle. A good bet is detuning the edges on an old board or a used one that you pick up for cheap.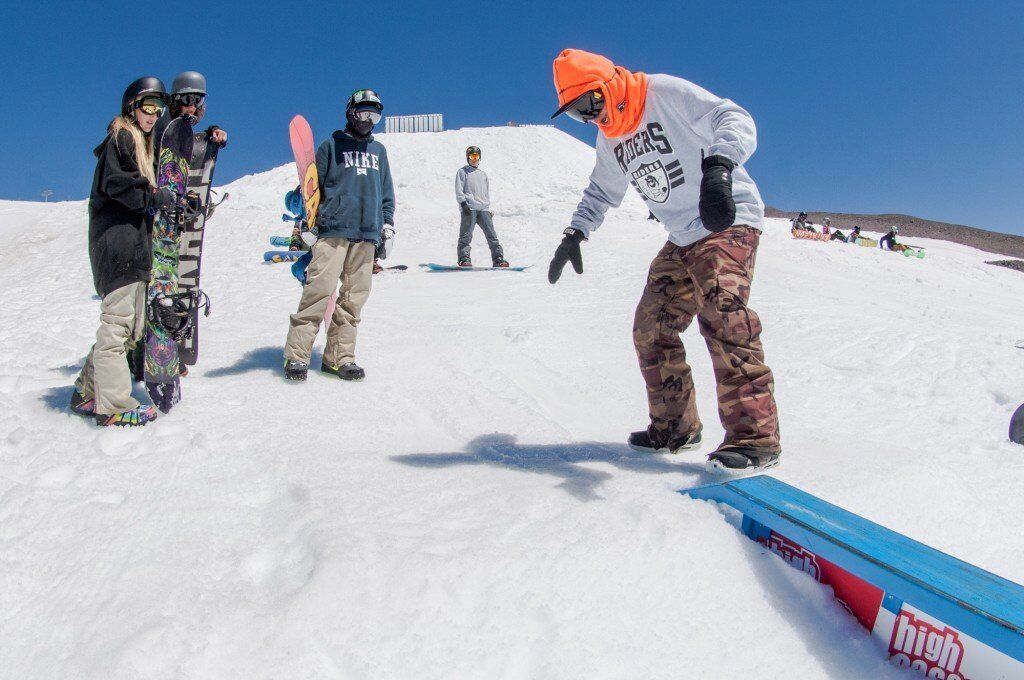 2. Set your Jibbing Stance on the board.
It's also important to note that most freestyle-specific snowboards have slightly smaller dimensions than other boards. If you are riding your regular snowboard (and it's not a freestyle one), then you might consider playing around with your stance. Most riders prefer a centered stance for freestyle (because of the frequency of "switch" position), but you might find you like a narrower or larger space between your feet for jibs and presses.
3. Find an Easy Rail or Box to Practice on.
Jibbing is most easily practiced on rails and boxes that do not require ollieing. Find a rail that runs into the ground at an angle or that has a snow run up to it. Better yet, find a ledge or a box with this set up. The wider the object you are learning to jib on, the easier getting the hang of the trick will be.
4. Start with 50-50s and Boardslide Jibs.
Spend your time mastering 50-50s and boardslides before progressing to more difficult maneuvers. Getting these down pat will allow you to learn other jibs and presses later with more ease. Once you have them down on low rails, you can also progress to higher rails that require ollies to reach.
It is pretty easy to learn how to get good at jibbing snowboarding. It is one of the most basic snowboarding tricks out there. By using the tips above and practicing until perfect, you'll learn jibs quickly and without a whole lot of fuss.
5. Learn to Spin
Related Articles: