BROOMFIELD, CO – Combining some of Playboys most stunning models and Playmates with a group of successful businessmen from around Colorado, throw in the 18 hole Broadlands Golf Course and you have a recipe for an amazing Playboy Golf Denver Scramble amateur tournament and social networking event.
Along with the golfing, Playboy brought corporate sponsors to Colorado for the event. Each sponsor had a fun party atmosphere setup at there designated holes. Glenlevit was on hand with a selection of incredible whiskey ranging from 12 to 25 years old. Casa Vinicola Zonnin had bottles of great sparkling champagne, also on course was Malibu Rum mixing fruity island drinks for the players, complimentary keg beer from the Roo Bar in Denver and last but not least Absolute Vodka.
Ajay Pathak, President and CEO of Playboy golf mentioned "The current Playboy Golf tournament has been around for the past ten years. Each year the number repeat golfers increases… and every year were extended an invitation to come back to the courses. We are very fortunate to have an upscale clientele, high end demographic of business men.
Colorado Playboy Golf Photos w/ Playmates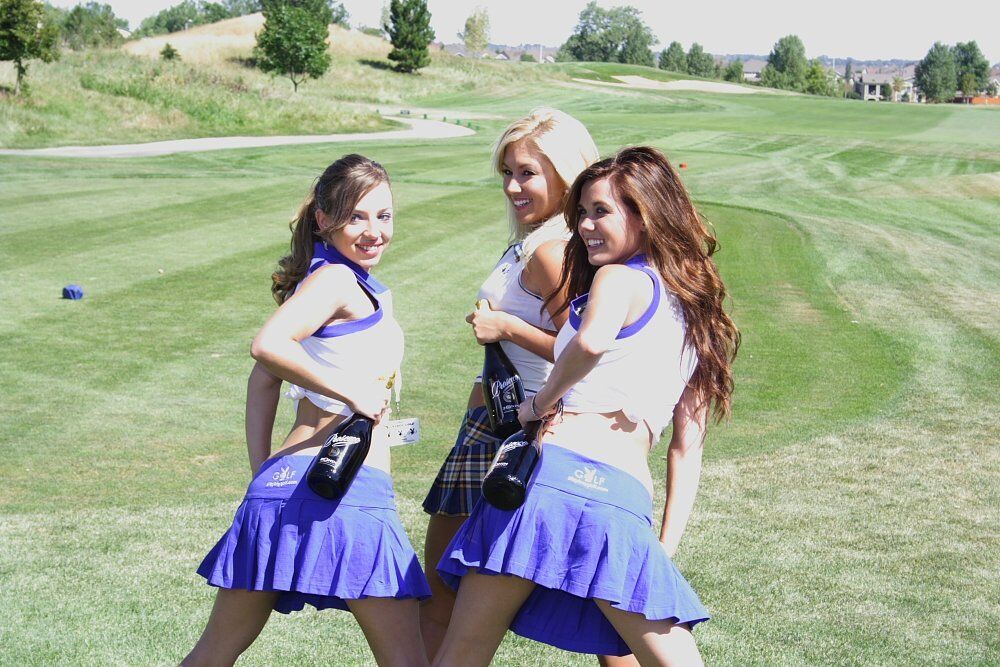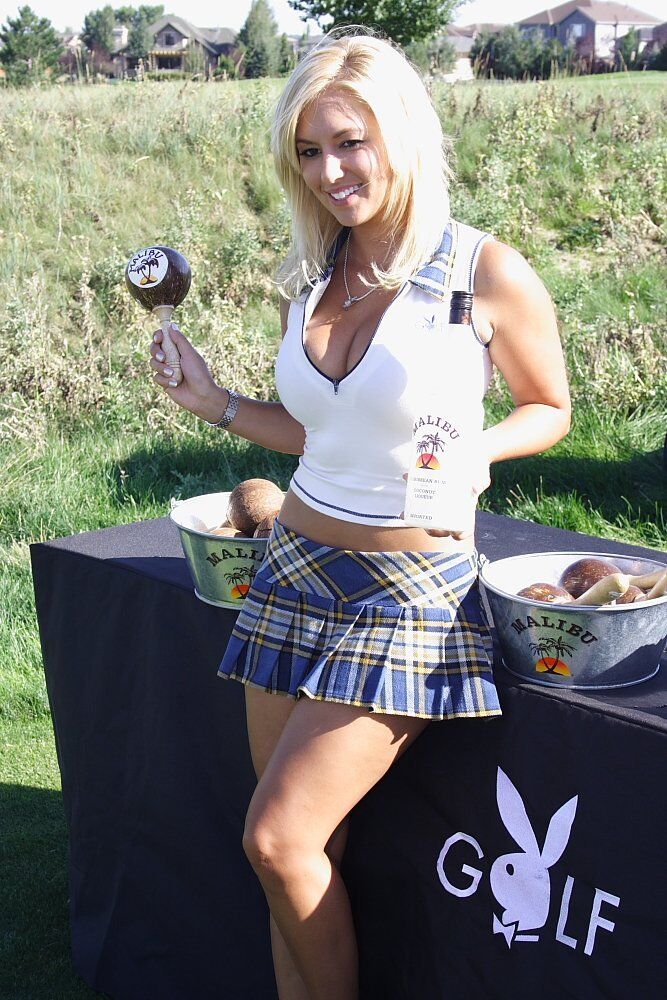 Each hole also featured Playboy Models playing games and hanging out. When the teams would arrive to the hole they were greeted by 4-6 stunning women. Not a bad way to spend the day golfing, networking and being out in the sun. Miss April Miss April Amy Leigh Andrews was also on the course taking photos with the players and even played some golf. Business cards were passed out, connections were made everyone was having an amazing time.Following the tournament Playboy Golf hosted an awards dinner which showcased the ladies in stunning cocktail dresses while the guys were still all sweaty in there golf gear, reporter to..
Awards were handed out for lowest scores, closest to the pin, longest drive and then the ladies of Playboy Golf had a chance to be voted on to see who would become Miss Denver Playboy Golf. 4 finalist were selected and the winner would be announced later that night at the Playboy Golf After Party hosted at the swank Jet Hotel.
The Jet Hotel was packed, on Friday and Saturday nights the lobby turns into a nightclub and it seemed everyone in Denver was trying to get in, for a glimpse at these beautiful ladies. The party started upstairs and then moved down to the V.I.P. room. Dancing, Drinking and more social networking took place at the club until the wee hours of the night. Next stop on the Playboy Golf tour is Des Moines, Iowa August 19th
As Hugh says "You have to get into the swing of it!"
If you like to golf, are looking to entertain business clients or just want to come out and have a great day and night partying Playboy style I would highly recommend checking out Playboy Golfs website and be sure to see when the next stop is heading to your town.