Anon's Wall-to-Wall vision allows the highest level of peripheral vision possible. The Anon WM1 Goggles are available in a variety of lens choices all featuring Zeiss lens technology. The tested Sonar Blue lenses are engineered to protect against 100% of UV-A and B radiation while allowing some blue light to filter in allowing for increased visibility and clarity. The lenses have a spherical shape to eliminate optical distortion. They feature an Integral Clarity coating to reduce smudging and fogging.
Anon WM1 Lenses
Goggles are one of those pieces of equipment that can make or break your day out on the hill. Wrong lens? Wrong fit? Bad strap? Any of these malfunctions will send the heartiest skier hustling to the shop. Spend a little bit of time shopping for this item though and you can 'see and ski' in any condition.
The Anon WM1 is just such a goggle.
Magna-Tech! The Anon WM1 Goggles are lined by 14 distinct magnets that hold the lens firmly in place. Changing out the lenses is fast and easy. There is no struggling with cold hands and resistant frame rubber when the next storm is rolling over your sunny day. The WM1 comes with two lens- one for bluebird days and those for stormy, flat light weather.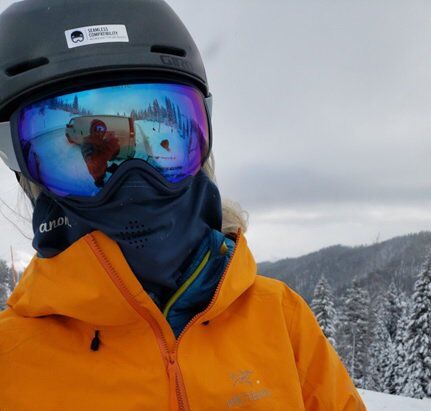 Comfort is a clear priority for the Anon designers. Fleece covered triple-layer foam lines the frame. The skin to goggle interface is comfortable and face fitting. There were no breezy leaks when moving along on the snow. Another integrated system included is the MFI neck gator. While it functions perfectly well as a standard gator, a molded magnetic rim attaches to the goggle nose piece for total coverage.
Overall Impression
Breathing holes are supplied. The Anon WM1 Goggles ($229.95) are a luxury ride. The really big features for this tester were the comfort fit of the frame and the incredible optics- both range and quality. I would probably never use the integrated gator system- I found it difficult to breathe and slightly claustrophobic.
Related Articles: