One tool which will make every hunter's top 10 list is a good knife. At least it should. Better yet, a couple of knives will make it into that top 10 list, or at least get thrown into the pack for every hunt. Whether you prefer to carry one multi-purpose blade, or you'd rather carry 3 with each having their own dedicated use, knowing what knives are out there and what their best attributes are is helpful.
There are small blades which will work to skin and clean most small and medium-sized game, but once you have an 800 lb. bull elk down on its side, you may want another option. This list showcases 10 great knives on the market today and highlights where each of them can help you this fall when you have an animal on the ground.
Best Hunting Knives

Most hunters know the name Gerber. From their hunting, tactical, and everyday carry knives, Gerber most likely makes a knife that you will enjoy. And while their name has carried a great reputation across most user groups, surgical blade knives have taken the hunting world by storm over the past decade and-a-half. No more sharpening, lightweight, ease of blade change, and versatility has made these knives popular among sportsmen. The Vital Big Game Folder is Gerber's answer to this call.
The Gerber Vital features a handle with a great grip, something its competitors often lack. On the handle's side is a belt clip, making for easy pocket transport if you choose not to use the provided sheath. However, the two-pocket sheath is great to carry along in the field, as the sheath holds spare blades needed during tough skinning jobs or multi-animal hunts. The knife comes equipped with 1 blade and 4 extra blades – 2 drop point and 2 blunt tip (more spare blades can be purchased through Gerber) – giving you the best blade types for caping and meat cutting. And don't let the small size deter you. The Gerber Vital Big Game Folder is strong enough and sharp enough to clean any game animal, from squirrels and rabbits to elk and bear.
Price: $78.00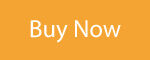 Benchmade has been producing knives in Oregon since 1990. The company gained its reputation for supplying military units with laser-cut blades in the 1990s – the first in the nation to do so. Today, Benchmade is a world-renowned knife maker, with a portfolio including butchering knives, food prep and kitchen cutlery, tactical / survival blades, everyday carry knives, and hunting knives. Knife prices range from as high as $1,500 (for a special collector's edition kitchen knife) to $150.
The Meatcrafter knife from Benchmade is the hunter's best friend at the hanging pole or in the kitchen. While the knife is capable of caping large game, the fine grain, smooth edge blade specializes in deboning and slicing. The 6" blade on this knife comes in two different steel options, and the handles come in a variety of colors and materials throughout the Benchmade Meatcrafter family of knives. Pricing in the series can range from $200 – $450, depending on materials, but the base Meatcrafter knife lands at $250. This is a knife you won't regret having in the field or the kitchen.
Price: $180.00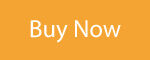 If the Meatcrafter is Benchmade's solution for the hunter's kitchen, then the Hidden Canyon is their solution for the hunter's backpack. This compact knife weighs in at a mere 2.81 oz. and measures 6.42 inches. The stabilized wood handle gives the knife a clean, natural look, while the accompanying leather sheath with belt loop makes it perfectly accessible from your waist while working in the field.
The Hidden Canyon's drop point blade makes it perfect for field dressing and breaking down game of all sizes, and the blade's compact size aids in precision cutting when caping out heads or making other meticulous cuts. Another fine detail by Benchmade on this knife is the jimping location – the small ridges on the backside of a blade keep your fingers from sliding while using the knife. A compact knife with an ergonomic grip, great blade, and well-placed jimping results in a knife that anyone could benefit from carrying in the mountains.
Price: $180.99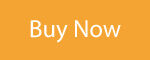 For the last knife on this list, I decided to choose a knife which changed the hunting-blade game forever and also changed what I carry in my pack on every hunt: the Havalon Piranta – the original replaceable blade hunting knife. Havalon's parent company, Havels, has been producing surgical tools for the medical field for years, but saw an opportunity to branch into the hunting industry through fine taxidermy work, and hunters latched on to it. Havalon's first knife was the Piranta-Original with a stainless steel handle, followed by the Piranta-Edge in fluorescent orange. Since the Piranta series, Havalon has launched filet knives, multi-tools, and regular, non-replaceable blade knives. However, the Piranta series is still my go-to.
I have been using a Piranta now for about ten years and am on my second knife. There was absolutely nothing wrong with the first one, but it is still laying out there somewhere under a pile of leaves where a gut pile used to be. Luckily for me, I only lost the knife and not the sheath which stores extra blades. So, when I bought my new knife, which comes with 12 blades, I still had a couple left over.
The reoccurring purchase of blades is one turnoff to people skeptical of replaceable blade knives. I've found that one 60A blade will gut, cape, and debone an entire whitetail nicely, or one blade can clean a number of pheasants or other small game animals. You may want to carry a few extra in your sheath if you are planning on larger game. And, to restock, a dozen blades can be purchased directly through Havalon for $10.99 or readily through most other hunting retail stores. At less than $1 per blade, it's hard to beat the affordability and dependability of this lightweight, low-profile, always sharp hunting knife.
Price: $44.99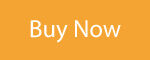 Morakniv is a famous Swedish knifemaker, known for their red handles and sustainability ethic, who claims their company roots have been embedded in knifemaking for 400 years. Morakniv was built on the principles of zero waste. The company's original factory shared a space in which timber sleds were manufactured, and leftover wood scraps from the sleds were used to make the first famous red-handled knives. Morakniv still prides itself on its knives' recyclable materials today.
The Morakniv Mora 2000 is a plastic-handled knife that fits easily on your belt at 224 mm (~8.8 inches, remember they are Swedish made!) in length, designed with the hunter in mind. The soft friction grip handle comes in two colors, green or hi-vis orange, and is fitted into a symmetrical plastic sheath, serving right and left-handed hunters. The blade is a stiff, recycled stainless steel straight blade, making it a great selection for all sizes of medium and large North American game and ill-weathered hunts. And the Mora's overall slim profile and light weight of 140.2 grams (4.95 oz.) allows you to keep it at an opportune position on your waist, without any inconvenience from weight or bulk. Lastly, it's hard to beat the price.
Price: $36.97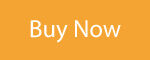 The Garberg BlackBlade with Multi-Mount from Morakniv is a full tang knife made for the adventurer and outdoorsperson. Its grip features an ergonomic polymer handle with friction grip and finger guard for additional security. Morakniv sells this knife included with a symmetrical polymer sheath that is MOLLE (Modular Lightweight Load-Carrying Equipment) compatible, popular for military and tactical use.
The knife blade is a 3.2 mm thick carbon steel that is compatible with a fire starter, assisting in general camping or survival situations. A stiff, straight blade with a protective, black DLC coating makes the knife a rugged reliable tool that is perfect to keep in your pack on short 1-day hikes or longer, full-week treks. Morakniv does recommend you wipe and oil the blade after using the BlackBlade Multi-Mount, in order to keep any rust from forming.
Price: $101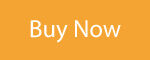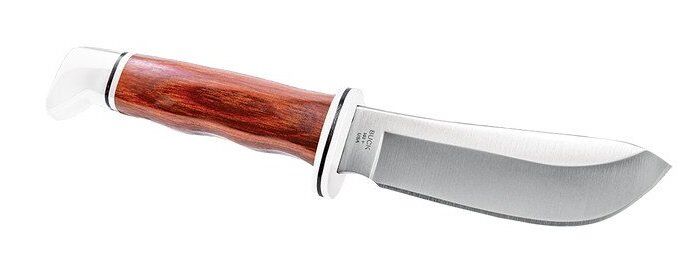 Who doesn't love a Buck Knife? The American made knife company was established in 1902 and has been manufacturing knives in their Idaho facility for generations. The 103 Skinner Knife in the Heritage Series line is a remarkable model of Buck craftsmanship. The Dymalux Cocobolo handle with aluminum finger guard and pommel gives the Heritage Series knives their classic, dapper appearance. And if you want to upgrade from the standard black sheath that comes with the 103 Skinner, Buck carries a sheath in burgundy leather that fits the 103 perfectly for $17.99.
The 103 Heritage Series' neat looks should not overshadow its ultimate purpose – being the perfect, hardworking skinning knife. Buck's skinning blade on this knife has a length of 4 inches and a width 0.120 inches. It is designed with a curved wide belly and narrow tip, which Buck claims to aid with skinning through thick layers. A downward angled tip also helps to keep from slicing through unwanted hide, protecting your cape and keeping your field dressing clean. This knife will shine when skinning big game like bear, elk, and deer, but will not fare as well on smaller game where fine cuts are required.
Price: $99.99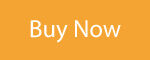 This fixed-blade knife ditches Buck's traditional look for a more modern, ergonomic, and high visibility unit. The 656 Pursuit Pro features Buck's sure grip handle with a full tang blade, making it a durable knife (6.4 oz.) for heavy use. It also comes with a nylon sheath with belt loop.
The 4-1/2-inch blade on the 656 Pursuit Pro is made of a S35VN steel. This steel is known for great edge retention and easy resharpening, making it the perfect knife to have on long hunts with the possibility of multiple skinning jobs. A strong, drop point blade on this knife also makes it ideal for heavy use, from gutting and skinning to deboning and separating joints. And in case you find any unexpected defect on this blade or handle, the 656 Pursuit Pro is backed by Buck Knives' Forever Warranty. Any knife from Buck can be shipped back to the factory in Idaho for repair or replacement due to defects in material or workmanship.
Price: $119.99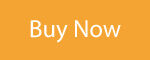 Bear & Son Cutlery, housed in Jacksonville, Alabama, has been manufacturing American-made knives for over 30 years. Products from the company are made in-house under one roof, and Bear & Son makes sure to completely manufacture their knives from start to finish, including building their own blanking dyes, stamping steel, CNC machining, assembling, and hand finishing. All knives from Bear & Son are made with U.S. or Swedish steels.
The Model 577 is made with a Genuine India Stag Bone handle with finger grooves for added comfort and grip in the field. The handle is finished with nickel silver bolsters, finger guard, and pommel, making it appear almost too beautiful to be your favorite skinning knife. The 577 is 9.25 inches overall with a 5-inch carbon stainless upswept skinning blade, great for working through large capes on elk, but small enough to make finer cuts on medium-sized game. This knife also comes with its own leather sheath.
Price: $71.95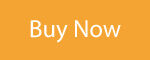 The model 444 by Bear & Son is made in the same facility as the 577, however this knife lends more of its service to utility and less to its looks. The 8-3/8-inch knife features a soft Black Kraton handle for fantastic grip and comfort that provides long-term, lightweight durability. Matching the handle, this knife comes with a black leather sheath.
Besides the durable handle and overall light weight of the knife (4.4 oz.), the biggest design aspect that sets this knife apart is the 4-inch stainless steel blade with a guthook. The blade is manufactured from a 440 stainless steel, giving it the hardness and durability to work in any hunting or butchering situation. Stainless also means that the knife is rust-resistant, able to lie damp in the bottom of a bag through long elk packouts (and the days after) without enduring any permanent damage. This knife will be the perfect tool for big game from gutting to deboning.
Price: $39.99