After the "real" gear of board, boots, and bindings, the jacket you choose has the biggest impact on your on-mountain experience while snowboarding. It protects you from the weather, it holds your stuff, and it defines your appearance in a way no other piece of gear can. Those aesthetics drive the tremendous diversity in snowboard apparel, and if it's purely a question of looks then we can't tell you what you like.
But we can tell you what works. Below are our selections for the best snowboard jackets of the 22/23 season. Whether you like the look or not is up to you, but we're certain there's something here for everyone and each one is sure to offer an upgrade over whatever it is you're riding in now.
Best Snowboard Jackets
The Eddie Bauer BC Freshline Jacket is part of the Seattle retailer's pivot away from mall clothes and old Fords and back to its roots as a manufacturer of legitimately well-made outdoor gear for people who actually spend time outside. And it's not pulling any punches in its fight back to relevance, coming correct with 20k/20k waterproof/breathable WeatherEdge Pro protection in a three-layer construction that's as techy as anything you'll get from the "big" names.
Fit is spacious but not bulky in this Eddie Bauer snowboard jacket, leaving you with room for layers even when ordered in your "normal" size. A full complement of pockets (including two on the chest), a powder skirt, and wrist gaiters signal that this jacket is ready for your deepest days, while the pit-zips, well designed hood, and built-in RECCO reflector means it'll have your back when the situation is less spectacular.
Price: $549.99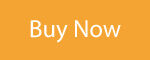 The REI Co-op First Chair GTX Jacket is the OTHER own-brand offering from a Seattle-based retailer on this list. Granted, REI doesn't have to work as hard to convince you of their "legitimacy", but they're still fairly new to making their own outerwear so they're not holding back either. Which is probably why they partnered with GORE-TEX, giving this jacket waterproof/breathable credentials that should convince anyone wondering if this is "the real deal" for skiing or snowboarding.
However they took a different direction than Eddie Bauer. EB's Freshline jacket is as techy as can get; with construction, tech, and of course price that's up there with the best names in the industry. But REI went another way; opting for a less demanding two-layer construction that some elitists may turn their nose up at. But, that allows this REI snowboard jacket to come with GORE-TEX at a price few competitors will be able to match.
Pretty smart move for a company that also wants to sell gear from Patagonia, Arc'teryx, and the other "big names" in snow. And they're doing it with a more dialed-back look that means this jacket can be your all-in-one, taking you from the lifts into town and even through some rain during shoulder season in this. Just size up if you're planning to layer, as the REI First Chair GTX Jacket runs a little snug.
Price: $299.99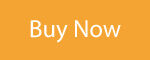 Speaking of big names, the Arc'teryx Alpha SV Jacket is basically the Ferrari of snow jackets. Known for their uncompromised quality in construction and design, Arc'teryx has their own naming structure for all of their products. In this case we're looking at an offering in the Alpha series, meaning it's built for alpine performance, while the "SV" designation means you can count on it for severe weather protection.
If you're looking at the price of the Arc'teryx Men's Alpha SV Jacket and wondering how they can justify it, you should probably find an Arc'teryx retailer near you and try one on. It's hard to articulate how this jacket feels special, but with Arc'teryx athletic cut and painstaking attention to detail it's obvious that this jacket is different as soon as you pull it on.
The only thing not to love might be the dead bird on the chest, as that archaeopteryx fossil is just as attention grabbing as the prancing horse on a bright red Italian sports car. But just like that Ferrari, when you've got something special there's no reason to hide it.
Price: $799.99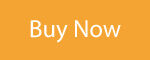 The "Summit Series" is a line of high-performance gear, setting it apart from TNF's mainline offerings. Items in the Summit Series line are built for elite athletes in the most challenging environments on earth, and The North Face Summit Series Pumori FUTURELIGHT Jacket is no different. Featuring a three layer construction with in-house FUTURELIGHT waterproofing it's got plentiful protection. And TNF's unique approach to sizing, being a little long in the arms and torso, is part of that protection as it ensures that you're always covered.
But what really sets this North Face Snowboard Jacket apart is on the outside. High-wear areas are reinforced with Spectra ripstop, giving the jacket a distinctive look but more importantly making this jacket extremely durable. Add in the lack of gaiters or a powder skirt and it all starts to make sense. This jacket can absolutely handle snow season, but really it's built for alpinism, scrambling up and down crags whether you're just reaching for the summit or trying to get to the top of new lines to add to your collection of first descents.
Price: $650.00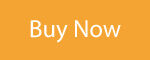 Mountain Hardwear has built its name making burly, yet simple, apparel for the mountains. And the Mountain Hardwear Exposure 2 GORE-TEX Pro Light Jacket continues that tradition. It's not exactly feature-rich, with no powder skirt, no wrist gaiters, and just one chest pocket. But the features it does have are mountain essential, specifically the GORE-TEX Pro offering the highest level of waterproof/breathable protection possible.
And in a way, that minimalist approach is part of the appeal of the Exposure/2. It's built for snowboarding and skiing, but with less stuff to get in your way it's a great option for snowshoeing, alpinism, and you can even use it as a rain shell (albeit a heavy one) while you're waiting for the snow this La Niña winter. Just size up so you've got room for layering, as they run a little snug.
Price: $450.00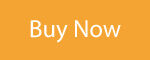 The Black Diamond Recon LT Stretch Jacket is similar in that it's simple, but for very different reasons than our Mountain Hardwear pick. This time it's to keep weight low and flexibility high as this shell is built for splitboarding. Using BD.Dry waterproofing allows them to build stretch into the shell, helping you move freely going uphill or down.
Add in pit zips to help you regulate temperatures without giving up protection, as well as a proprietary jacket-to-pants interface to seal out snow and you've got a perfect partner for high-effort days out in the weather. If you're looking for a great splitboard jacket for going light and fast, the Black Diamond Recon LT Stretch is the absolute perfect solution.
Price: $385.00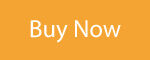 Leading the pack for the "core" snowboarding brands is the Burton [ak] Hover GORE-TEX 3L Stretch Jacket. It's been a few years since the high-performance [ak] line was manufactured by Arc'teryx, but the collaboration that defined early [ak] collections is still apparent in the simple, tech-first design of this offering. Using the latest GORE-TEX C-Knit technology it's able to deliver the uncompromised waterproof/breathable protection you expect, but in a construction that moves with you for improved comfort and agility on the mountain making this one of the best snowboard jackets we tested.
But while the Burton Hover Jacket and the rest of the [ak] line shares some aesthetics (and prices) with Arc'teryx, there is still a significant difference. Burton is first and foremost a snowboard brand and this jacket is very much from Burton Snowboards. So expect a generous cut, with plenty of room for layers and bagged-out look that some crave. The only difference is you'll be getting that look without compromising performance.
Price: $639.95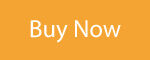 Jeremy Jones has conquered the competition circuit, big-mountain splitboarding, and arguably board design. So while he's working on conquering climate change with POW he's got a new challenge with his line of Jones outerwear. The Jones Shralpinist 3L Recycled GORE-TEX Jacket combines best-in-class waterproof/breathable performance with a design built for snowboarders attacking challenging terrain. This might be the new gold standard for splitters and sledheads, as it's taking the best tech "mainline" outdoor brands have to offer but putting it in a package that makes it ideal for snowboarding.
Specifically that means it gets GORE-TEX Pro, deployed in a body-mapped layout we haven't seen before. On the hood and arms you get a "heavier" layer of GORE-TEX, maximizing protection in the areas that are most affected by wind and water. Then in the torso the GORE-TEX is deployed to maximize breathability where you generate the most heat in this Jones Snowboard Jacket. The whole jacket is still waterproof and breathable, it's just focusing performance so you can focus on finding your line. Just make sure you size up for layering because like most Jones outerwear this jacket runs slim.
Price: $699.95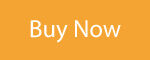 We've seen a lot of GORE-TEX in a three layer construction, so the fact that the 686 GORE-TEX Pro 3L Thermagraph Jacket has those isn't new. You get the waterproof, you get the breathable, and you get the improved performance that three layer construction brings. Just like everyone else.
But what 686 gives you that the others don't is Thermagraph insulation. This is still technically a shell, you'll want to layer under it most every time you head out. But you'll have a bit of an advantage on that front with Polartec Alpha panels built into the jacket in key areas. Think of it as an added buffer between you and the lift on warmer days, or an extra half-layer that's already built into the jacket on cold ones. Making this a great 686 snowboard jacket for lapping the resort throughout the season.
Price: $899.95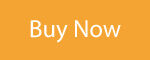 A ski jacket? On a list of snowboard jackets? A travesty!
Okay, not really. The truth is that there is no difference between what skiers need a jacket to do and what snowboarders need a jacket to do. So the only distinction remaining is style and since there's skiers wearing baggy clothing now and snowboarders wearing more trim stuff … really there's no difference left.
And besides, the Candide C1 Jacket is coming from a guy you've certainly heard of if you've spent any time on the snow internet. Whatever you think of Candide Thovex, he knows a thing or two about sliding on snow and his jacket suggests he knows a thing or two about performance apparel too. This is the only insulated option on our list, but with 60g of PrimaLoft Eco it's perfect for most conditions while still leaving plenty of room to layer on colder days with its generous cut. There's even extra Aerogel insulation around the media pocket, helping preserve your battery on the slopes so it's easier to find your friends when it comes time for après.
Of course while they may be our favorites they're only a small sample of the great gear that's out there. So if you think we left something important off the list, let us know and we'll see if it makes its way onto future versions of this list.
Price: $599.99