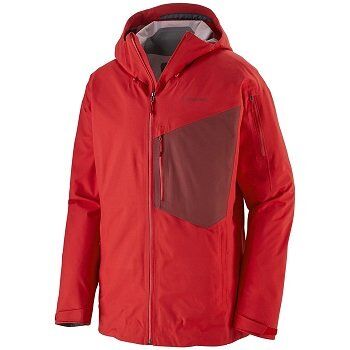 The Patagonia Snowdrifter Jacket is a great way to get a piece of Patagonia outerwear into your collection without breaking the bank and here's why. Patagonia uses its own waterproof membrane known as H2No. This cuts down on licensing costs while at the same time gives a nice soft alternative to GORE-TEX. H2No works just as well and might actually be more breathable than GORE.
Patagonia offers the best fit of all the jackets on this list. A Medium is a Medium each and every time. If you have an athletic build you will dig this jacket. There are 2-way pit zips that are great for venting regardless of where the zipper ends up. A helmet-compatible hood, inner media pocket along with 1 inside pocket. My favorite feature though is the powder skirt which has its own synchs along with a second set of synchs on the jacket to really keep the snow where it belongs… In your face, not inside your jacket.
Price: $399.99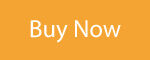 The new, new from TNF making big waves in the outdoor industry is the new FUTRELIGHT tech. The North Face made their own waterproof membrane and tossed it onto the 3L FUTURELIGHT A-CAD Jacket. Who is this jacket built for? And I say built not designed as it's pretty darn burly. The relaxed fit will appeal to the freeski crowd especially with the sizing as this jacket runs huge. The Medium I tested was like Larges and even XL in other brands. You'll want to be sure to try this on.
Once the fit is dialed The North Face A-CAD Jacket has mountaineering written all over it. There's plenty of pockets including 2 deep chest pockets. An additional set of cargo pockets on the front that can hold a pair of skins. Toss in a snowboard helmet-compatible hood and TNF hit a home run with the launch of their Futurelight line.
Price: $598.95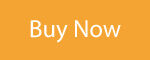 The jacket I found myself wearing the most all season has been this new one from Mountain Hardwear the Boundary Ridge GORE-TEX 3L Jacket. This thing rocks, the fit is spot on with a little extra length in the tail that looks steexy, I opted for the color purple which looks rad.
When it's storming the Mountain Hardwear Boundary Ridge Jacket will keep you protected from the elements, the outer material is pretty burly so you won't have to ever worry about damaging this thing. The outside of the jacket has 4 pockets, 2 that work for storing gear and 2 deep pockets that can carry skins. Plus one inside media pocket, all in all, the Boundary Ridge Jacket is very well throughout a piece of outerwear from Mountain Hardwear. The first time for the brand making this list, congrats!
Price: $475.95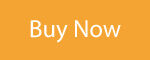 For moving light and fast in big mountain terrain Mammut has you covered with the Nordwand Pro Jacket. Another jacket on this list to feature the great performing GORE-TEX Pro membrane. You got all the benefits of GORE without the crinkle effect that's so commonly found. The Mammut Nordwanrd Pro Jacket offers a very slim European style fit. Think who this product is designed for, skinny, athletic mountaineers. I opted for a Medium, at 5'11, 155 lb the fit was great although it would be tough to put a thick puffy underneath this jacket.
The outside of the jacket features 2-way pit zips that open with ease. There's an additional chest media pocket and 2 larger pockets on the front that can hold skins or radio and such. Last but not least the Mammut Norwand Pro Jacket comes with a removable powder skirt making this a great option for a 3-4 season shell.
Price: $800.00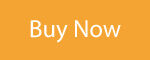 When I am guiding people around the mountains in the winter or plan to be riding in a whiteout storm the jacket I opt for the most is the Norrona Lofoten Jacket in the scarlet ibis colorway (bright red). You may be thinking what brand is this again? Norrona Lofoten is a Norweigian brand that's been making stuff for outdoor pursuits since 1929. And it really shows in the quality of their gear.
The front of the jacket features 2 large chest pockets that can hold skins and additional 2 pockets lower down on the chest that works great for snacks. For venting the Norrona Lofoten GORE-TEX Pro Jacket features 2-way pit zips that are actually easy to use even while wearing a backpack. This is more of a shell design so you'll want to layer with this jacket on colder days. One of the best freeride jackets on this list featuring the active GORE-TEX PRo membrane that's equally at home on the skin track or waiting in the tramline.
Price: $699.99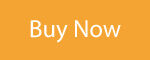 Who is the 686 Packlite Jacket designed for? Splitboarders and snowboarders that plan to do a bunch of hiking throughout the day. One of the most packable jackets on this list is the aptly named Packlite Jacket from 686. I tested this jacket in a Medium which was true to fit, I'm 5'11 155 lb.
The front of the 686 Packlite GORE-TEX Jacket features 2 large vents while the inside of the coat has an included media pocket. There are not a ton of bells and whistles on this jacket and that's just fine for a lightweight super packable shell. Not only made for the snow, this jacket kicks ass in the rain, it's GORE-TEX afterall.
Price: $319.95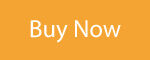 On the opposite end of the spectrum for winter warmth and comfort comes the Under Armour Storm BL Chugach GORE-TEX Jacket. This burly "winter coat" kicks ass for snowboarding and is equally at home for walking around for a night on the town. This jacket does run on the big side.
The included Goggle Wipe on the sleeve is a nice touch for a brand that actually isn't making dedicated ski and snowboard jackets anymore. The UA Storm Chugach Jacket has a removable powder skirt, huge chest pocket with media storage another inner pocket and 2 traditional pockets on the front. For riding in stormy weather and walking your dog this Under Armour GORE-TEX Jacket is a solid buy.
Price: $499.99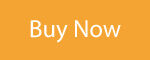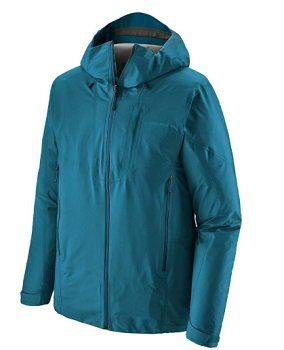 The best splitboarding jacket of the year goes to Patagonia for their Asesnionist Alpine Jacket. This jacket or shell is super lightweight, packs down to nothing and kicks ass for someone that spends long days on the skin tracks. Once again the size Medium was spot on for me at 5'11, 155 lb. Patagonia gets it when it comes to their cuts, they design them around athletes that actually use the piece in the mountains and it shows.
Since this jacket is going to be used on the go Patagonia opted for the use of GORE-TEX Active membrane which gives all the benefits or GORE-TEX, waterproofing, breathability without that crinkly feel you normally find with GORE-TEX. The front of the jacket has 3 pockets, 1 chest and 2 larger pockets (although they don't really fit skins) along with 1 inner mesh pocket. All in all my favorite splitboarding jacket on the list. One I will surely keep for years to come.
Price: $499.99