Water is the most important resource we have. Life wouldn't be possible without it, let alone having fun outdoors. And while there is certainly a lot of water about, most of it isn't safe to drink as it is. For this reason hikers, paddlers, climbers, and all seek the best portable water filter for their needs.
The good news is that there's plenty of options on the market now, so no matter how specific your need or preference there's probably a perfect water filter for you. The bad news is that there are so many options it can be hard to sift through them all to find that best portable water filter for you. So we made a list of some of the best options out there, helping you focus on what's important – spending more time doing what you love and less time figuring out how to shop for the best water filters.
Here's our picks for best backpacking water filters:
Best Camping Water Filters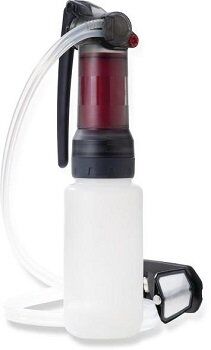 "Best" is subjective, because what works best in one situation isn't what works best in every situation. But there's not many situations where the MSR Guardian Water Purifier isn't the best. That's right, this isn't a water filter, it's a water purifier. With the ability to remove contaminants as small as 0.02 microns that means you can count on the MSR Guardian Portable Water Filter to remove bacteria, protozoa, and even viruses. And the floating pre-filter helps to remove particulate matter before filtering, helping the pump action move more water more efficiently.
Price: $349.95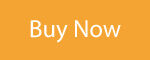 Similar to the LifeStraw, the Sawyer Squeeze Water Filter is an on-demand water filtration system where you fill the included pouch from your water source, then squeeze water through the compact filter and drink from the integrated sports-bottle style tip. But unlike the LifeStraw, the Sawyer Water Filter system also lets you create additional clean water for cooking, cleaning, or refilling other water vessels. And at just three ounces for the whole kit, it's the lightest filter on our list by a significant margin. A personal fav for a ultralight backpacking water filter and, it's the most economical. One of the best ultralight backpacking water filters on the market.
Price: $36.95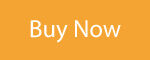 Most filters focus on removing the stuff that can make you sick, but the SteriPen Ultra cleans your water by killing the bad stuff instead. Using a powerful ultraviolet light, it can "clean" a standard 32 oz Nalgene in ninety seconds, and the integrated battery is big enough to give you up to fifty litres of water before needing a recharge. That makes the SteriPen UV Water Filter one of the ligthest, fastes, and simplest options out there. But even though it kills bacteria, protozoa, and viruses it can't remove leaves, dirt, or other physical contaminants from your water, so it's important to find a clean and palatable source before filtering.
Price: $109.95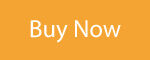 The Platypus Gravity Works Water Filter takes a different direction than a lot of other filtration systems, focusing on convenience and quantity over speed. Using a simple two-bag system, and a little help from gravity, you can create massive quantities of clean water using the Platypus Gravity Works Filter system just by filling the top bag and hanging it from a tree.
Price: $109.95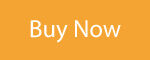 LifeStraw gets a lot of well-deserved attention for their role in responding to humanitarian crises like earthquakes, hurricanes, and floods. The compact design is easy and intuitive to use, and thanks to simple construction it's affordable to make and distribute. But the lack of a way to carry water is a limiting factor for regular outdoor recreation. Luckily the LifeStraw Go Filter Filter bottle integrates a LifeStraw Personal Water Filter into the lid, letting you fill up anywhere and sip your way to clean refreshment. A great water bottle filter for hiking.
Price: $39.95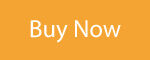 This one isn't sexy, but there is still a place for it in almost any backcountry kit. Iodine used to be the most popular way to clean water in the wild, but improvement in filter technology over the past several decades as left it, and it's unique taste, largely out of favor. But it is still super cheap, super light, and effective. Whether it's as a backup for your regular water treatment, or as a cheap and simple option when you're just starting out in the backcountry, there's still plenty of reasons to throw a bottle of iodine in your pack.
Price: $7.95