Black Diamond is a brand that has continued to make major contributions to mountain sports since the 80's. That's why it's no surprise that they use the latest innovation and technology to engineer ski poles for anyone from resorts riders to mountaineers. If you're looking for a pair of poles that are light, sturdy and fit into your backpack, the Black Diamond Compactor Poles are for you thanks to the Z-Pole technology and redesigned FlickLock Pro feature are something you'll want to check out.
Sizes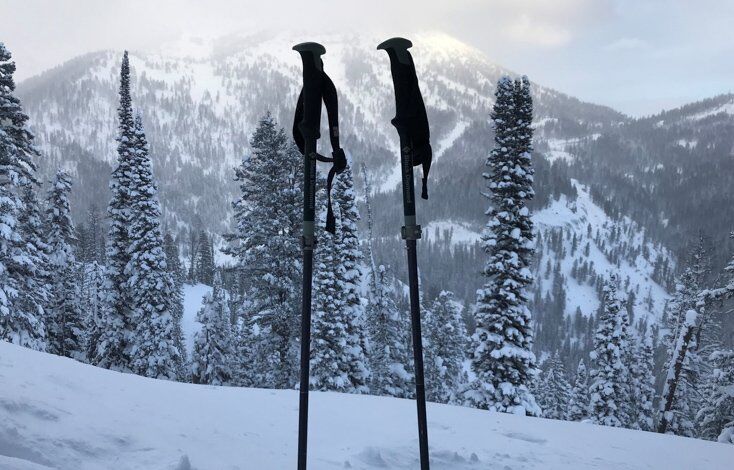 The Black Diamond Compactor Ski Poles are available in 2 sizes, (105 cm-125 cm) and (115 cm-135 cm). Both sizes offer up to 20 cm of adjustability and are able to be deployed in a matter of seconds, helping to make transitions efficient. With the ability to adjust the length on the way up via the FlickLock Pro, the Black Diamond Compactor Poles are great if you plan to be in deep snow ski touring or splitboarding where the depth of the snowpack or angle of the skin track is constantly changing.
While the Compactor aluminum ski poles excel at being lightweight and easy to pack, when it comes to durability, other poles in the Black Diamond lineup might be better suited. As a backcountry skier, I need a pair of poles that I can rely on to keep up with the demands of long days in the mountains and continual use.
Black Diamond Z-Pole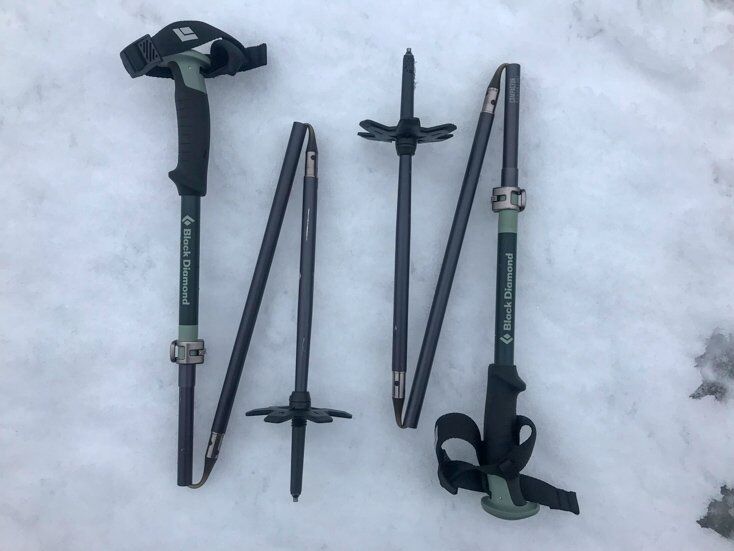 The Z-Pole design found on the Compactor Poles seems to be best suited for splitboarders looking for an easy way to store their poles inside their backpack for the ride downhill. The only hiccup with the designs is the way the poles connect. Although Black Diamond has upgraded the Z-Pole connections for the poles, the Black Diamond Compactor FlickLock joints occasionally separate under normal loading while touring.
One thing that could be improved with these Black Diamond Ski Poles would be to have an additional area to grip onto under the handles. It can get cold gripping onto cold aluminum.
Overall Impression
Occasionally when on Teton Pass working as a Backcountry Ambassador, I will be asked if I have gear to borrow. It seems to benefit everyone when I keep an extra lightweight pair handy and these are my go to. The Black Diamond Compactor Ski Poles ($159.99) pack the most punch and get the job done for outdoor enthusiasts who splitboard, snow shoe and / or travel to multiple winter destinations in a given season.
Related Articles: