The CamelBak LUXE LR 14 is packed with features to keep you comfortable on the ride. The Lumbar Reservoir offers 20% more water per sip to storage space for all of your gear, this pack has you covered on and off the trail.
CamelBak LUXE LR 14 Size
The women's specific design on the CamelBak LUXE LR 14 makes this pack a bit shorter for a close fit. With the positioning of the reservoir on your lower back, it keeps the weight off your upper body, making you feel stable and anchored. This was especially noticeable on the steep terrain where balance is key.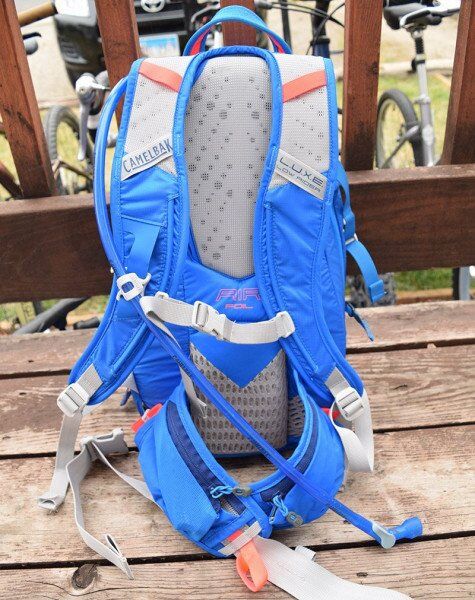 The Airfoil back makes a significant difference in relieving pressure and allowing full ventilation. The adjustable load-bearing hip belts add to the comfort, taking the weight off your shoulders. They also have zipper pockets on each hip belt to hold keys and quick snacks.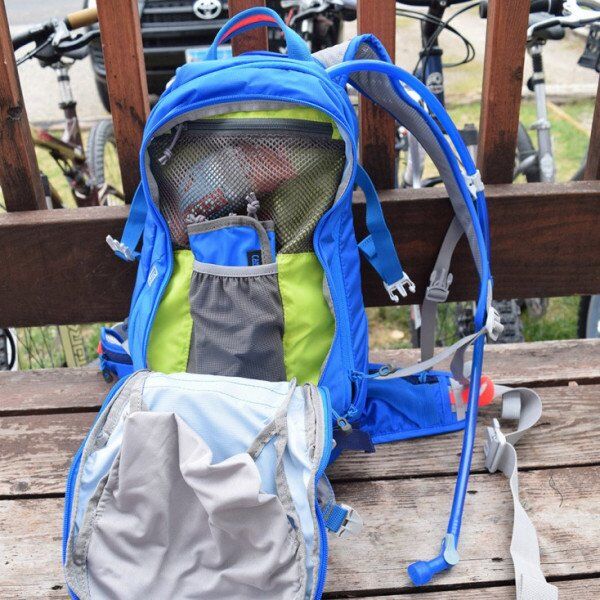 CamelBak LUXE Storage
I took the LUXE Hydration Pack out on a cool, rainy day, and was amazed by the storage capacity of the pack. I was able to bring and store all my extra layers and gear.
There are 3 zippered compartments: the largest, that holds the reservoir at the bottom with extra space to spare, the middle pocket, with a zippered mesh compartment and tool roll, and the front microfleece-lined pocket that fits an iPhone 7 or sunglasses. The two larger compartments unzip the whole length of the pack, making it extremely easy to load and unload your gear.
MagneticTubeTrap was helpful, but not completely necessary for the pack. This feature allows you to "clip" your tube back down to the strap. It was helpful during the bumpy downhill, but I did not notice a difference of my tube having much movement on the uphill.
The pack also comes with a compact rain cover for unexpected rain showers. Additionally, there is a stretch front compartment for throwing in a pair of sandals or a shell. I often find that these daypacks don't have enough small object storage, and this pack is the outlier.
Overall Impression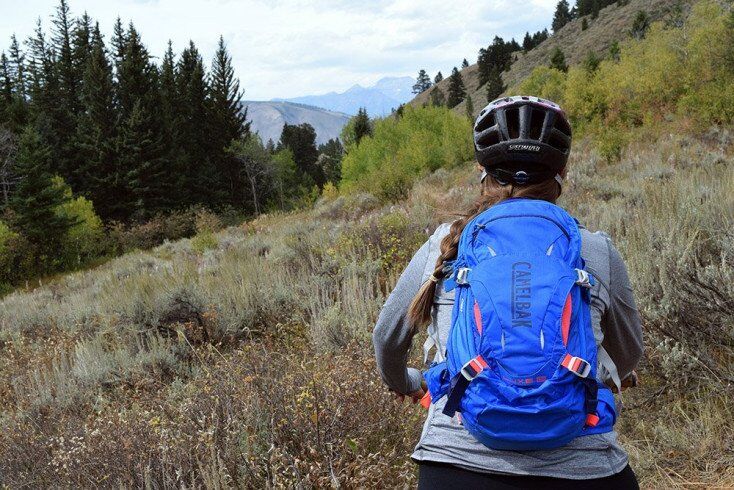 The CamelBak LUXE Women's Mountain Biking Pack ($150.00) pack has raised the bar for reservoir day-packs. With the excess of storage space and comfortable design, this will certainly be my pack of choice for not only mountain biking but also a hiking daypack.
Rated one of the best hydration packs for mountain biking by the Mountain Weekly News
Related Articles: