Long winters in the mountains are a very real reality for us. We are a family of four , five if you count our young dog Emmett . We love to adventure outside, get fresh air , (and fresh perspective) as much as possible. Introducing our children (age 6 and 8) to snowshoeing this year has been a lot of fun. Snowshoes help you walk on top of the snow and that in itself sparks JOY for parents and kids alike.
I often look out the window and see the kids climbing the huge snow banks with their snowshoes on. They love the traction their shoes provide . We also have a big field near our house where the snow is DEEP! and I find the kids walking on the crust in between tops of sagebrush , laughing , falling down, and exploring.
I have found that the act of breaking trail for kids to follow in my footsteps provides incredible exercise. So even when you're not out for long because the kids get cold, hungry, or …you name it ….. you can still get your cardio in- Just take the deep way home!
Here's a look at the Family Snowshoes we have
My son just turned 6 and these work well , and stay on his feet. Tubbs recommends these for kids with a shoe size < Youth 11, ( ages 6-10). I personally think kids as young as 4 could rock these too. They are lightweight, have teeth on the bottom for traction, and the quick lock binding makes them easy to get on and off . They have been reliable for us and are an affordable way to get started. I think they are the best beginners shoe , especially for little ones.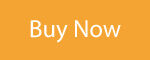 My daughter ( age 8) has these Tubbs Storm Youth Snowshoes . They are recommended for kids age 6-10 . They are just a little bigger then the Flex Jr. Aesthetically they are modeled after an adult snow shoe, and look great. The quick lock binding makes them easy to get on and off independently . They have great traction, and will fit my daughter for years to come. This is the snowshoe we will upgrade my son to eventually.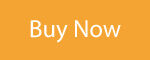 I absolutely love these . They are lightweight, and incredibly functional as a backcountry and/or trail snowshoe . The toe and heel crampons allow for ease when climbing, and have a heel riser you can pull up for steep ascents. The one buckle tightening mechanism makes them real easy to get on and off, and they are beautiful! I'm 5'7 , size 10 shoe. These are the perfect pair for me.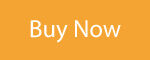 My husband enjoys this pair. The V- shape frame is a unique feature, as it helps you pull less snow forward as you walk. They are lightweight, and offer great traction with toe and heel crampons. They have the Wrapp Binding which allows for ease getting on and off, and snug fit around his boots. They also have a heel riser to help with steep ascents. All around great snowshoe.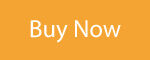 Tips for Snowshoeing with Kids
1. Keep your snowshoes easy to access . We leave ours right outside on the front porch and the kids often take the initiative to put them on without my prompting.
2. Talk about your adventures the night before , pull out a map of the trail you will take . I find having a set plan helps motivate my kids the following day and the map gives them a sense of adventure and understanding of place.
3. Break trail in deep snow and let the kids follow you . Snowshoes give you access to places you can't go on foot. Take advantage and explore.
4. Leave your worries behind and choose to play, even if you don't make it very far … fresh air always helps with a new perspective.
5. Pack snacks!
Related Articles: