The LaCrosse Ursa MS Boot has a lot of things we look for in a hiking boot. Starting from the bottom you've got a Vibram Mont outsole, usually found on mountaineering boots so it's perfect if your hiking tends to take you through rugged terrain in difficult weather. Up top GORE-TEX hides behind an upper made from "SuperFabric" textile and polyurethane-infused leather, ensuring durability and exceptional wet weather protection. Locking speed hooks secure and stabilize the fit all the way to the top of the boot, giving you support you can count on.
About LaCrosse
If you spend a lot of time on the trail, even if you obsess over equipment, you may not be familiar with the brand "LaCrosse". Founded in La Crosse, WI back in the 19th century, it's relatively unknown in the hiking world, despite being the parent company for the ever-present and ever-popular Danner Boots.
So why are Danners found at so many trailheads while LaCrosse are relatively unknown? Probably because they're more focused on off-trail pursuits, specifically hunting. Which is why you're more likely to find LaCrosse Footwear at your local Field and Stream than a traditional "outdoor" retailer.
What Makes this a Hunting, Rather than Hiking, Boot?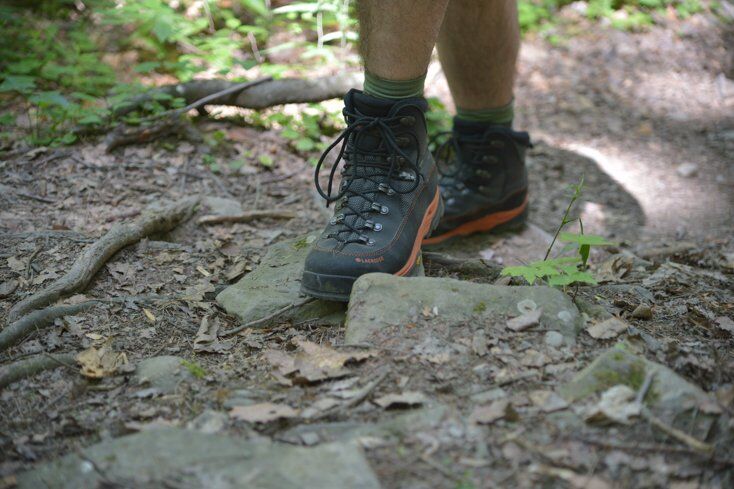 Despite hitting so many key points right, something is obviously different when you pull on the LaCrosse Ursa MS 7″ Boots. Underfoot it's very stiff thanks to a construction that makes use of a Bi-Fit Board, combining the shank, lasting board, and midsole into one unified piece. The result is a pleasantly stiff boot that's surprisingly light at just 3.1lbs per pair.
Obviously stiffness is a matter of preference with some appreciating the support and stability of a stiffer boot, while others would rather have the ultralight flexibility of a pair of trail runners. I happen to be the former type, finding the support and strength of the LaCrosse Ursa as appropriate on the rugged and difficult terrain of the Adirondacks as it would be hauling a heavy load of harvested game out of the backcountry.
In a traditional hiking boot such support is usually paired with an equally supportive upper. But as has been said the LaCrosse Ursa isn't a traditional hiking boot, it's built to a different standard. As a result it's paired with an extremely flexible textile and leather upper. This gives the boot a tremendous range of adjustment, and it's easy to imagine why. A hunter would have them laced tight on their way in, then loosen things up to get comfortable in their blind, then tighten things down again when they're hauling out game. Alternatively the extended adjustment allows these boots to comfortably be worn with ultra-thin socks in the summer, or heavy woolens when heading out into the snow.
It's a small difference, but it's so far outside the realm of the "fit right one way" hiking boot paradigm that you notice it on your feet. Getting comfortable in the LaCrosse Ultra boot takes time, not because of break in time. Thanks to the flexible and forgiving upper break in is practically unnecessary. Rather it's finding the right lacing that takes time. Too tight and you'll feel the metal speed hooks through the upper, obviously undesirable. Too loose and you're robbing yourself of the support a boot of this style should provide, and potentially finding discomfort as it your foot moves more than you want especially with this much stiffness underfoot.
Can You Hike in the LaCrosse Ursa?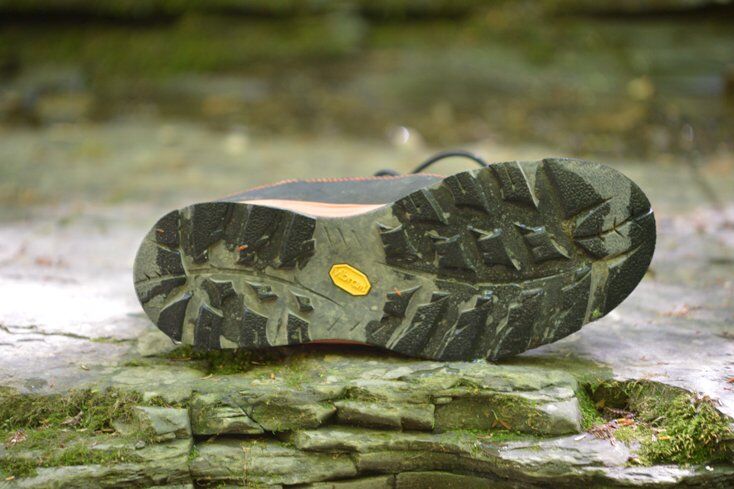 Absolutely. In fact for some people it might be a better choice than a "traditional" hiking boot.
Those with difficult-to-fit feet, who constantly struggle to get a boot that gives them the support they want without compromising comfort. The extended adjustability allowed by the flexible upper essentially lets you custom-shape the fit of the boot more than any other off-the-rack option, letting you fine-tune your fit in a way few other boots can.
Alternatively, someone looking for a boot with extended seasonal range should consider the LaCrosse Ursa as well. That extended adjustability means you can still get snug support while wearing thinner summer-weight socks, or put on heavy socks (and even liners) when heading out snow shoeing in the winter.
Another place I've found these boots really shine is while out off roading with my Jeep friends. When I'm driving my 4Runner I don't need much in the way of support, so I just unhook a couple speed hooks and enjoy a comfortable fit with plenty of ankle articulation. But when it's time to pull a winch or simply scout the next obstacle, I can quickly lace all the way up and get full support and traction while I'm out of my vehicle.
Overall Impression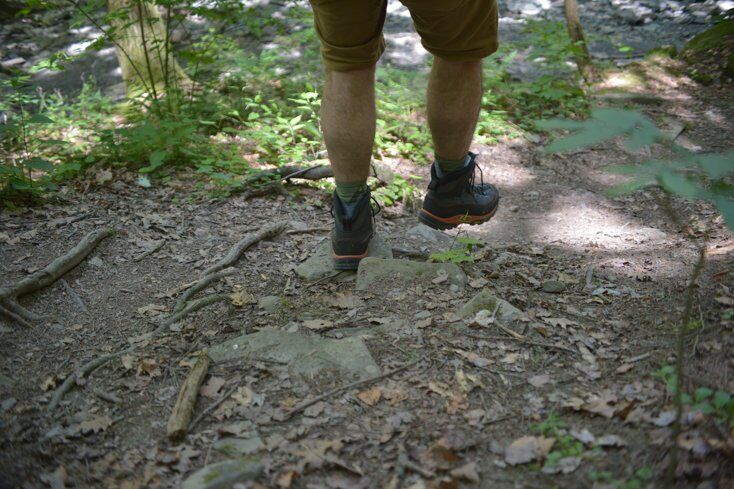 Think of it this way- a hiking boot is for hiking. The LaCrosse Ursa MS ($299.95) is for hiking, but it's also for hunting. And snowshoeing. And hauling gear to the crag. And cutting trail. And whatever else you're doing where you need a supportive and durable boot protecting your feet from whatever's out there.
If you see hiking as one thing, done in a specific place under pre-set conditions, there are probably better options than the LaCrosse Ursa. But if you want a boot that can adapt, can be physically shaped to meet your needs no matter how much they change.
Related Articles: