If anyone loves a good hat I am that person. Hats are a requirement for the everyday attire. Having a hat while hiking in the summer is even more essential for protection against the sun. My wife and I recently hiked the popular Salt Lake City Lake Blanche trail in Big Cottonwood Canyon, Utah, where we decided to test out Melin's A-Game Crushed Hydro and the Melin A-Game Hydro Hats.
Adventure Ready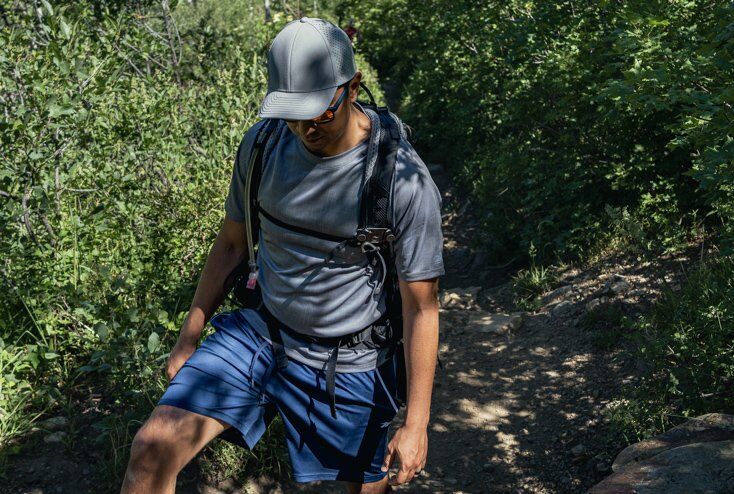 Melin has many different styles of hats for every type of adventure. I believe what makes them unique is the way they are water and sweat repellent while being lightweight, antimicrobial, and very breathable. We both agree these are some of the lightest hats we have ever worn.
The hats added front forehead moisture-wicking lining helps in repelling sweat, which we definitely put to use on our summer 85° day hike. I normally finish every hike with a permanent hat sweat stain, but not with the Melin A-Game Hydro. The game changer is the triple quilted antimicrobial sweatband that helps with keeping the hat and your forehead clean so you can keep choosing this hat for every adventure.
Floatable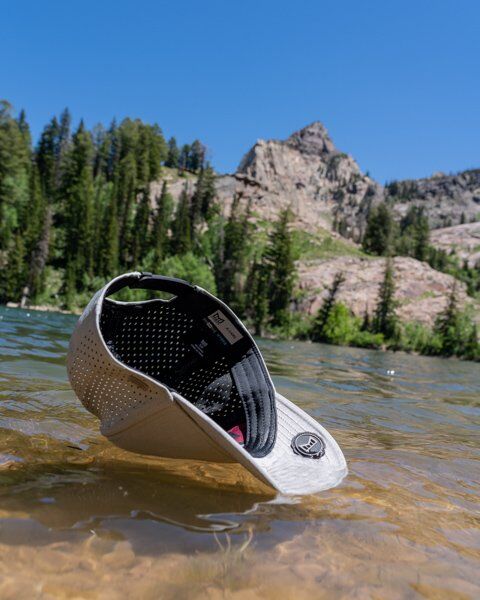 Between being breathable, lightweight and sweat repellent these hats are a top notch. Another great added feature of these hats that I enjoy, is the hats ability to float due to its buoyant visor core. Losing a hat to a lake jump is never fun. Our hike up to the lake was the perfect place to test this out. We threw our hats into the lake to test this theory and sure enough, they stayed afloat even with a full brim of water. What's an even better added perk, is how the water just rolled right off the material once we pulled them out of the lake.
Classic Style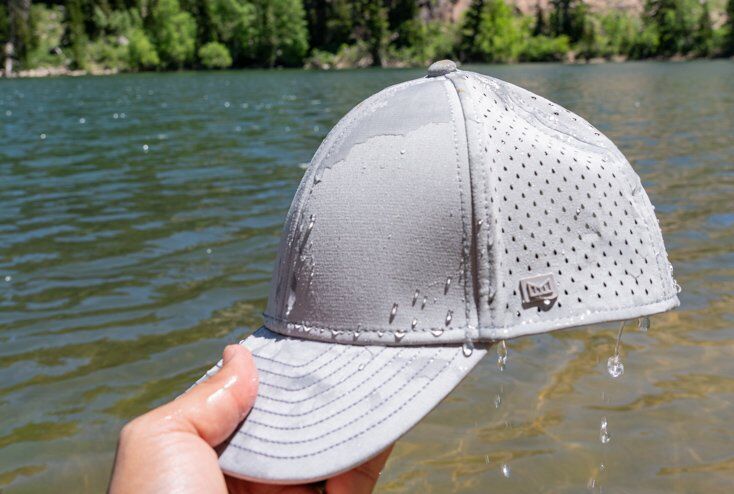 The A-Game Hydro is Melin's original style. This hat is the same shape as a casual baseball cap with a vintage bill so you can use it for adventures and a casual evening. The back of the hat snaps together like all snapbacks, but the material is softer and more flexible than most snapback materials so a long day of wear didn't affect me. The specific hat I wore was in the color heather-grey with a classic sizing of 58cm a perfect for the average size head.
The hats constructed with a durable mesh design helped keep my head cool and comfortable in the summer heat with plenty of breathability throughout the entire 8 hour day adventure. The minimalistic design of the A-Game Hydro and added antimicrobial sweatband will make this hat a part of my everyday hat rotation.
Packable Crushed Hydro Hat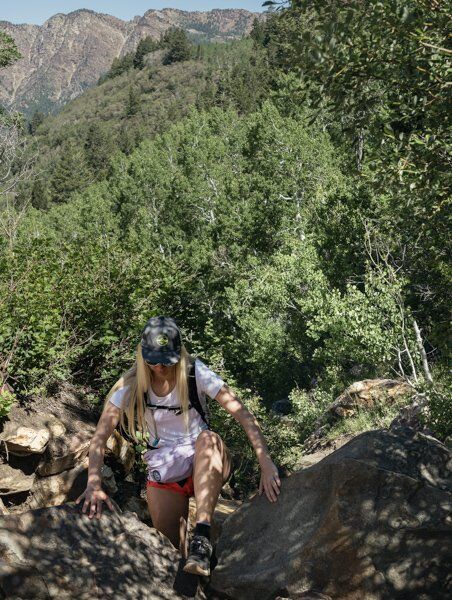 My wife wore the Melin A-Game Crushed Hydro Hat ($69.99). This hat is made for the everyday adventurer! It has all the cool features as the A-Game Hydro, but elevated. It is called the A-Game Crushed because the hat can be "crushed down" to fit in small spaces. This hat is made to be packable and even comes with a small packable custom travel pouch for those long backpacking days.
The hat is extra lightweight with a honeycomb bendable visor so you don't have to worry about it getting bent out of shape when you stuff it in your pack. The snapback on this hat is an adjustable clasp that feels durable and is easy to clasp on and off, as well as, adjust the hat size if needed.
It only comes in one color, granite grey/neon yellow which make for some bright added fun. This hat is absolutely perfect for any outdoor enthusiast and if you get it dirty it is machine washable.
Overall Impression
Overall, we loved wearing our Melin hats. We would recommend both the A-Game Hydro Snapback ($69.99) and A-Game Crushed Hydro ($79.99) Hat to anyone looking to step up their hat game with a lightweight, sweat repellent hat that is going to last the test of time, even with a dip in the water.
The features of the hats are unmatched and feel indestructible perfect for outdoor gear enthusiast. Melin's hat selections can really elevate your outdoor hat gear.
Related Articles: