Since moving to the Tetons last winter, I've been on the hunt for a durable ski jacket to accompany me on blustery ski tours – especially when temperatures drop into the single-digits. The Women's Boundary Ridge GORE-TEX Jacket lives up the hype when it comes to its protective abilities and lightweight fit.
This jacket was built to last, and I can say with full confidence Mountain Hardwear's Boundary Ridge Women's Ski Jacket will be an essential item in my ski-wardrobe for years to come. Let's delve into some of the takeaways from my most recent test run:
Durability and Feel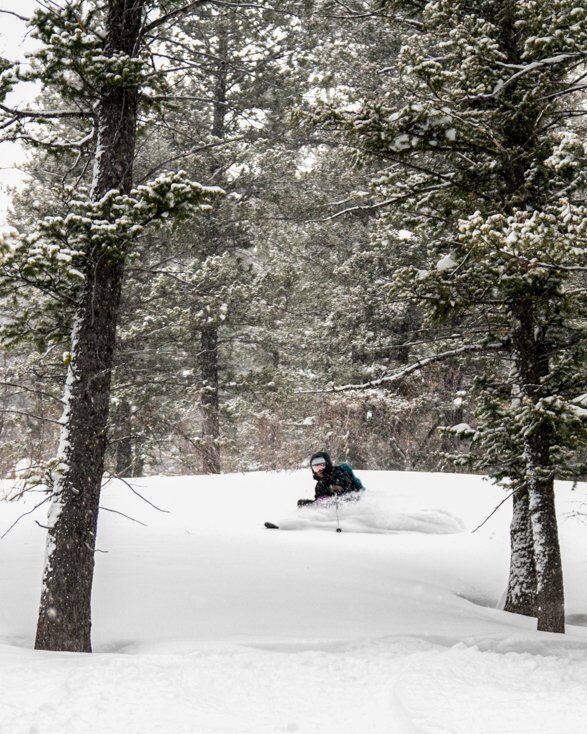 Coming from more mild temperatures in the PNW, stormy days in the Tetons often leave me chilled to the bone. While wearing other weatherproof jackets, I have noticed that the material either leans towards impermeable without breathability or breathable but not entirely waterproof. I was beyond impressed with the durable yet breathable feel of the Boundary Ridge jacket.
I have no complaints with Mountain Hardwear's 3-layer GORE-TEX® shell design; on a stormy day touring on the pass, I felt I was able to keep dry and warm which ultimately improved my transitions and overall experience in the backcountry.
Sizing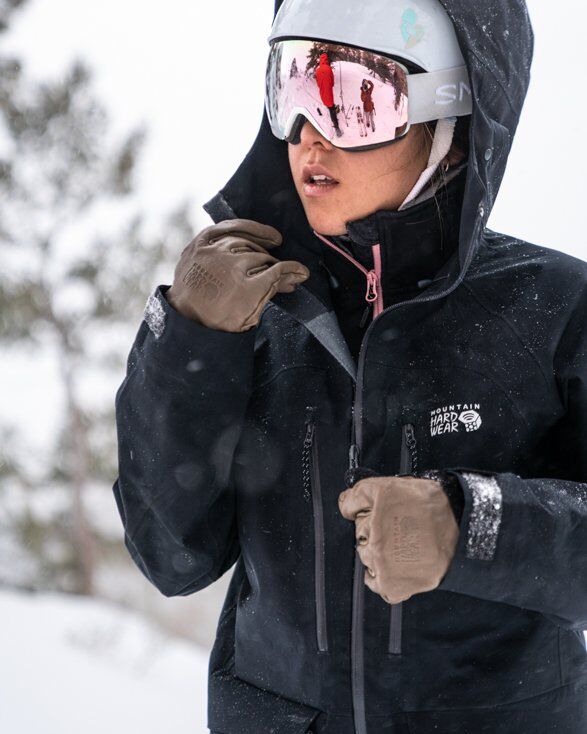 As far as sizing goes, I typically wear a womens' small in jackets. Mountain Hardwear's Boundary Ridge proves true to size, and a small in this jacket fits well in regards to both length and width. I had ample room for layering, yet the jacket still fit in a flattering manner without adding bulk.
Features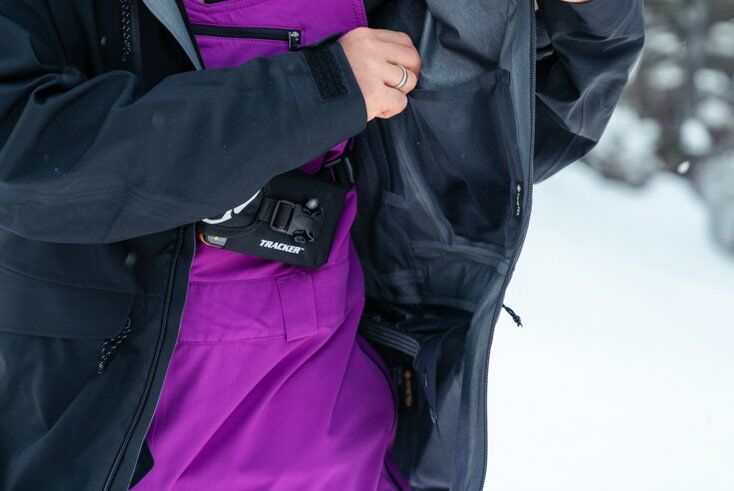 The Boundary Ridge does not lack when it comes to features. There is no doubt that much attention has been paid to the well-laid out pockets, zippers and adjustable components in this shell.
Depending on conditions and number of layers worn underneath, the jacket can be adjusted to fit in the helmet and waist area.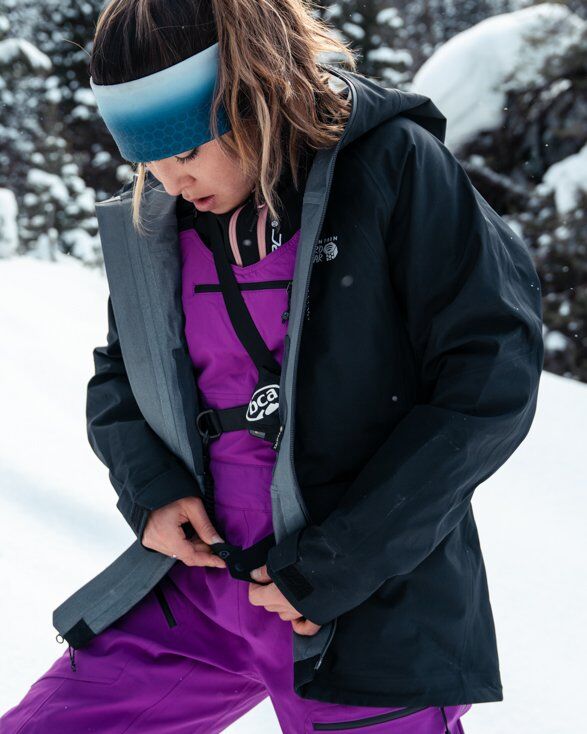 Other features include a built-in internal powder skirt and underarm ventilation perfect for uphill travel.
The organization of pockets and zippers is outstanding. I personally appreciated the larger drop pockets in the front of the jacket as I often struggle to find a place to store my gloves as I start to heat up.
Who is this Jacket for?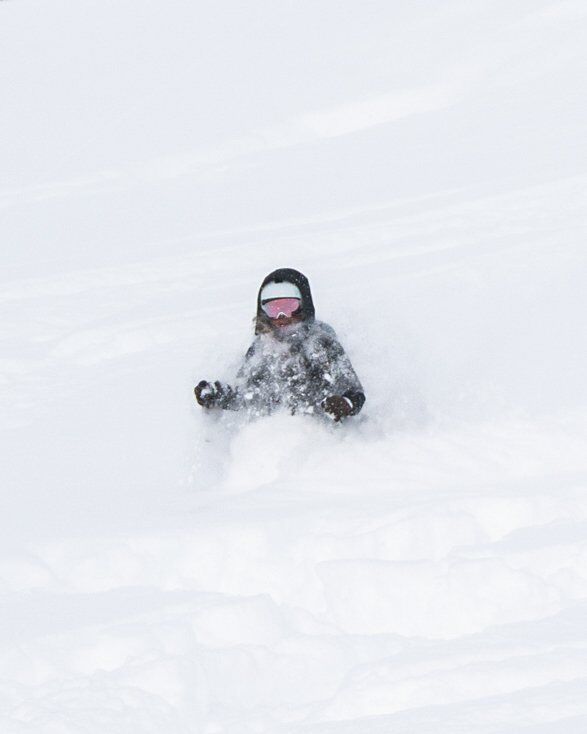 The Boundary Ridge™ GORE-TEX Jacket is for any backcountry skier or rider looking to add a fully-featured and functional shell to their winter arsenal. It's lightweight and offers superior protection from the elements – perfect for demanding ski missions and backyard tours alike.
Overall Impression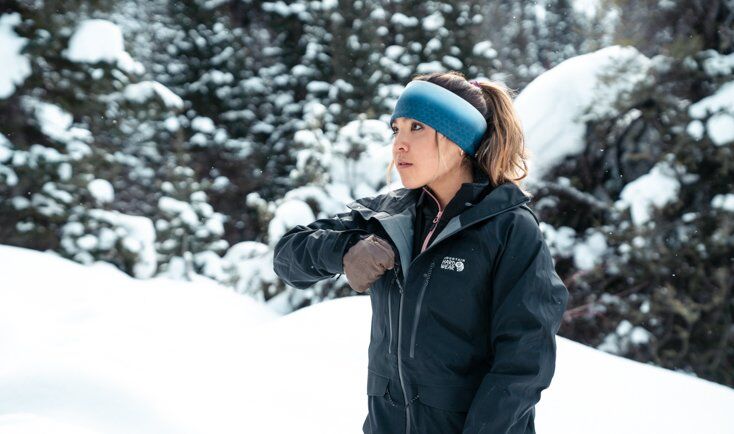 The Mountain Hardwear Boundary Ridge GORE-TEX Jacket ($475.00) is a high end shell that offers top-of-the line performance when it comes to durability, breathability and style. This jacket boasts numerous features and its sleek design makes it a timeless purchase and thus a worthwhile investment.
Related Articles: