The REI Powderbound is a jacket for any winter day. From long snowy walks to ski turns and white rooms, this coat was always a good option. The REI Women's Powderbound Jacket was created for performance and to protect against the elements.
REI Powderbound Style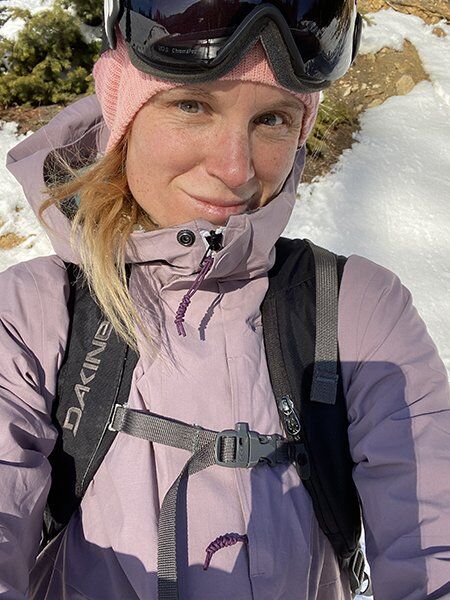 First, I get loads of compliments and interest about this jacket. The Toadstool color is really pretty, it's a light purple with a hint of gray and is flattering for most color palettes. It is also that the style of jacket is insulated but without being bulky. For mobility, there is less insulation in the sleeves and more insulation around your core. Also, there are 2-layers of nylon shell providing water and wind protection. This is an ideal style of jacket that simplifies your closet and decision between a shell or puffy ski coat.
Fit & Feel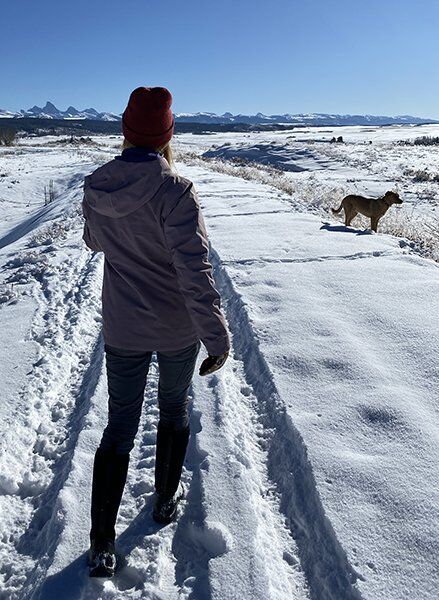 The Powderbound does a good job with function and feel. Staying away from bulky, claustrophobic materials and emphasizing freedom in movement. The articulated elbow design is another nod towards the required functionality that makes a coat comfortable. I prefer this easy, no mesh, style of pit zips in the Powderbound coat, it makes cooling down breezy without zipper drama. It is convenient how the jacket cuffs are wide, and the adjustments allow you to adapt to any style of glove or mitt. Also, it is worth mentioning that there is a soft, high collar to tuck your chin into and a big, adjustable hood for snow/wind protection on the mountains or in the streets.
Overall Impression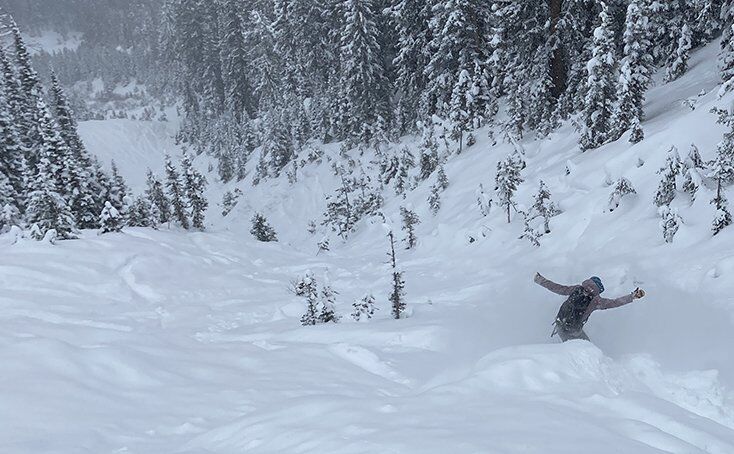 Of course, the coat is also tricked out with a media pocket, goggle pouch and key clip. I have really liked the REI Powerbound Jacket ($199.99) for its comfort and functionality in the elements. A new go to jacket for dog walks, town errands and skiing. If you need a new winter jacket, this Powderbound coat will check all the boxes.
Related Articles: