The Roxy Creek Womens advertises a skinny and form fitting fit. Both true, which left me doubtful on how comfortable they would be. These are the best women's snowboard pants I have probably ever worn.
Roxy Creek Snow Pants Fit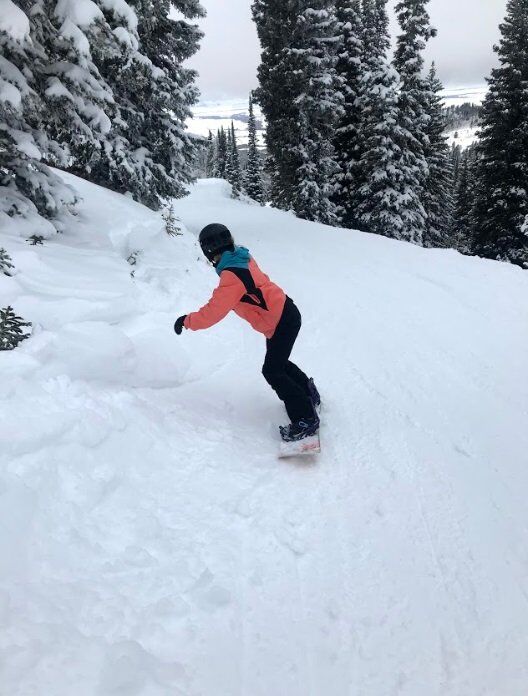 I literally can squat and grab my snowboard so easily in these pants as the fabric of the Roxy Creek Snow Pants forms to your body. They also pass with flying colors on their DryFlight and WarmFlight technology. As soon as I put them on I felt an immediate difference in the temperature. These snow pants kept me warm and dry the entire day.
The Roxy Creek Snowboard Pants have decorative front pockets which I don't love, but that doesn't hinder my other positive opinions of the pants. Also a side note, I noticed the Taffeta boot gaiters have an incredible stretch to them, making it so much easier to put them around my snowboard boots, which I have struggled with in the past with other snow pants.
Overall Impression
I would highly recommend the Roxy Creek Snow Pants ($169.95) for anyone going skiing or riding this winter that wants to stay warm and look good in the process.