The SPOT Gen4 satellite device is a must have for all adventurous outdoors people who venture into the backcountry. Whether it be backpacking, hiking, snowmobiling, backcountry skiing, horseback riding, or anything else, this device is a crucial and reliable piece of equipment for anyone who is exploring and playing where cellular devices are unreliable. The SPOT Gen4 includes GPS tracking, the ability to contact friends and family, and emergency messaging (SOS) when necessary.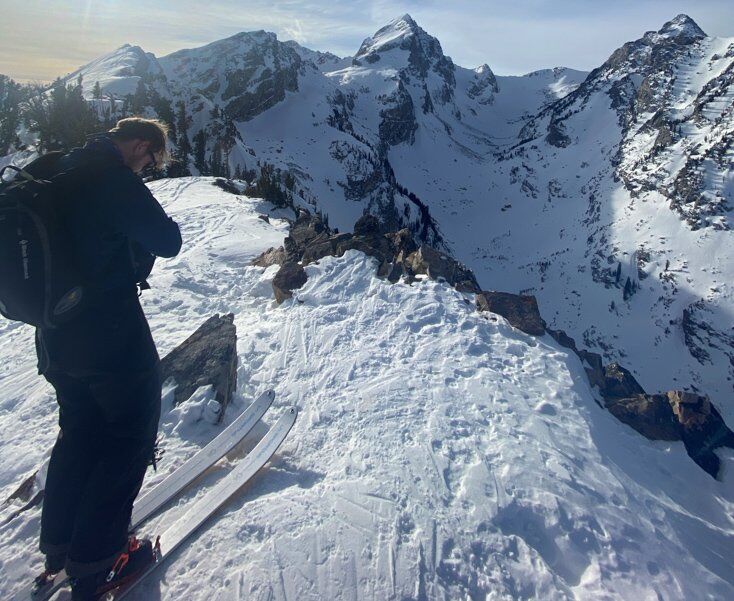 The SPOT Gen4 is highly accurate, rugged, lightweight, and has long-lasting battery life, making it an extremely reliable device. It is also well protected against the elements, as it is waterproof and can withstand dust, dirt, or sand. Just holding this device in my hand, I could tell that it was virtually indestructible, and that there was nothing I had to worry about. It comes with a durable strap and carabiner to strap on the outside of your pack for ease-of-use, which I personally found really nice to just be able to clip it to the outside of my pack.
Sending and Receiving Messages
If you plan to send custom messages and be able to have ongoing (almost like texting) with people, this device is not the one for you. While the SPOT Gen4 offers the ability to send a message to people, this message is not customizable, but is a pre-programmed message to let others know that you are okay. You are able to program custom messages onto the device before you head into the backcountry, but you are not able to respond to messages like you are able to on some other satellite devices once you are out of service.
You can send a message to up to 10 contacts which is accompanied by a GPS location. For me, I had no problem with this, since my main reason for having a satellite phone is personal safety, and I was not concerned about having to be conversational with any of my contacts. Overall, the messaging feature, both emergency and not, was simple and easy to use.
SPOT GPS Tracker
Outside of the reliable safety and emergency response features, I found the GPS mapping to be one of the coolest and most intriguing features of this device. Your GPS location is tracked and connected to your smartphone where you are able to see your route, store up to 50 locations on a map for 3 years, and even set boundaries before your adventure (called geo fences) so that a message is automatically sent when you wander outside of your "safety zone".
Spot Gen4 Subscriptions
A service plan is required to use the SPOT Gen4 device. If you would like to sign up for the basic monthly plan, it will cost $15 per month, plus an activation fee of $20 and annual fee of $25 more. You may also upgrade to the extreme tracking plan, which costs about $6 more per month. The enhanced tracking allows for the ability for updated GPS location every two and a half minutes, as opposed to 5 minutes. While this feature offers a bit more safety and security, I don't really see the need to upgrade to this plan, unless you plan to be engaging with particularly risky terrain or just want the extra peace of mind. I found this pricing to be rather steep to just set up the device and use it for the first time.
Overall Impression
Overall, I found the subscription model of this device to be a little bit pricey on top of the price of purchasing the device, especially when compared with other satellite phones. However, the SPOT Gen4 ($149.95) is extremely reliable device that gets the job done in terms of offering a high level of safety and security. There is no doubt that this is one of the most trustworthy GPS tracking devices on the market.
Related Articles: