When I first tried the Strafe Cham Pant on it was like slipping into a favorite pair of jeans, the fit was insane.
Polartek Neoshell
I was amazed by the light material and how the unrestricted movement was on the Strafe Chame Pant. I am usually between a small and medium and these mediums were PERFECT (go with the bigger size if you are in between). I was most excited about their Polartek Neoshell construction, designed to breathe and stretch like a softshell while having superior waterproofing like a hard shell. I also noticed the reenforced lower leg guards keep friction areas from abrading.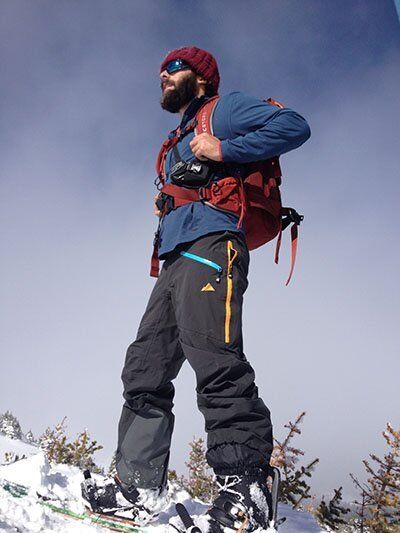 When stepping out of the car in the parking lot I was greeted with a brisk 27-degree air temp. Perfect temp for a tour. With only a pair of long john bottoms under my Chams, I felt eager to get out of the parking lot and get after the 12+ inches that fell the day before. The skin starts with a moderate climb where, at least for me, my body was questioning my off-season lack of cardio or maybe my decisions the night before. Anyway, it wasn't long before I was shedding layers on top and opening the 17'" outer hamstring vents. Instant relief. These vents DUMP heat and, along with the other zippers, are fastened with YKK Vislon to ensure waterproofing. The skin continued for another 40 minutes or so climbing and traversing where again, I was blown away by the Cham's free range of motion and breathability. We then reached our desired zone and began the transition. As most mixed-sport touring teams know, splitboarders are a little slower in the conversion. This means extra time kneeling in the snow. I was happily surprised by how dry and warm I stayed. Now it's time for those hard-earned turns. Remember to close your vents! Since there are no mesh liners to the vents, all that blower snow you hiked for will find a way inside. On the way down the Cham pant did not disappoint. Smooth ride and great protection left me ready for another lap!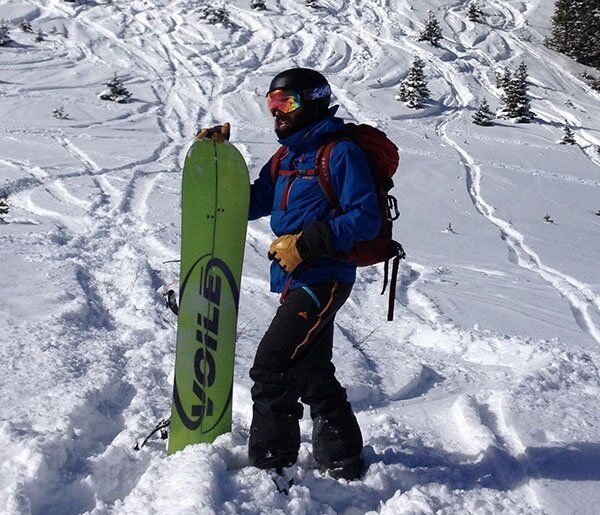 Overall Impression
Overall, I am a fan. If you are considering purchasing the Strafe Cham Pant ($299) this season, send it. Absolutely the perfect pant for touring or hiking. I can honestly say I have NOT worn a more comfortable pant both in fit and breathability. Plus what's not to like about supporting a small company of athlete designed premium gear?
Related Articles: