Heavy Duty Bike Locks can be heavy but are well worth it when it comes to security, I recommend a U-Lock as they are easy to use and some of the best when it comes to bike security, and ABUS Bike Locks are some of the best.
How to use a Bike Lock
People often don't understand that a Lock must always lock the frame to a stationary object or fixture. I have often seen people only lock their front wheel, and they come back and while their wheel is secure the rest of the bike has been stolen and this is not only frustrating it is heartbreaking to the bike owner.
The Importance of a good bike lock is often overlooked until it's too late. I personally have had multiple bikes stolen over the years, unfortunately, bike theft is a problem in all our communities.
ABUS Bike Lock Reviews
This ABUS Granit Plus 640 is a smaller U-LOCK and lightweight it fits easily in a messenger bag and is great for city bikes and quick stops.
The 6 Inch diameter lock uses hardened steel with 12mm lock thickness, this bad boy is heavy-duty without being too heavy, coming in just over 1 pound in weight. I recommend using this with the 440 Alarm U-Lock. Use the 640 on the front wheel and the 440 on the back wheel and frame. This will protect your bike and both wheels, remember unfortunately people will steal your wheels if possible.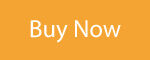 The ABUS Ultra 410 is a great option for someone wanting a U-Lock to lock around the bike frame and a cable that can be looped through the Wheels, great for commuters and people locking up their bikes for an extended amount of time. the ABUS Ultra U-Lock has 10mm lock thickness with a weight of just over 2 pounds.
This is a great option if you are looking for a great U-Lock.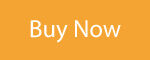 The ABUS Granit CityChain 1010 Lock is 3 feet 6 inches in length and weighs a bit over 5 pounds and utilizes 9mm chain links underneath a fabric sleeve that makes it difficult to cut and extremely strong lock. This is also great for moped and motorcycles. The ABUS Granit City Chain Lock can be used through the frame and wheels. It is heavy but very heavy duty and a great option if you want something different than a U-Lock.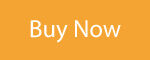 The ABUS 440 Alarm Lock has 100 Decibel alarm which is a deterrent itself, but it also is made with a 12mm round shackle of hardened steel.  It uses a quality locking cylinder which makes it hard to pick the lock and difficulty to cut or shear the lock.
The ABUS Alarm lock is a good size making it easy to lock the frame around a pole, bike lock, or sign. With 9 inches of locking area, this is the right size when looking for a U-Lock.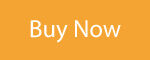 Related Articles: