New for this season the Airblaster Beast Jacket got a major upgrade. The Airblaster Beast 3L Jacket is constructed with an EcoVortex 3L shell, which offers great waterproofness and breathability in just about every condition imaginable.
Airblaster Beast Fit
The Airblaster Beast Jacket comes in the form of an articulated – tailored fit. Think Pacific Northwest Steez and you get a good idea of what we're talking about.  The jacket has much less bulk than the past, instead, you get a slim fitting jacket that looks great on and off the hill.
Breathability
With 20,000k breathability and 30,000k worth of waterproofness, it's evident this piece of outerwear was designed to be used in wet damp environments. And if it works in places like Mt. Baker, Washington, guess what it will work wherever you are too.  This is a Temple Cummins designed jacket after all.
Have you checked out the fart bag from Airblaster? Aka the Airblaster Freedom Suit
As earlier the PNW style is loud and clear in this form-fitting jacket.  One of the more rad features is the drop-down tail and front.  It's a unique design feature that could easily be adapted to streetwear where the design most likely originated from.  I dig wearing this piece as it works well and looks incredible.  Some of your "bros" may comment that the 3L Beast looks thin and that it should be paired with tight pants, well they may be right but most likely they're fat and won't be able to rock this jacket.
Touring or Resort Riding?
I originally tested this jacket as a touring piece for splitboarding.  The hiccup became the arms have a very tight cut which made moving ski poles back and forth while in the backcountry way more work than it should have been.  If you're really skinny or have small shoulders you might be able to pull off touring in the Beast 3L.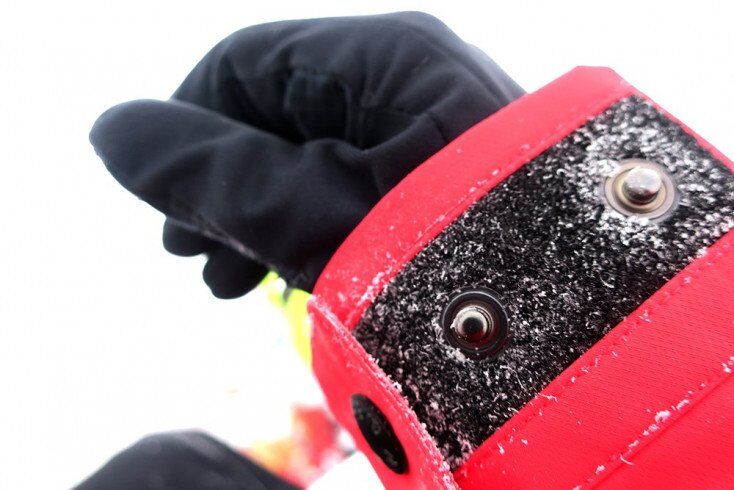 However, I found the Airblaster Beast 3L made for a perfect jacket for riding around ski resorts. There's a hidden pass pocket located at the bottom of the jacket that makes it super easy to flip up the bottom panel to reveal your ski pass.
If you start to get warm, (and one of the reasons we wanted to test this for touring) there are vents located on each arm as well as big vents on the chest.  I wouldn't recommend using the chest vents to store gear as it will easily fall out.
Overall Impression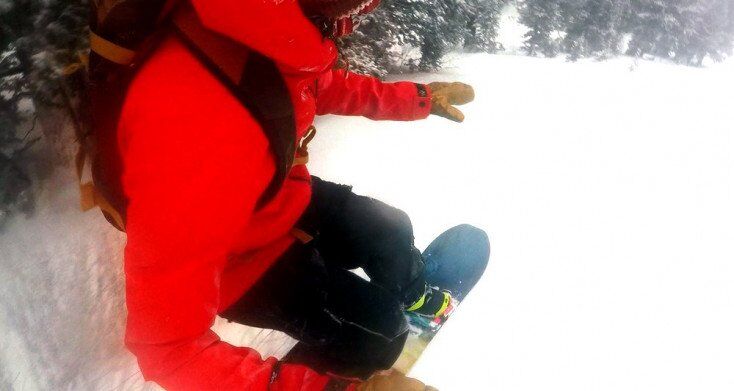 The Airblaster Beast 3L ($319.95) is a great jacket, if you can still find one as they sold out early this year and for good reasons.  I have ridden this jacket in freezing temperatures (with layers) in warm muck snow and just about everything in between, and guess what the EcoVortex 3L tech delivered each and every time.  With a closet full of jackets to pick, I find myself gravitating toward the bright red one with the Airblaster logo on the chest.
Related Articles: