Electric powered vehicles – both bikes and cars among them – are changing the world, but this sort of transformation is only as good as the life of the battery. When the juice runs out, so does the revolutionary power of electric technology.
Enter the Aniioki AQ177 Pro Max E-Bike, a go-anywhere steed with the battery range to take you to the wilderness and back. The AQ177 brings you the most comfortable riding experience with its step-through frame design and all-terrain ability. The throttle mode range can reach over 100 miles at speeds up to 28+ MPH. It's an e-bike that will make you forget you're on an e-bike, and your rides won't be interrupted by worries about finding an electrical outlet.
Top Speed
The AQ177 Pro-Max is a Class 3 electric bike, with power assist up to 28 mph (the rider must also be pedaling in this mode), and a throttle-only mode top speed of 20 mph. The slower top speed in throttle-only mode means that in most U.S. states, the AQ177 can be ridden on shared-use recreational trails. There are five levels of pedal assist available to the rider.
Motor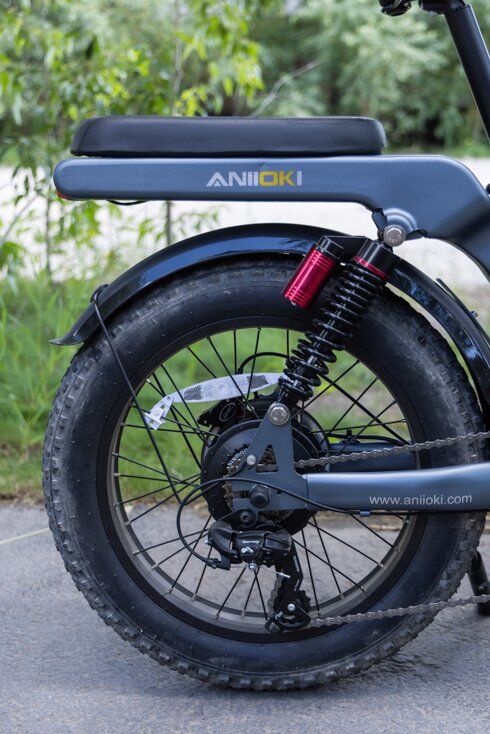 The AQ177 Pro Max's motor is rated for 750W, with a 1200W maximum power output and 80 Nm of torque (twisting force). The brushless hub motor is maintenance-free and waterproof (lPX6). With a built-in speed sensing signal, the motor has energetic starting performance with no damping and it will tackle wall-like grades of up to 30%. It will haul a 350-lb max load (including the rider's weight), which makes it a great choice for loaded touring applications.
Battery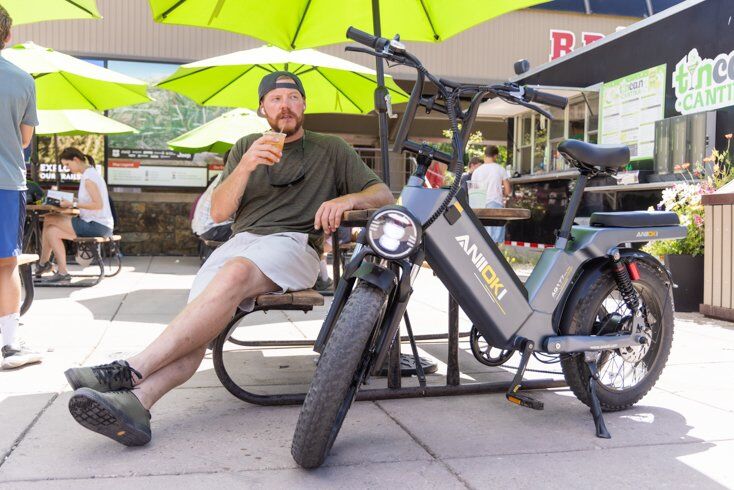 The 48V 60Ah (2880 wh) removable lithium battery powers an expansive range of over 200 miles in pedal assist mode, or over 100 miles in throttle-only mode, depending on the weight of the rider, the course terrain and incline. The AQ177 is among the longest-range e-bikes on the market today. An optional accessory is the 1000W power-inverter, which uses the bike's battery to power a wide range of trailside appliances (including, notably, mobile phone chargers).
Frame Size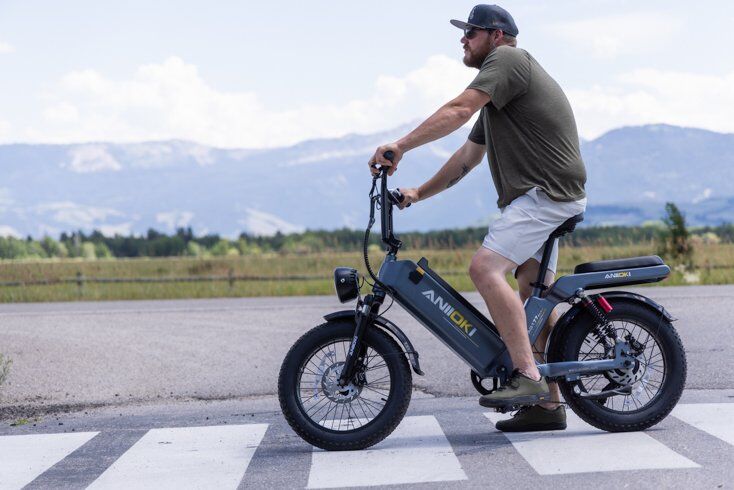 This Aiinoki E-Bike has a step-through frame design and 20" wheels, which make it a great choice for smaller riders or people with mobility or flexibility issues (Aiinoki says it will fit riders up to 6'5" tall as well). The Premium Suspension System includes front and rear hydraulic suspension which, combined with the hydraulic disc brakes, allows for smoother and more powerful stops. The step-through frame, made from 6061 aluminum, is plenty stout and strong, but it has to be so: the battery alone weighs 33 lbs., and the entire bike comes in at a hefty 112 lbs.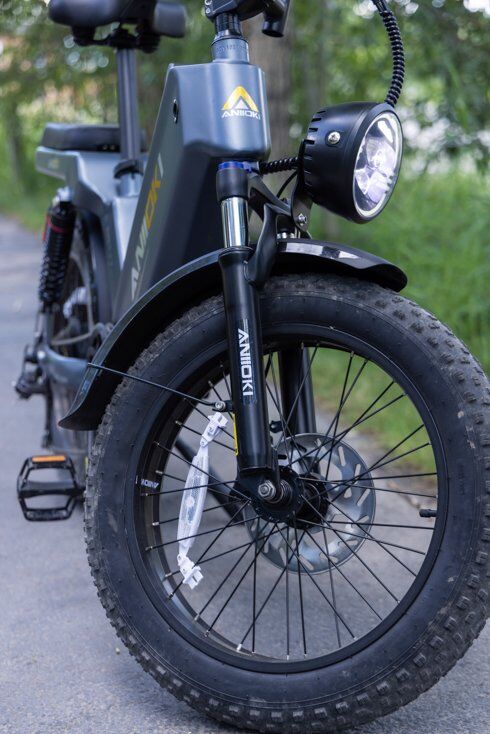 With its long-haul range, the AQ177 Pro Max is an ideal choice for backcountry touring or overnight bikepacking trips. The wide, 4" tires and frame suspension keep the ride smooth and confident over a range of road or trail conditions, and the powerful motor can help the rider tackle steep hills.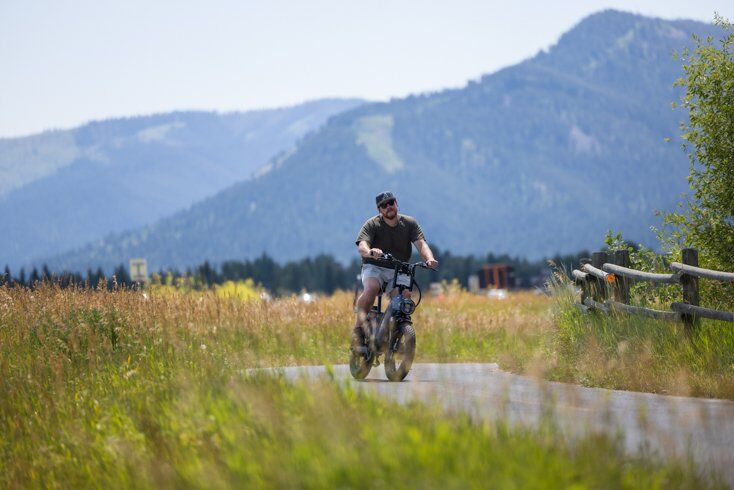 In addition to its standout, industry-leading battery range, the AQ177 offers a number of notable features that help to distinguish it from a large field of competitors.
NFC Card for Security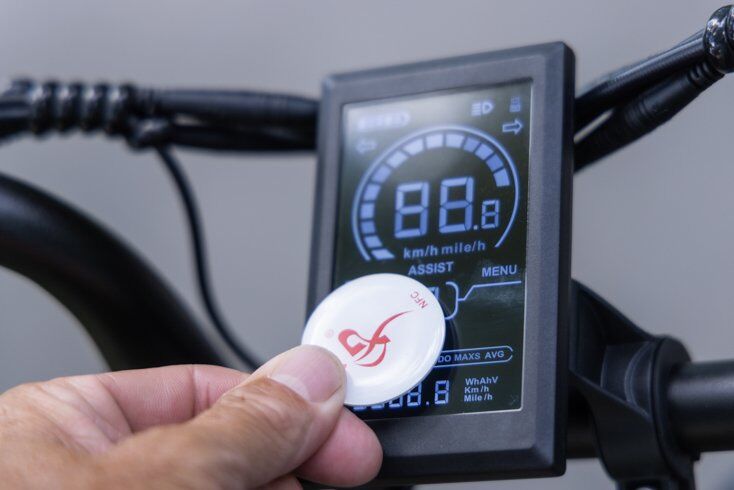 The NFC card unlocks and locks the bike's power center as a keyless system. It's an easy and less cumbersome way to keep your bike safe and deter theft, which is unfortunately a rising concern for e-bike owners.
Front and Rear Lights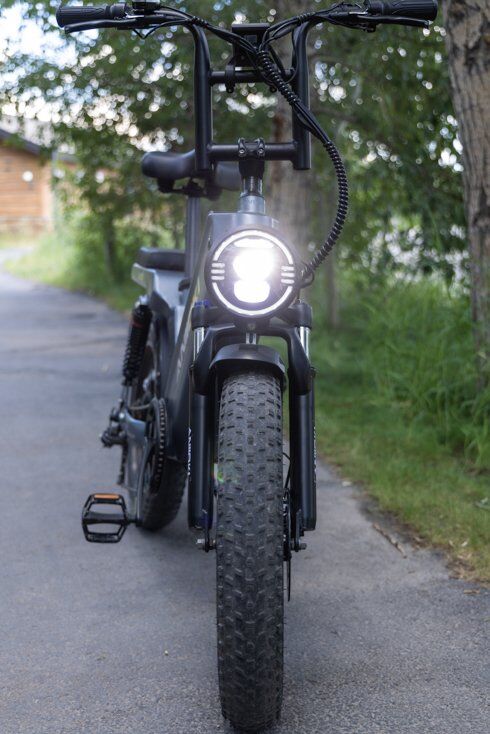 The Aniioki AQ177 Pro Max has a built-in, powerful motorcycle headlight that brightly illuminates the road or trail up to 10 meters (30 feet) ahead, and increases nighttime safety for the rider. It also includes an integrated taillight that combines brake lights and turn signals, for enhanced visibility and recognition by other nighttime road users.
Full Twist Throttle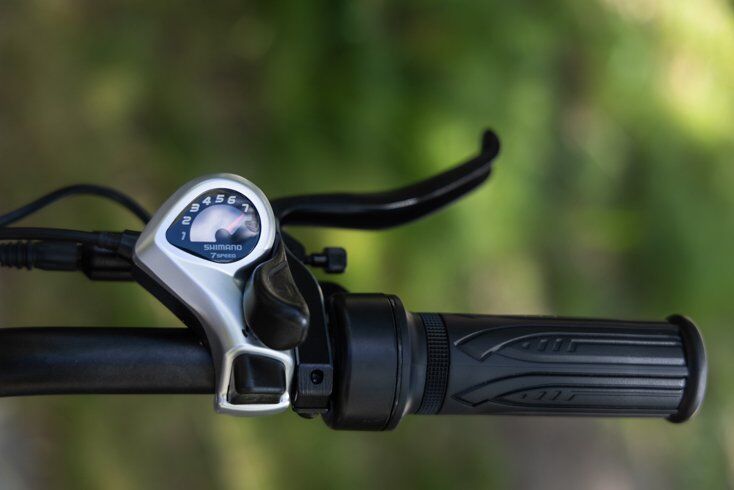 The full twist throttle on this electric bicycle allows the rider to quickly respond to changing traffic or trail conditions. While the throttle won't engage when the brakes are used, the bike still can easily run away from you if you're not paying attention. To prevent this, the rider needs to hold the brake at all times when moving the bike, or turn the motor off.
Smart LCD Display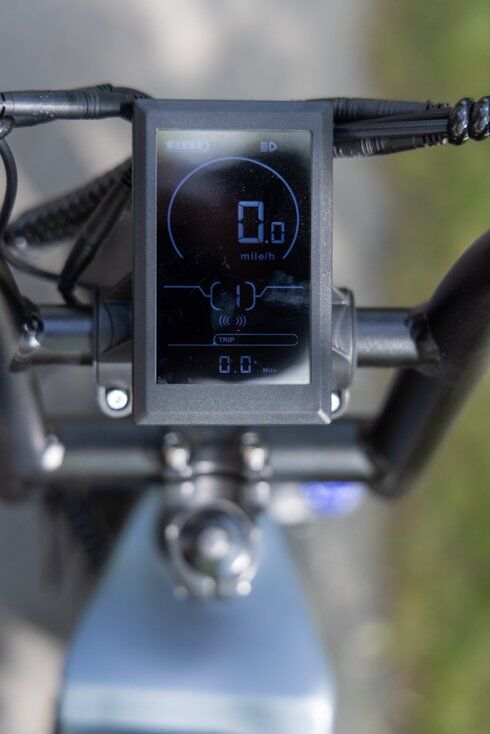 The high-contrast LCD display is easy to read, day or night, and it gives the rider salient information – battery life, speed and distance ridden – without overwhelming her with extraneous information.
Overall Impression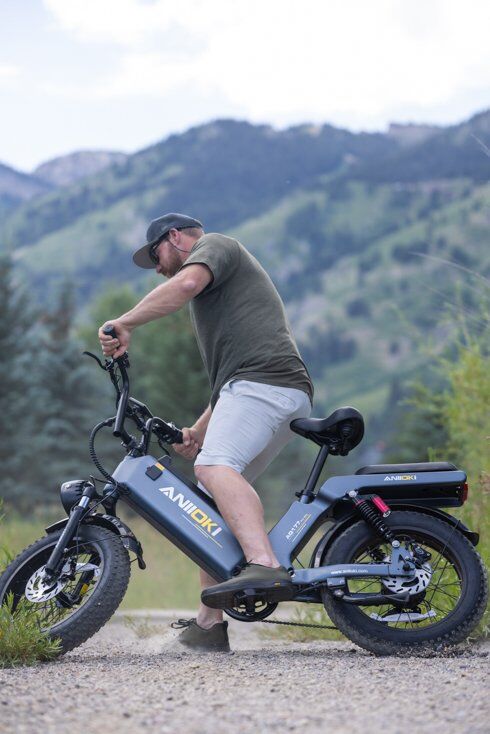 Aniioki AQ177 Pro Max Electric Bike ($1,699): Long Haul Pedaler. If you are looking for a long-range e-bike, then go wild and free with the Aniioki AQ177 Pro Max to take you wherever you want to go. The long battery life keeps the rider's mind away from the vagaries of finding a power outlet, and it lets them forget that they are riding an e-bike, which is, somewhat ironically, the end game of any e-bike's design parameters.
It's the ultimate getaway bike.
Related Articles: