Check out my Arbor Bryan Iguchi Splitboard review to see how this board held up while splitboarding around the Teton Mountains.
Camber is back. Which is a good thing especially when it comes to splitboarding. Bryan Iguchi, Arbor and a handful of other snowboard manufacture realized what was holding splitboarding back, reverse camber underfoot. Those boards are fun to ride, not so much to tour on.
Camber Splitboard
A Bryan Iguchi Snowboard you say? Yep, you better believe it. The guy that started out as a jibber back in the '80s and '90s moved to Jackson, Wyoming left his sponsors behind in the quest for riding deep snow. Sort of forgotten about for a few years and then made a major come back as the guru-mentor to the latest Jackson backcountry riders, including guys like Travis Rice.
Clearly, Bryan Iguchi knows a thing or two about riding powder, splitboarding and being in the backcountry, which is pretty clear when you strap into this splitboard and point it fall line. A few years back the Guch and I talked splitboarding, I mentioned how much I loved the Arbor Coda Splitboard and his response was "it's not camber". It took me a few more seasons splitboarding to figure out what he was talking about.
Arbor's Bryan Iguchi Pro Splitboard is built with a parabolic camber profile. This profile offers traditional camber throughout most the board with less at the tip and tail.
Parabolic Camber

Parabolic camber combined with uprised tip and tail fenders offers a more forgiving catch-free ride than traditional camber. The uprised tip and tail fendors are angled at 3 degrees pulling them off the snow just enough for ripping through deep snow.
Toss in Arbor's 4 Grip Tech contact points on each side of the board and you have a splitboard that can easily hold it's own in hard-packed, windblown terrain if that's your sort of thing. However, the Arbor Iguchi Split was built and designed for riding pow, deep powder in the backcountry.
What Can Be Changed?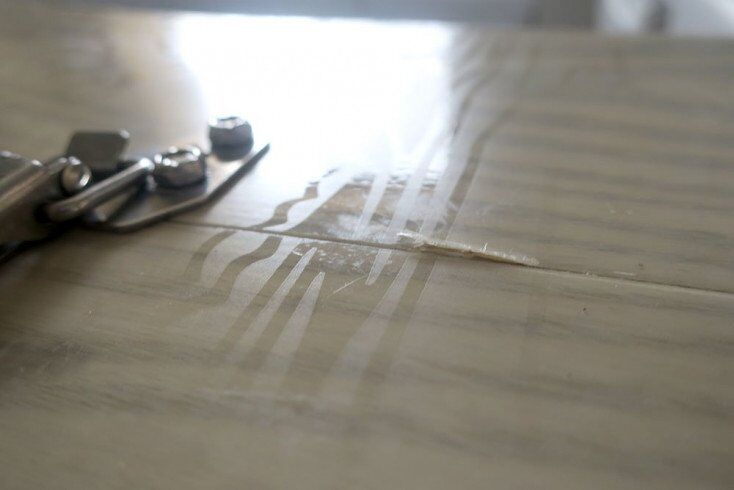 The Bryan Iguchi Pro Splitboard like most boards in this year's splitboard test seems to have durability issues. When the snow's deep and it's sticking to your skis the easiest way to shed snow is to click the skis together or against trees on the way up. After a single tour, the top sheet on this board took a serious beating. I have to send this board back so I can't really talk to long-term durability.
If you paid full retail you would most likely be bummed to see the wood peeling away, however TBD if it will affect the ride or allow water to get into the board.
The industry needs to realize splitboards are not just a snowboard cut in half. The same materials used for a snowboard moving forward should be very different than what's put in a splitboard, especially and most importantly on the inner and outer sidewalls.
Lastly, the Grip Tech sidecut contact points are great for going downhill on the Bryan Iguchi Splitboard however if you find yourself skiing out on a fast icy skin track the skis will want to walk all over the place with that wavy profile.
Overall Impression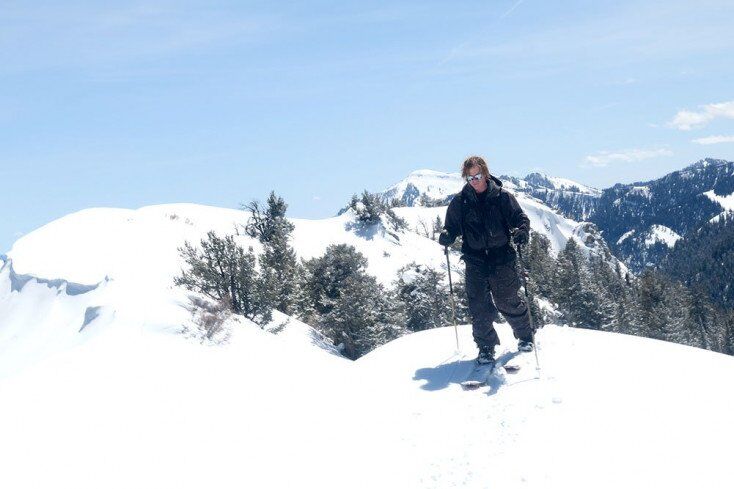 With a great pop and stability you can trust, Arbor's Iguchi Pro Splitboard is designed for riders that most likely spent time riding snowboards in the '90s or early 2000s, for everyone else this board may be a bit too much for you. The Arbor Bryan Iguchi Splitboard comes in a Med-Stiff Flex which seems to be a little damper and more responsive than the solid version of this board I tested a few years back.
If you're a fan of the Arbor brand, Grip Tech contact points and good ole Camber then be sure to check out the Arbor Bryan Iguchi Splitboard ($799.00) plus this board retails for about $300-400 under similar splitboards on the market.
Related Articles: